Ever since I've started incorporating anti-ageing skincare products in my daily skincare routine, I have set my mind on the concept of "age gracefully" thanks to watching lots of Korean dramas with ahjumma (ageing women perhaps in their 30s and above) starring in them. Ageing is a natural process and I believe there is no absolute way to actually fight the process; it's much healthier to just go with the flow of cycle in human life. 
But there's no harm in treating one's skin with the right skincare products and help improving the skin condition as an average person's cellular renewal cycle going slower beginning at the age of 25 therefore it's important to add treatment products into the skincare routine to boost the cycle; maintaining skin's overall health. Practicing the basic 3-step skincare routine is good enough but once the sign of ageing resurface on your skin like dullness, dryness with flakiness, pigmentations, etc. it is time to integrate hydration powerhouse in the form of treatment product such as this The Therapy First Serum from THE FACE SHOP. I personally have been using this product for more than 2 years but before I go in-depth about this product, let's go to some basic information first.
Product Description
This first-step anti-ageing serum contains a blend of French Sea Water and natural Essential Oils.
This first-step anti-ageing serum has many benefits, including intense hydration, gentle exfoliation as well as anti-ageing and boosting effects.
Containing a blend of Essential Oils , this first-step serum shimmers like crystal particles.
Instead of rapidly mixed, the ingredients are slowly added by hand and stabilised into natural polymers to help better deliver the nourishing ingredients.
The Therapy Green Tea Cotton Pads – 30 pads
Soft 100% cotton pads with fine jade particles that act as a mild exfoliant leaving skin clean and refined.
How to Use:
After cleansing, pump once or twice and apply to face, massaging into skin from the centre of the face outwards.
For extra benefits, use with The Therapy Green Tea Cotton Pads.

After cleansing your face, moisten a The Therapy Green Tea Cotton Pad with serum.
Using the side coated with green tea powder, gently sweep over face from the centre outward.
Capacity: 130ml
Ingredients list:
Water, Propanediol, Glycerin, Alcohol Denat, Diphenylsiloxy Phenyl Trimethicone, Dicapryl Carbonate, 1,2-Hexanediol, Sea Water, Santalum Album (Sandalwood) Oil, Persea Gratissima (Avocado) Oil, Cymbopogon Martini Oil, Lavandula Angustifolia (Lavender) Flower Extract, Rosa Damascena Flower Extract, Ocimum Basilicum (Basil) Oil, Avena Sativa (Oatmeal) Extract, Honey Extract, Adenosine, Xanthan Gum, Gellan Gum, Hydrolysed Algin, Sucrose, Butylene Glycol, Ethylhexylglycerin, Sodium Citrate, Calcium Lactate, Phenoxyethanol, Parfum/Fragrance.
On the side of the box packaging, there is the English product description and the short story on the blending method used to create the product itself printed and at the back of the box where Korean product description is on, there's the distributor sticker indicating Questeam Sdn Bhd, currently known as LG Household & Health Care Malaysia Sdn Bhd being the sole distributor for THE FACE SHOP products right here in Malaysia i.e. this is an authentic product.
The product comes with a nice pump that is similar to the rest of THE FACE SHOP products. There is simple product description printed at the back of the bottle although partly in Korean but you guys surely get the gist.The expiry date is printed at the bottom of the bottle in YYYYMMDD (year-month-day) format.
At the the side of the bottle, there's an indicator of how much product left in the bottle so you can easily track your purchase. Period-After-Opening is 12 months  but I usually finish a single bottle roughly within 4 to 5 months especially my mum too is loving this first treatment serum.
This product comes with a box of special cotton pads that I highly recommend for you guys to use the product with BUT certainly not for everyday. It offers gentle physical exfoliation therefore if you are using this first serum everyday, two to three times a week would have sufficed.
The first serum comes in the form of runny liquid so if you are using your fingers, it is recommended to just pump directly onto your facial area; once on forehead and another pump (or two) for the rest of the face, going outward direction.
As the first serum contains Essential Oils, do shake the bottle if you have not been using the product for awhile.
For the past 3 years, I have been using either an AHA/BHA-containing exfoliating toner, Vitamin C-filled skincare booster, brightening first treatment essence or hydrating first treatment serum as the very first step in my skincare routine all in the hope to better the absorption of the rest of my skincare products; from toner to moisturiser.
Having this first serum in my night skincare routine where I usually focus on hydrating, moisturising and nourishing my skin  totally help in improving my overall skin condition as my skin appears not only healthier; no more dullness but also texture; skin is definitely feeling softer and smoother to touch! 
The lightweight consistency of this first serum is suitable even for morning skincare routine which is perfect if you are using tone-up cream or sunscreen as these products tend to dry out the skin; tone-up skincare products are usually designed to make the skin appear not only brightened up but also powdery or velvety therefore prolonged use of these products can actually dry out the skin so hydration is imperative when it comes to brightening skincare products.
Overall, I give this product 5/5. From the packaging to overall result of using this first serum for quite a long time now, I would highly recommend for those of you who are just started adding more anti-ageing skincare products into your routine or if you are looking for a hydrating booster to well-prep your skin before applying the rest of your skincare products.
If you are interested, I have previously done a full review on its hydrating facial cleanser so definitely check that out!
If you're following me on social media like Instagram then you probably noticed that I am such a #sheetmaskjunkie and I do at least use …
Read More →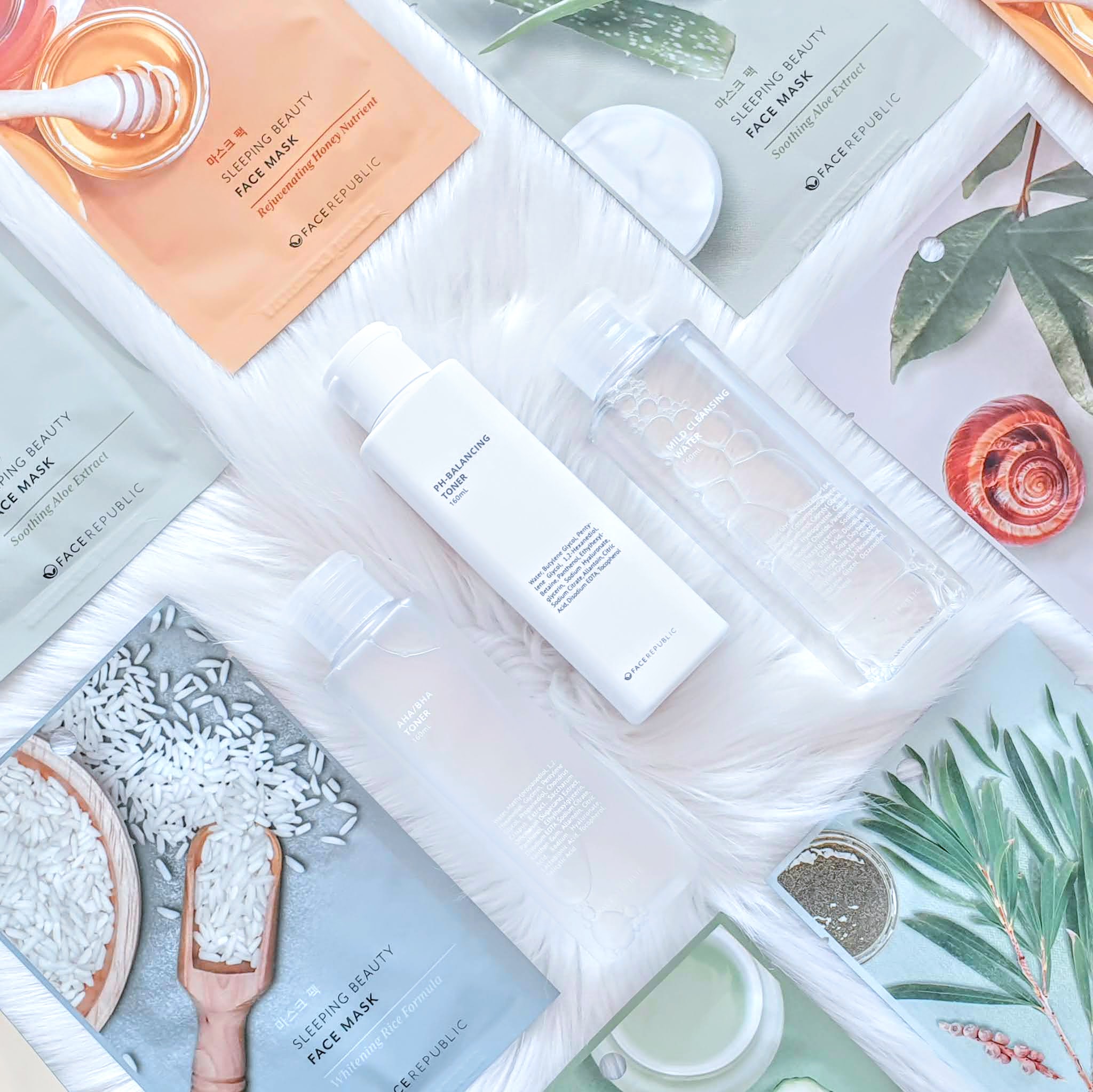 For years, I only had 4 different toners in my skincare stash (not that any of you need all of those toners in your routine); …
Read More →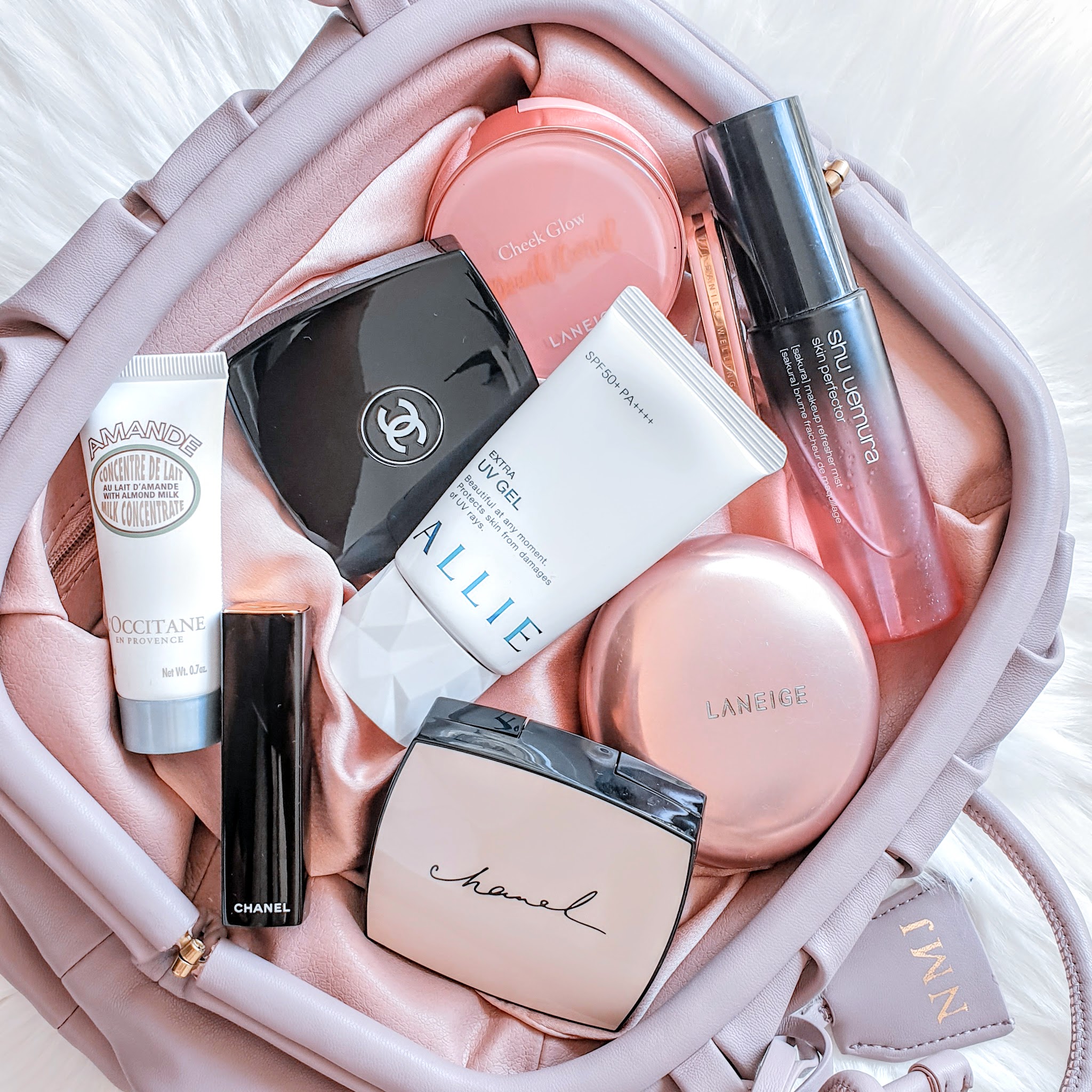 Now that we're nearing the second quarter of 2021 and to be honest, it isn't that much of difference compared to 2020 where we're sticking …
Read More →