Hatomugi (coix seed) or more famously known as Job's tears (Chinese Pearl barley) is a well-known skincare ingredient that is rich in anti-oxidants, helps to hydrate, tone and even out the skin and body complexion (all-in-one okay!). It is the extract of this plant that is highly used in skincare products and one of the product is Naturie Hatomugi Skin Conditioner.
In fact, the capability of this hatomugi in retaining moisture is so good that it can increase the amount of naturally existing hyaluronic acid in the skin with prolonged and continuous usage! It is even crowned as the #1 Popular Skin Lotion in Japan (source: SASA). Lets dig in into more details on this lotion 🙂
Hermo stated that "Hatomugi Skin Conditioner enhances the permeability of your skincare and thus enhancing the effectiveness of your skincare. It is specially formulated to target various kinds of skin problems, such as loosen pores, fine lines and skin aging. It contains adlay which is enriched with Vitamin B1 and B2 to help clear acnes and improve the problem of uneven skin tone." In fact, the Hatomugi Skin Conditioner is an all-in-one milky watery toner and the product is free from both fragrance and color, which is a great for those who prefer less to no fragrance in their skincare products.
Anyone feel like having a toner shower ? No one?
Comes in a big 500mL transparent plastic bottle, it can last up to 2 months with frequent use (depending on usage frequency). As I regularly use it as a face mist after shower, I prefer to decant it into a smaller spray bottle (see picture below) for easier application (and travel friendly too!).
As this product is very watery, it is best to use it as a face mist or as a toner mask by pouring adequate amount onto cotton pads and place it on desired areas on the face. I prefer the former as I don't want to waste more cotton pads. Nonetheless, both techniques or any other methods are good in the skincare routine.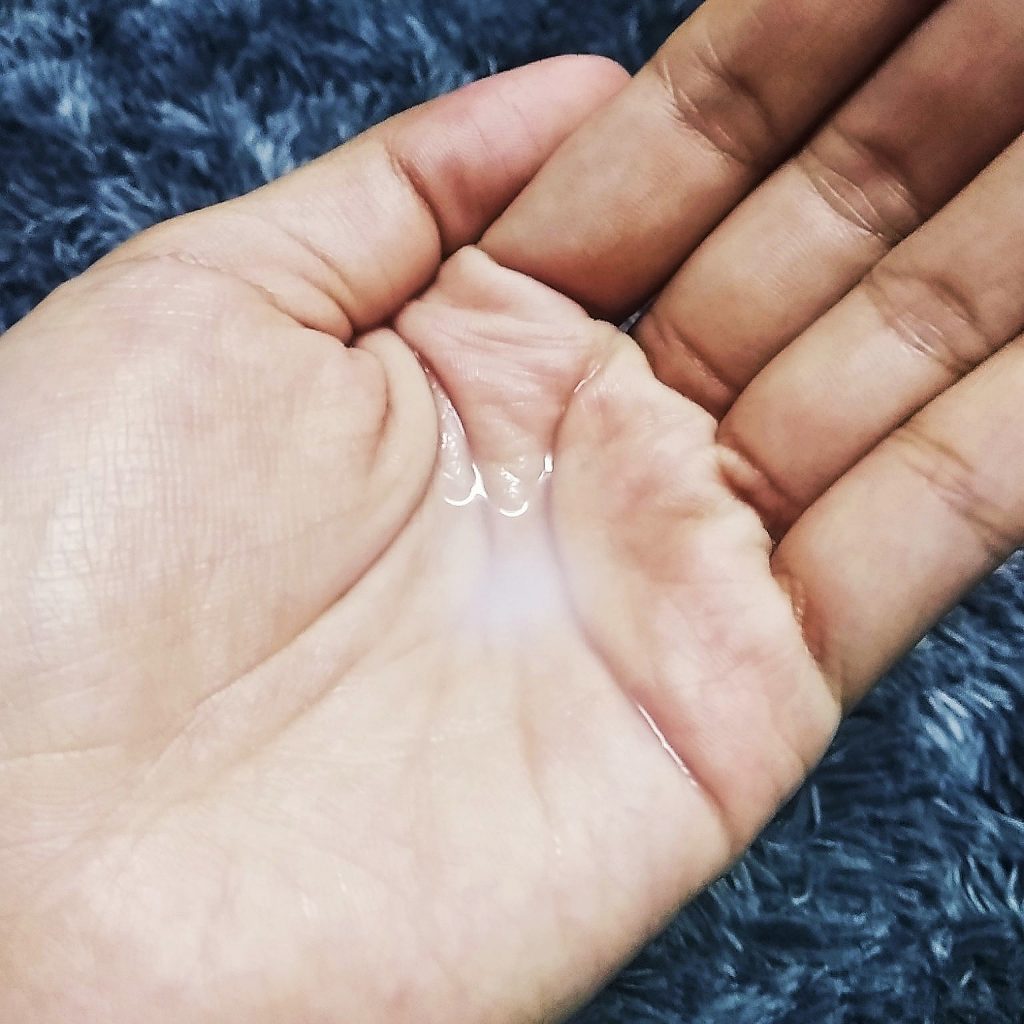 The outcome may and can vary for each skin type but it really made my face dewy and plump probably because my skin is more to dry-combination type (no face selfie because I'm camera shy and too lazy to put on hijab, wait for the toner to dry yada yada). As it hydrates the skin, the toner makes it easier for me to apply the next product in my routine. Also, I find it really effective to soothe the redness from pimples and fade minor acne scars and blemishes on the skin – with yes of course, frequent usage of the toner.
Overall, I will come back to this skin conditioner aka lotion aka toner because I'm loyal to one thing/brand (😌) until I find another suitable and reasonable replacement. And yes also because my skin loves it so does my wallet 😉
BUY HERE