Growing up, I have only known bar soaps for showering and then when I started attending boarding school till now, I was all about shower cream and gels. I have taken the liberty for myself to enjoy bubble baths sometimes and from that, I have gotten to enjoy fluffy bubbles and foams alongside moisturising bath oils. Oh, what a treat it is especially after a long week in the office attending meetings and whatnot.
While a 45 minute-long bubble bath can overwhelm my all year packed schedule, I prefer to enjoy the mere essence of it; soft bubbles and non oil-stripping body shower with a luxurious, long-lasting scent as a bonus. I have found all these fine qualities in this Almond Shower Oil from French brand L'Occitane indeed.
What's Interesting About It?
This shower oil transforms into a sheer, milky lotion that gently cleanses the body. As it is enriched with almond oil from Provence, it helps keep skin moisturised and nourished all day long. 
This shower oil is easy to rinse off and leaves behind a subtle scent of fresh almonds that stays on for hours.
This 2-in-1 shower oil offers dual benefits as it both cleanses and moisturises so it is surely good even for dry skin people.
How to Use:
Simply lather and massage onto skin then rinse off.
Capacity: 250ml – about 25 to 30 showers. I only use this in the evenings so that's about a month's use for me.
Vitis Vinifera (Grape) Seed Oil*, Tipa Laureth Sulfate, Laureth-3, Caprylic/Capric Triglyceride*, Parfum/Fragrance, Cocamide Mea, Propylene Glycol, Sorbitan Oleate, Prunus Amygdalus Dulcis (Sweet Almond) Oil*, Citrus Aurantium Bergamia (Bergamot) Fruit Oil*, Helianthus Annuus (Sunflower) Seed Oil*, Rosmarinus Officinalis (Rosemary) Leaf Extract*, Tocopherol*, Aqua*, Limonene, Coumarin, Linalool*
* Natural origin ingredients
Made in France
The product comes in a clear plastic bottle so I can monitor the amount of product left in the bottle, which is great. There are product descriptions and ingredients list printed in English and French for your convenience.
The Manufacturing Date is printed on the distributor sticker at the bottom of the bottle itself and the format is MFG Month-'YY (Month-Year). Also, there's a product batch code that supposedly matches the bar code printed on the actual bottle.
Note the brand seal over the cap, this is a new feature for the new packaging although I don't remember this on their older packaging.
The cap needs to be pushed down for an opening to appear and do you guys see the small hole? That is perfect because the shower oil is kind of runny so it is easier to control the amount of the product you need to dispense yet the bottle is actually easily squeezable enough if you need to use lot of it to draw your hot bath in. 
As you can see through the bottle, the shower oil is light yellow in colour and looks like a lightweight oil. I usually use the product a little by little, massaging my whole body sparingly with it for a good 10 to 15 minutes and then rinse it off as it emulsifies.
Sometimes I do use my bath lily or sponge with the shower oil, mix it in a bit of water and then squish it to form fluffy bubbles. Then I just run the bath lily all over my body. 
I honestly don't even mind spending 10 extra minutes running the shower oil along my body and massaging my sore feet and legs with it but I also couldn't wait to emulsify the oil, lather the bubbles which are heavenly soft and fluffy!
The scent just simply transcendent to me because I personally love anything with Bergamot scent probably as I also am obsessed with Earl Grey tea.
Overall, I give this product 5/5. Every single shower with this product is so therapeutic to me but I simply love using it mostly because the oil really helps with my dry arms and legs. Also, I do love following up my body care routine with body milk from the same Almond line from the brand to really lock in all the moisture.
I know this shower oil is quite pricey to begin with which is why I don't actually use this every single day. But when my days feel extra long and I'm stressed out, a hot tub filled with some of this, scented candles, a good book in my hand, accompanied by never-ending piano instrumentals in the background are enough to give myself some time to relax and clear my head. 
Another good thing is, the brand actually carries 3 different sizes for this product; 500ml bottle with a lovely pump, this 250ml regular bottle and 500ml refill packs as part of their eco-friendly campaign. Look out for the store's promotion as they sometimes offer deluxe samples as gifts.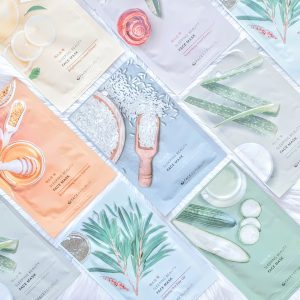 Review
If you're following me on social media like Instagram then you probably noticed that I am such a #sheetmaskjunkie and I do at least use
Read More »
Review
For years, I only had 4 different toners in my skincare stash (not that any of you need all of those toners in your routine);
Read More »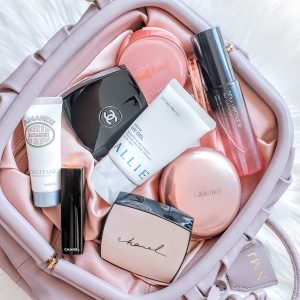 Review
Now that we're nearing the second quarter of 2021 and to be honest, it isn't that much of difference compared to 2020 where we're sticking
Read More »