One of 2019's bestselling k-beauty products was definitely the Laneige Cream Skin Refiner, a specially formulated cream but in a milky toner or "Skin" as the Koreans like to call toners. Youtuber and Founder of Krave Beauty, Liah Yoo raved about the Laneige Cream Skin Refiner and of course, I had to try it out myself to see what exactly is all the rage about.
CLAIMS
Laneige created the patented Cream Blending Technology™  to combine the benefits of both cream and skin in a single bottle to satisfy your skin's hydration needs. It claims to:
A cream which melts into a skin refiner and leaves skin moisturized at the very first step of the skincare routine
Used at the toner stage, after cleansing – a toner/emulsion/lotion/cream all at once solution
Rich in amino acids, white leaf moisturizes, soothes and strengthens the skin barrier, restoring the skin to its healthy condition
Formulated with mild and safe ingredients
Perfect for dry and sensitive skin
INGREDIENTS
WATER / AQUA / EAU, BUTYLENE GLYCOL, GLYCERIN, LIMNANTHES ALBA (MEADOWFOAM) SEED OIL, 1,2-HEXANEDIOL, POLYGLYCERYL-10 STEARATE, GLYCERYL STEARATE CITRATE, SODIUM STEAROYL GLUTAMATE, INULIN LAURYL CARBAMATE, GLYCERYL CAPRYLATE, ETHYLHEXYLGLYCERIN, PROPANEDIOL, DISODIUM EDTA, CAMELLIA SINENSIS LEAF EXTRACT, TOCOPHEROL
According to the COSDNA analysis here, all of the ingredients are rated safe and low-irritant! Very impressive.
PACKAGING & PRODUCT
The product comes in a luxurious, quite heavy frosted glass bottle. Be careful when you hold this as I definitely remember seeing someone drop this on their bathroom sink and the sink broke in half, while the bottle was barely harmed (lols). It's very minimalistic with Laneige's signature design and blue fonts on the bottle.
You can clearly see the amount of product through the bottle and it really does look like milk, both in color and consistency.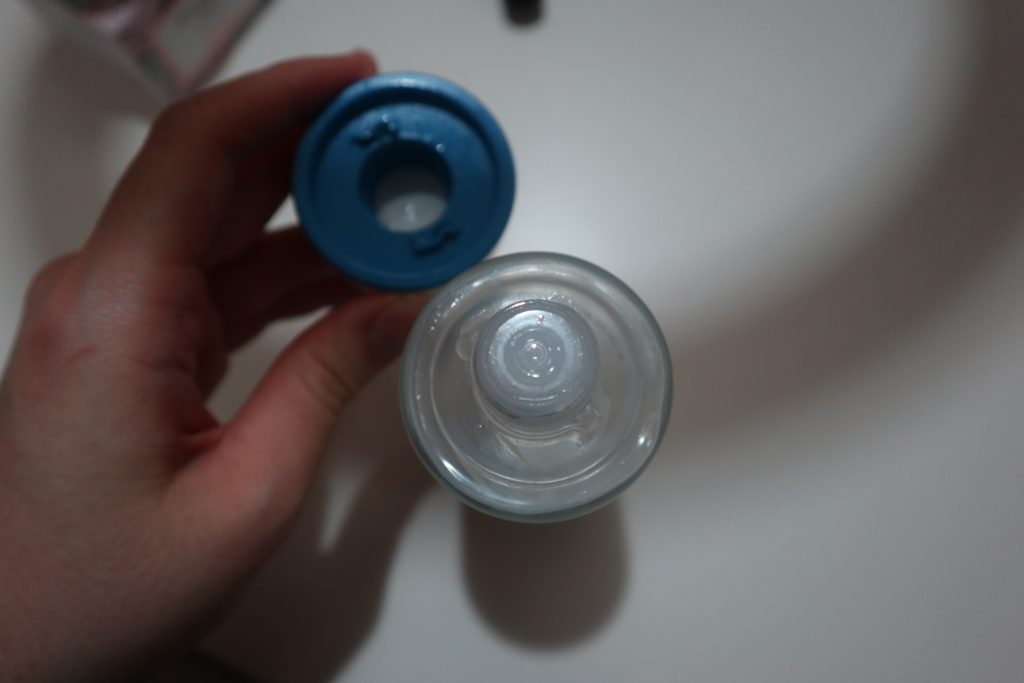 The cap is a screw-on type and once you screw it off, you can see the stopper on the top of the bottle. Everything is 100% secure to ensure there's no leakage.
The product is a milky white color, and a consistency similar to milk and water. It's definitely not the cream consistency like its name, but it does have the moisture of a cream. It's very watery and slips easily as well.
According to the instructions, you're supposed to use it in the toner stage. I sometimes use it in the toner or after toner stage, depending on if my skin feels 'dirty' and I need a toner with AHA/BHA properties to help get rid of impurities beforehand. When I do use this, I pour a little into my palms (which can be a little messy since it is so watery) and pat it directly into my skin. It feels like water on the skin but also not at the same time, which is a bit hard to explain.
It's hydrating and packed with nutrients and moisturizers, so it is definitely way more hydrating than a regular toner. For my combination, sensitive skin – I do feel I like to use it more in the morning as its a quick one product moisturizer. I don't like applying heavy/stick products in the morning before rushing to work so this is great! Also, since it's so watery – I like to put this into a mist bottle and mix it with some water as a mist. It's a really hydrating and soothing mist! Plus, less messy. Sometimes when I'm at home and I need a quick soothing mask, I'll pour this and a little bit of rosewater mist and soak it onto cotton pads as a quick mask. Leave it on for about 10 mins and it'll help my skin feel hydrated and soothed.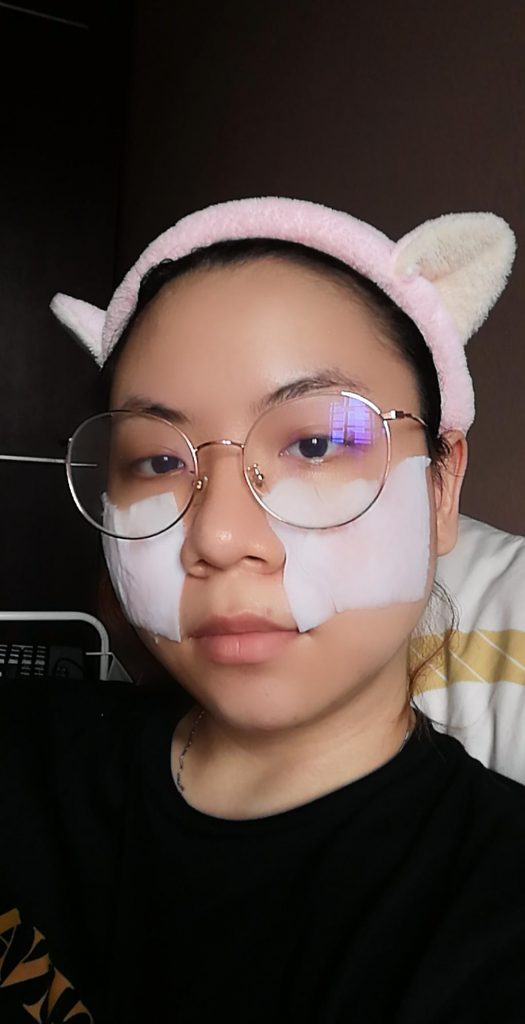 While it does feel hydrating and soothing; and an overall quick all-in-one product for hydration; I do feel the hydration is a bit over hyped as it feels like a very basic emulsion. For the price I'm paying, I do wish it would be more hydrating that way I can use it at night too. Since I prefer something more moisturizing like a gel-cream at night, the Laneige Cream Skin Refiner is not sufficient in my opinion. However, it's still really flexible and a great multi-purpose product.
PROS.
Hydrating, milky lightweight consistency
Not sticky or heavy at all
A great all-in-one product. Can be a toner/moisturizer/hydrator/mist
Can be used as a mist and a quick mask pack
Provides enough hydration for most combination-oily skin types
Great and safe ingredient list, perfect for sensitive skin
CONS.
May not be hydrating enough for some skin types, especially dry skin
May be overpriced
IN A NUTSHELL,
I think the Laneige Cream Skin Refiner is a great multi-tasking product that I like to use as a morning hydrator, a mist, and a quick mask! I like how soothing and hydrating it is, without being sticky nor heavy. It's a great product for those who have combination-oily skin types and want lightweight hydration. However, if you have dry skin, this might not be sufficient hydration for you and you might need to reconsider. Overall, I definitely recommend this!
If you're interested, you can get it here!