As we are under restricted movement order, we're spending more time at home. This means we have plenty of time to do masking! Kose Cosmeport is a brand based in Japan and well known for their skincare range. I have been testing out their masks and I super in love with Babyish Clear Turn Face Mask in Hyaluronic Acid. I've got to say that this sheet mask completely helped me to achieve smooth baby skin. Let me tell you why I'm in love with it.
PRODUCT INFORMATION
It comes in 3 types that is suitable for different skin types:
(Source: www.hermo.my)
Hyaluronic Acid (Pink)
Collagen (Yellow)
Vitamin C (White)
Each pack comes with 7 pieces of sheet mask! What I like about this sheet mask is because the size fits perfectly on my face. I've tested out so many sheet mask but I'm easily annoyed with the excessive size but this mask perfectly fine on my face.
HOW-TO TUTORIALS
 You'll need to tear to open as it has zip lock to keep the essence with unused sheet masks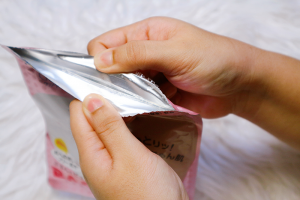 Take out it carefully as it may stuck to other sheet masks
After completing your basic skincare routine, apply the sheet mask on your face and make sure the leftover essence to be dabbed on your sheet mask
Wait for 10 to 15 minutes and remove. Do not wash.
PACKAGING
The packaging is beyond my imagination. Usually, each sheet mask will be packed in their own packaging but as for Babyish Clear Turn Face Mask compiled all 7 pieces into one pack which save some spaces and helps in the conservation of our environment.
It is also secured with a zip lock to safely store the masks which I find interesting!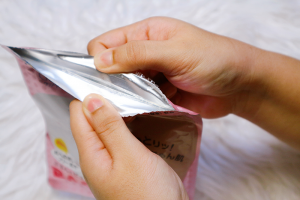 INGREDIENTS
Water, BG, DPG, Sorbitol, Chamomile extract, Glyocsyl-peppermint leaf extract, Serine, Hyaluronic acid Na, Polyquaternium-51, Citric acid, Citric acid Na, Glycerin, Hydroxyethyl cellulose, Hydrogenated starch hydrolysates, Phenoxyethanol, Methylparaben.
RATE
I would give 4.5/5 for this sheet mask. My skin feels softer as if like a baby skin. Certain sheet mask will leave you uncomfortable essence but Babyish Clear Turn Face Mask is an exception. I wore it during the night and the next morning, I just mesmerized looking at my skin.
But do note that it does have fragrance, whoever sensitive towards fragrance probably need to skip this. But for me, I don't find their fragrance a problem to me. This is a great product to those who had a long day that need to energize your skin for tomorrow. I surely going to repurchase this as I'm wearing it daily; during the day and night.
Shop Here