Who wouldn't love a self-pampering session for a better skin, right? If you can spare about 10-20 minutes for a 'me' time at home, then your skin will thank you later.
Having occasional issues of pimples and skin redness/dryness from non suitable skincare products, hormonal changes, and/or poor diet, I see myself investing money and time in sheet masks. There is particularly one sheet mask that I noticed helped in soothing my skin. It is the Helloskin Whoa, Whoa Soothing Sheet Mask from the brand Jumiso.
DESCRIPTION:
Formulated to calm and protect skin, this mask is made with ultra soft, thin & breathable Cupra cotton sheet designed to hold up to ten times more essence than regular cotton masks, which means more concentrated essence delivered to your skin. Suitable for all skin types.
VOLUME:
26 ml / 0.88 fl oz each
THE SHEET:
The fabric material is cuprammonium rayon sheet made with 100% cotton which is very thin, soft and breathable. It adhered really well on my skin. There was no budging or slipping down even though I was walking and standing up a few times during the sheet masking period.
I am not really sure if the sheet mask batch I received is the only one without mesh separator because I have seen some people have it inside the pack. As I experienced, folding out the sheet mask took some effort since it is thin and soft.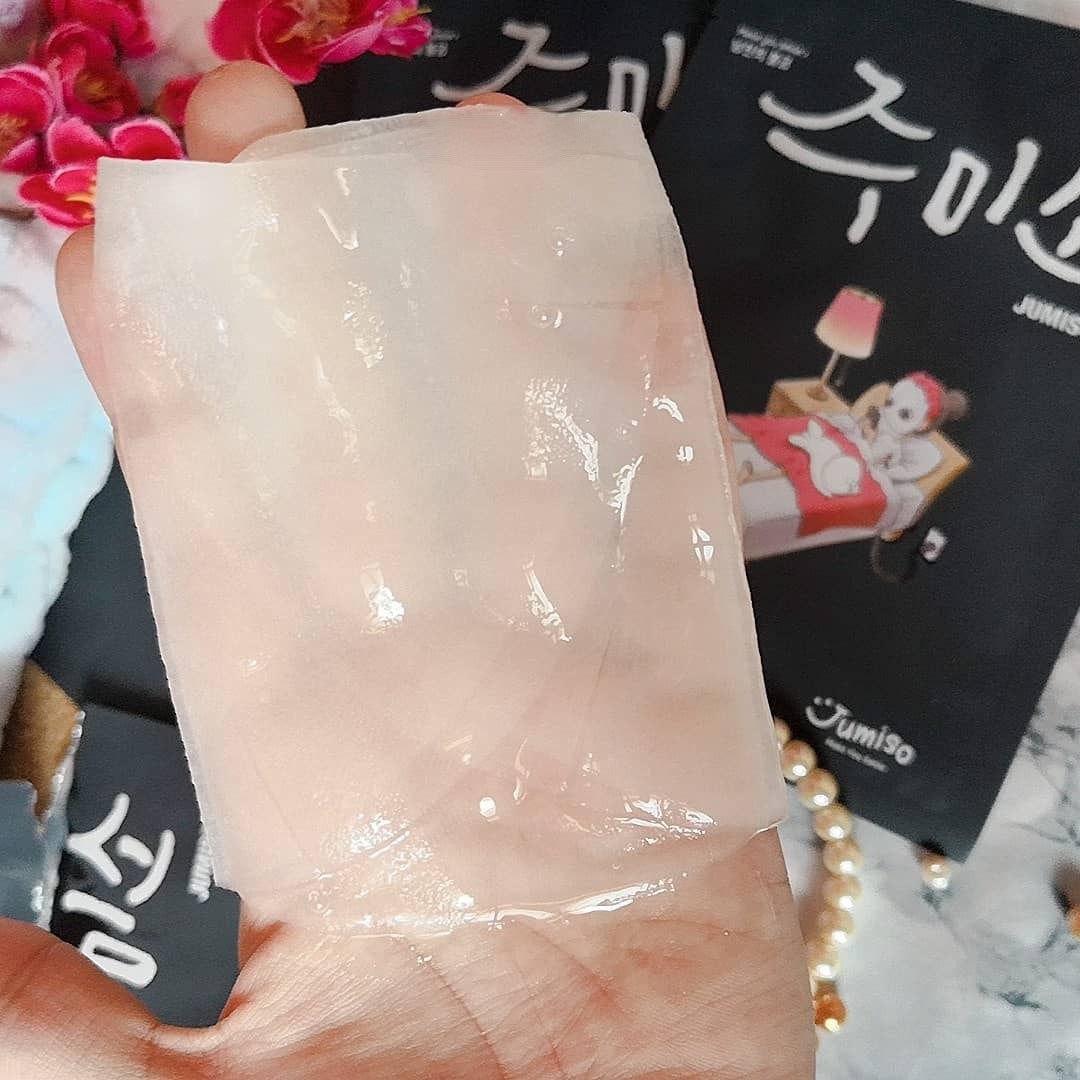 THE ESSENCE:
The sheet mask is drenched in colourless, scentless, quite runny essence that didn't feel tacky nor heavy. Despite the essence being runny, I did noticed that there is no dripping while masking.
Tips: Keep any remaining essence in the packet in a container to use it on your face other time
MY EXPERIENCES:
I put the mask on my face for about 15-20 minutes. By the time that I removed it from my face, I noticed the mask has started to dry. The remaining essence took about 1-2 minutes to be fully absorbed into my skin. Since there is so much essence left in the packet, I spread it onto my face and neck for that extra pampering session.
I first tried this mask when I had some redness at the side of my nose and some angry pimples. After I removed the mask, my skin is soothed, the redness was gone and the inflamed pimples were calmed.
I love such instant results. This sheet mask did so well in its performance to calm and soothe my skin. I would definitely use this mask whenever I have skin irritation or need the soothing effect that it would deliver.
RATING: 
5/5 ⭐
REPURCHASE? 
Yes!
SHOP HERE