If you're a Korean skincare lover, you'll be no stranger to the name Cosrx. Since I started my Korean skincare journey around 2 years ago, Cosrx has been one of the top favourite brands I always go back to! Today I'll be introducing and reviewing my top 3 favourite Cosrx products: Acne Pimple Master Patch, Low PH Good Morning Gel Cleanser and the One Step Original Clear Pads.
About Cosrx
Short for Cosmetics + Rx (Prescription), Cosrx is an ingredient-oriented cosmetic brand with over 10 years of research and product development experience. The magic of Cosrx lies in its simple yet effective remedies. Their skincare products are designed to deliver the best results while keeping ingredients minimal, keeping them safe for skin concerns such as sensitive or acne prone skin. Natural, skin friendly and also wallet-friendly, it's no wonder Cosrx is well loved by skinare enthusiasts worldwide!
Now let's dive into my top 3 recommendations:
Starting from the most life changing product I've ever owned, this pimple patch truly is a godsend for those suffering from acne! 
This magical product is a hydrocolloid patch. "Hydrocolloid" is basically a moisture-retentive dressing that provides a safe environment for your wounds to heal. You can think of it like a band-aid for your pimples. 
Since popped pimples are essentially open wounds, this patch protects it from further infections from micro-dust and germs, and quickens up the healing process (perfect for those of you with itchy hands). 
Each pack comes with 24 patches in 3 sizes (7mm, 10mm and 12mm) to use depending on the size of your pimple.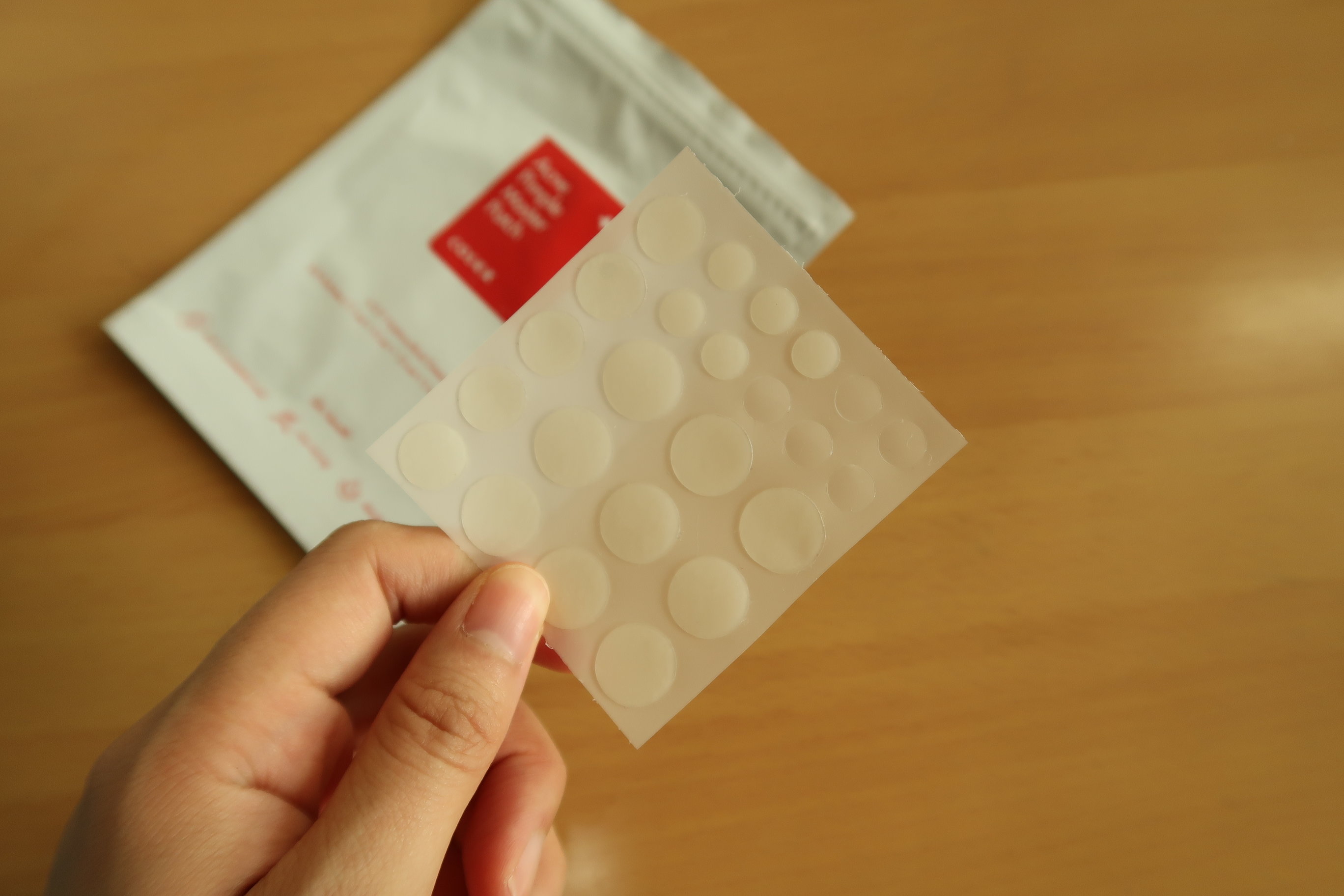 To use, simply peel off one of the patches and place it on your pimple overnight. Wake up the next morning and all the pus and gunk from your pimple will be transferred onto the patch. The best part is, this patch will not leave any harsh scars behind. You might get a darkend mark but it fades away quickly.
There is also an ultra thin version that's great to use under makeup. I find this super useful as I don't need to wait till night time to treat my acne!

One of my holy grail cleansers, this cleanser truly lives up to its name as the perfect morning cleanser for a refreshing start.
This cleanser is effective enough to remove oil, sweat and dust, yet gentle enough to not feel stripping. It's suitable to be used by all skin types, including sensitive skin.
Some great ingredients in this product worth mentioning are Tea Tree Oil, Evening Primrose Flower Extract, and BHA – great stuff that helps soothe and brighten complexion.
It touts a skin friendly PH level of 5-6, which is similar to the slightly acidic nature of our skin barrier. 
Check out the gel texture, see how it creates a gentle foam? Love love lovee it!
I have repurchased this cleanser many times and it has never disappointed me 🙂 
This is an exfoliator + toner 2 in 1 product, so if you're looking to simplify your skincare routine, I highly recommend getting this!
I got mine a while back and this was one of the limited edition designs. Isn't it cute? 🙂

The pads have two surfaces, an embossed one and a smooth one. The embossed side has a slightly bumpy texture and is used first for exfoliating, regulating sebum production and removing impurities. Then, go over your skin with the smooth side to hydrate and smoothen out the texture.
The awesome part about this pad is how instant the results are – you can immediately see your complexion is brightened and your skin feels a lot smoother, well hydrated and glowy. 
I found that it's great to exfoliate your neck with this too, to help get rid of any dark marks or lines. 
These pads contain BHA in the form of 1% Betaine salicylate, which is considered a mild exfoliator, however the brand recommends this product for oily and acne prone skin. So if you have sensitive skin, I recommend going for a hydrating serum or essence after using this product to minimize any irritations.
If you haven't tried these Cosrx products yet, what are you waiting for? Shop them now from Hermo! 
SHOP HERE
Cosrx Acne Pimple Master Patch
Cosrx Low PH Good Morning Gel Cleanser