Well, Barulab is not something new to me as I've heard a lot of good things about this brand. Let me introduce you their Barusol Expert Repair Boosting Mist. In other words it's a toner, but in mist spray form. This is actually more a like a 2 in 1 skincare – toner and mist I would say.
It's important to use toner after cleansing to lock in the moisture and keep skin hydrated. I use it a few times a day whenever I feel hot after walking under the hot sun. I'll spray like two to three times to cool down and soothe my skin. I'll also use it as a setting spray to keep my makeup in place. But I hardly use it as makeup setting spray as I'm not really a makeup person, so yeah.
Usually before I purchase any face mists, the first thing I'm really concerned about was the brand reputation and ingredients, followed by the price and packaging. I remember when while travelling to Japan last year, it was winter time and my skin almost cracked due to the cold and dry weather. I sprayed this mist all over my face to stay hydrated. I'm glad my colleague introduced me to this product and I immediately tested it on my face after unboxing.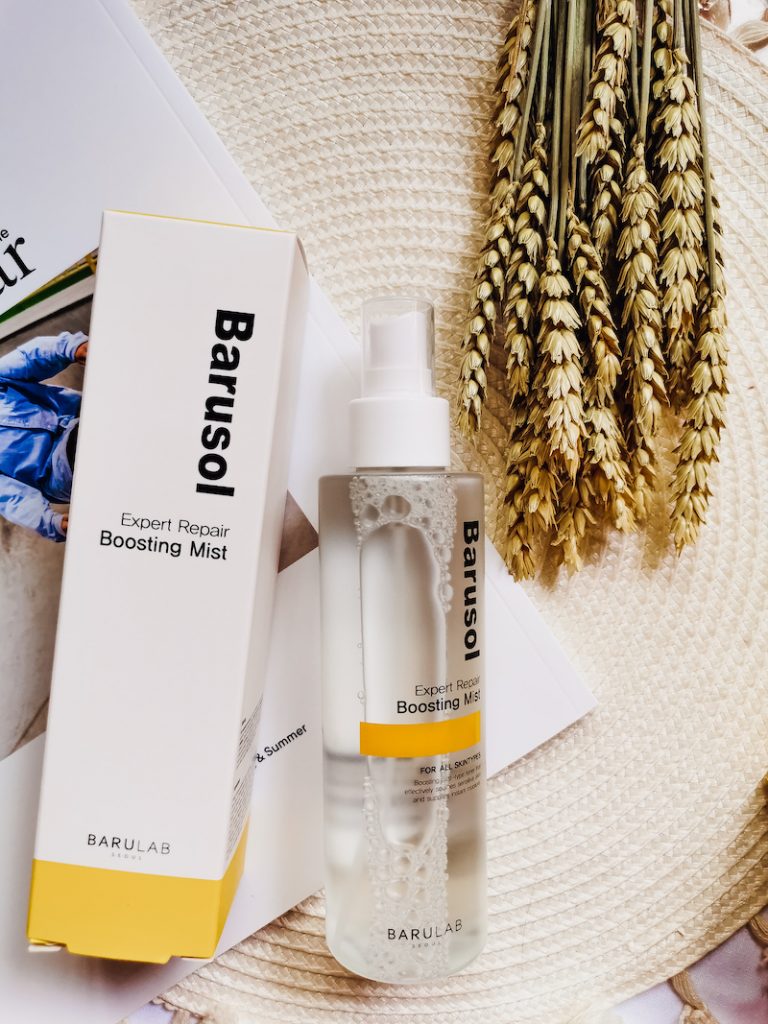 The special pump used by Barulab is so cool as allows it to produce a fine mist without using any harmful nitrogen and the essential water that they use provide a boosting effect that strengthens the skin and its ability to retain moisture. The special ingredients in this products are essential oils and centella extracts that soften rough and uneven skin. Also, the 17 amino acids that form the amino acid complex form acts as a moisturizing barrier on the skin, preventing any moisture from evaporating. A good mist is worth the investment if you're travelling, just a few sprays and tadaaa you're done! If you're a frequent traveler that is always on long haul flight, I would suggest to get this spray to keep your skin hydrated throughout the journey.
The size of this mist is slightly too big if you're tagging it along during your trip, you might need to transfer it to a smaller bottle. Not too handy also if you put it in your ladies handbag, slightly bulky and heavy with their 180ml bottle. It will be good if they have a smaller bottle version! Overall this is a good buy!
Before
After
As you can see, how glowy the mist made my skin look after the first spray. Before applying, my skin was dry and flaky.
Rating : 4/5
*Results from the use of beauty product above may vary depending upon the individual and will depend on multiple factors, including your age, gender, skin type and condition, use of other products used, health history, lifestyle, diet and others
GET IT HERE
Barulab Barusol Expert Repair Boosting Mist