Hi there, I would like to share one of my favourite drugstore mascara.
Talking about mascara, I prefer ones with length & volume. I dont really care much about curl because I have soft lashes & I just simply use my curler before applying mascara. I also don't mind if the mascara is not waterproof because I rarely on special occasion. Furthermore, I dont have excessive sweating condition that might cause my mascara will smudge if I use non waterproof mascara at the end of the day.
TADAAA… here it is. My fav mascara when it comes to LENGHT & PRECISION.
MAYBELLINE THE FALSIES PUSH UP ANGEL
WHAT YOU NEED TO KNOW
The Falsies Push Up Angel™ Mascara delivers a voluminous winged arch for dramatic eye makeup looks.
Achieve The Falsies push-up effect, now with a lifted winged look. The exclusive push-up wing brush sweeps lashes to the side, while lifting and plumping from the roots. The styling formula holds the lifted wing look in place. Ophthalmologist tested.
THE PACKAGING & DESIGN
The size is just like a normal mascara. But the top of the packaging is a bit bigger than the bottle. So I need to place it upside down to be more stable.
Lets look at the most important 'organ' for a mascara. The heart of mascara. The wand.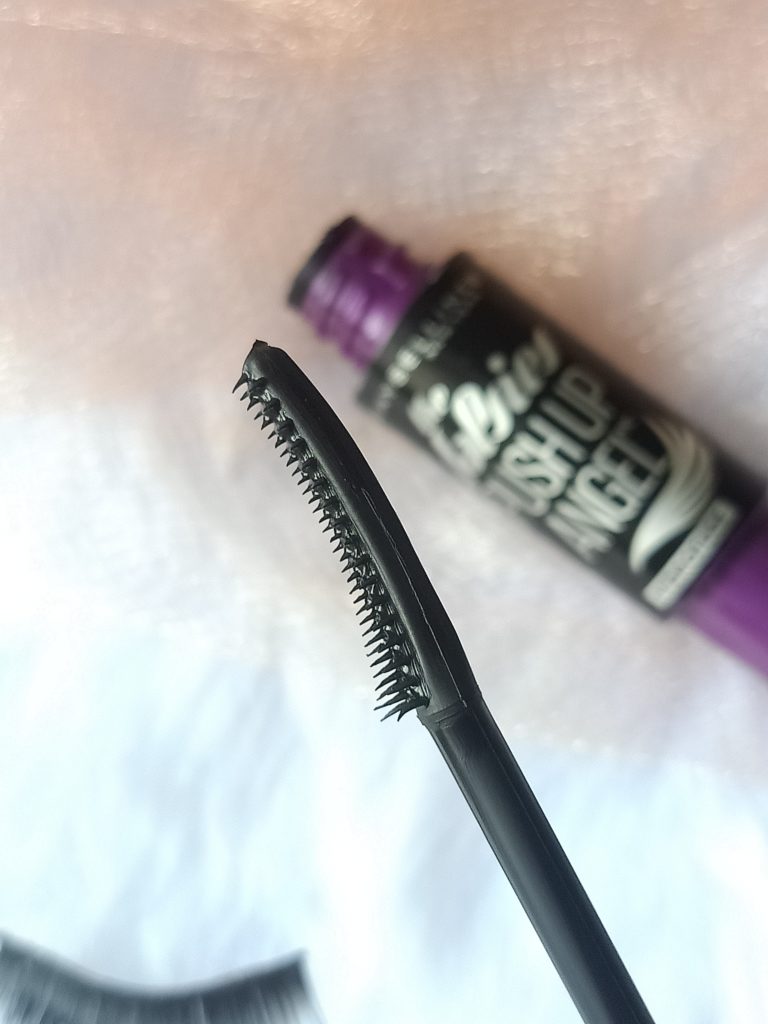 I love to use this type of wand if I need some precision to work with especially my lower lashes.
The wand is a bit curve with short sparse comb-like & gradiently gets shorter to the tip. This wand helps me to reach hardest & out-of-reach part of my lashes.
PERFORMANCE
Claimed that this mascara could give  winged effect to your lashes. Im not sure about that. I would say that this mascara give instant result for just one coat. I can see my lashes give desired length naturally. But if you prefer falsies (fake eyelash) effect, 3coats of this mascara would do.
Lets pictures do the talk.
Look at the difference of my lower lashes. I know, its amazing.
SHOP HERE
Maybelline The Falsie Push Up Drama Angel Waterproof Mascara