Looking for an affordable hydrating mist with minimal ingredients and great soothing abilities? Well, let me introduce you to this Bio-Essence Bio-Water Energizing Water that is frankly, a god-send for those of us suffering from skin sensitivities! Formulated in Asian countries' top laboratories and specially designed for Asian skin, Bio-Essence definitely hit the ball out of the park with this mist I can proudly say is one of my Holy Grail skincare items. Why? Well, read on. 
BIO-ESSENCE Bio-Water Energizing Water spray is rich in minerals and with low salt content to provide ultra hydration for skin. It keeps skin cool on the go, thereby helping to keep skin always fresh and energized. With its cooling and soothing properties, it effectively helps to calm irritable skin.
Product Efficacies:
Infused with Bio Energy Complex™ which boosts skin's ability to lock in moisture and minerals to keep it soothed and hydrated.
Enriched with minerals and trace minerals to cool skin, keeping skin hydrated and fresh.
Low salt content to intensively hydrate your skin, leaving skin moist and supple.
Suitable for sensitive skin.
Water, Niacinamide, Euglena Gracilis Extract, Glycerin, Tocopherol.
Propellant: Compressed Nitrogen.
Slim, opaque aluminium bottle with a fine spray mechanism.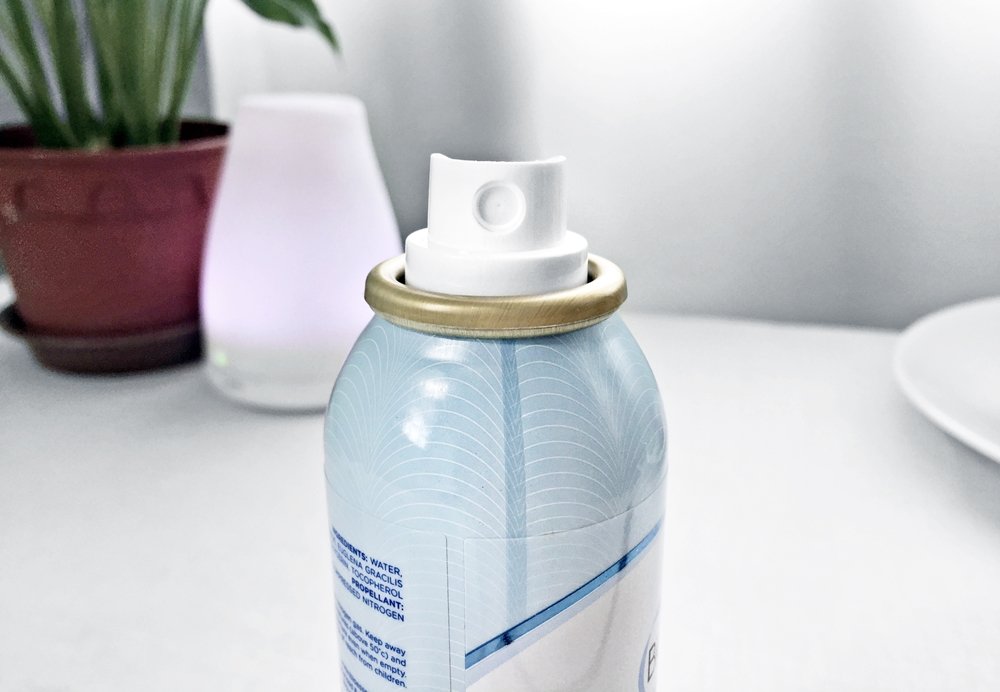 None! Basically smells like water, if anything.
Clear, watery liquid that is spread evenly on the face via a fine mist mechanism. Has an instant cooling effect and leaves skin perfectly hydrated.
Sensitive (prone to redness and irritation), combination-dry, acne-prone and dehydrated.
OVERALL THOUGHTS & EXPERIENCE:
With just five ingredients making up this mist's formulation and an ideal pH level of ~5-6, the Bio-Essence Bio-Water Energizing Water truly adheres to the KISS (Keep It Simple, Stupid) principle which most skincare brands stray away from. And for someone that often suffers from random patches of redness or itchiness, I truly appreciate it as it helps narrow down the list of ingredients which could trigger any inflammation.
With a good spray mechanism which produces a cool, fine mist, I love using this either in between my skincare steps (for maximum moisture retention abilities), in replacement of a hydrating toner and also as a makeup fixer to meld and minimise any cakeyness due to setting powder. Not to be confused for a makeup setting spray, of course, as this mist definitely will not prolong the wear-time of your base makeup!
Also notable is how it works great for toner-masking. Just dampen thin cotton pads with this mist, and apply it on irritated areas of skin for 5-10 minutes, and I guarantee that your skin will be less angry with you! 
 Of course, this product also works great to cool down your skin while travelling; just maybe get the mini size to take with you!
All in all, if you're new to skincare, or just prefer budget buys, definitely give this mist from Bio-Essence a shot! I assure you that between this, and the pricier and more popular Avène Thermal Spring Water – which actually has a higher pH of 7, by the way – just save your cash and get this baby! I mean, just look at my empties picture above and you'll probably see how much I love this product from this humble brand. Truly a feat, considering I love trying new products.