While I mostly use generic antibacterial shower gels especially within the past months as we're currently still at war with coronavirus disease (COVID-19) therefore it is important for my family members and I to keep up with our hygienic routine by keeping our place clean, regularly taking showers and not forgetting to frequently wash our hands in between.
Those antibacterial hand and body washes usually contain high Alcohol content or high pH therefore can be quite drying for my skin. So I do go back to my regular, nicely scented yet hydrating shower creams that do not cause dryness at the very least especially on days when I simply work from home.
I got this creamy body wash from Unilever's brand Love Beauty and Planet from a drugstore when it was first launched in our country last year. But with the current implementation of Restriction of Movement Order, I'm elated to see that the brand has launched their flagship store right here at Hermo Malaysia so it's truly convenient to just shop and have these heavy and quite bulky body products sent to your home address.
There are 5 different variants released by the brand and the first one I've personally tried and quickly fell in love with is their Murumuru Butter & Rose aroma line  so I'm going to share several things that I love about this body wash. Let's go!
What's interesting?
Infused with rich Amazonian murumuru butter and handpicked Bulgarian rose oil, the body wash has nourishing formula that can help in maintaining skin's natural moisture while softening and smoothing out dry skin.
Similar to coconut oil, the organic murumuru butter comes from the white fat found in the nuts of the Amazonian murumuru palm tree. That fat is known to be deeply moisturizing so it helps nourish, soften and protect against dryness.
The natural vibrancy of the rose notes in the ethically-sourced rose absolute from Bulgaria is enhanced by the juicy freshness of red berries giving an intensely feminine and refreshing ambiance.
How to Use:
Simply lather and massage in the shower then rinse off.
Capacity: 400ml – about 80 showers. I only use this in the morning so that's about 3 to 4 months for me.
Water, Myristic Acid, Lauric Acid, Potassium Hydroxide, Potassium Chloride, Sodium Laureth Sulfate, Palmitic Acid, Glycol Distearate, Perfume, Cocamidopropyl Betaine, Phenoxyethanol, Hydroxypropyl Methylcellulose , Sodium Chloride, Tetrasodium EDTA, Glycerin, BHT, Etidronic Acid, Piroctone Olamine, Propylene Glycol, Stearic Acid, Citric acid, Sodium Benzoate, Cocos Nucifera (Coconut) Oil, Astrocaryum Murumuru Seed Butter, Rosa Damascena Flower Extract, Helianthus Annuus (Sunflower) Seed Oil, Tocopherol
Basically, the product comes in a sturdy clear plastic bottle so it's easy to monitor the amount of product left in the bottle. There are product description and ingredients list printed in English for your convenience.
At the bottom of the bottle, there is the product expiry date printed in the format of EXP DDMMYY (Date-Month-Year).
The shower cream doesn't come with a pump; just that simple cap with small hole for easy control in dispensing the product. While I'm fine with either having pumps or not, I'm guessing it's one of the brand's efforts to reduce plastic usage in their manufacture.
The bottle is quite soft to begin with so I can easily squeeze it to dispense more product.
The shower cream is in that beautiful beige cream with an accent of pearl. I usually need 1 to 2 pumps of the product for my whole body.
With shower cream, I always use my bath lily or sponge, mix it with water a bit and then squish it to form soft, fluffy bubbles with it. Then I just run the bath lily all over my body.
As for the scent, it truly feels new and familiar at the same time; weirdly nice and buttery with a subtle scent of rose and hint of coconut. I'm absolutely loving it!
Overall, I give this body wash 5/5. I really love using it not only because this product doesn't dry out my arms and legs but also its lovely scent! I usually apply its lightweight body lotion sister afterwards to lock in all the moisture, prolong the scent itself and prevent any dryness caused by air-conditioned room or office.
Looking at the ingredients list, there are at least 7 ingredients (underlined above in the list) that are not suitable for the skin although I have been using this body wash for months with the above is actually my second bottle already, I haven't experience any irritation so I guess it's all good.
Also, if you are into vegan body products then this brand is surely interesting enough to check out plus with each purchase, RM1 will be donated to the Malaysian Nature Society for the conservation of the Malayan Tapir. Isn't it great?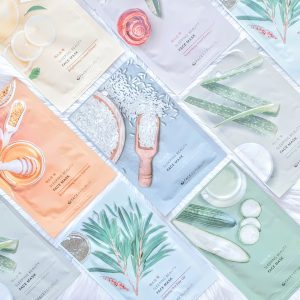 Review
If you're following me on social media like Instagram then you probably noticed that I am such a #sheetmaskjunkie and I do at least use
Read More »
Review
For years, I only had 4 different toners in my skincare stash (not that any of you need all of those toners in your routine);
Read More »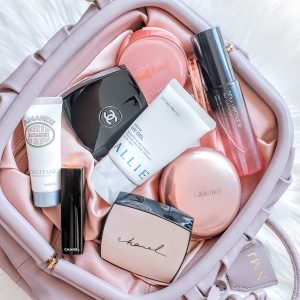 Review
Now that we're nearing the second quarter of 2021 and to be honest, it isn't that much of difference compared to 2020 where we're sticking
Read More »