WHAT YOU NEED TO KNOW?
Founded in 2017, South Korean brand lilybyred rose to popularity with its line of makeup, which embodies a sweet and innocent mood inspired by the name "Lily," together with bold and expressive aesthetics derived from the colour red.
What is so unique about this brand is, they use a male model. Oppa as lipstick model? Are you kidding me?
I was introduced to this brand by a friend from instagram. By seeing the pretty packaging & design, I was sold!
It has 6 shades to choose from.
Then I decided to buy 2 shades; 04 mellow persimmon & 06 fatal pomegranate.
PACKAGING & DESIGN
The packaging & design are one main reason that makes me want to splurge my money on. Has sleek packaging with semi matte surface. The design is very simple & minimal.
It has a standard applicator
FINISHING & TEXTURE
Mood liar has a velvety & powdery texture. I love this kind of finishing because it makes my lips look so smooth with blurred effect. I have quite thick lips so I prefer matte or velvet finish lip tint.
The colour is very pigmented. The pigmentation is insane. Little goes a long way. I just dotted some on my lips & spread with my finger.
Plus, it is very lightweight – feels like I am wearing nothing on my lips.
The formulation of this product is quite good. Spread smoothly on my lips.
SWATCHES
Colours that I choose
I decided to buy two shades. I love orange brown colour so I bought 04 mellow persimmon. Then for shade 06 fatal pomegranate, I think that having pink lip tint is too mainstream. So I choose deep brick red shade, the darkest shade available.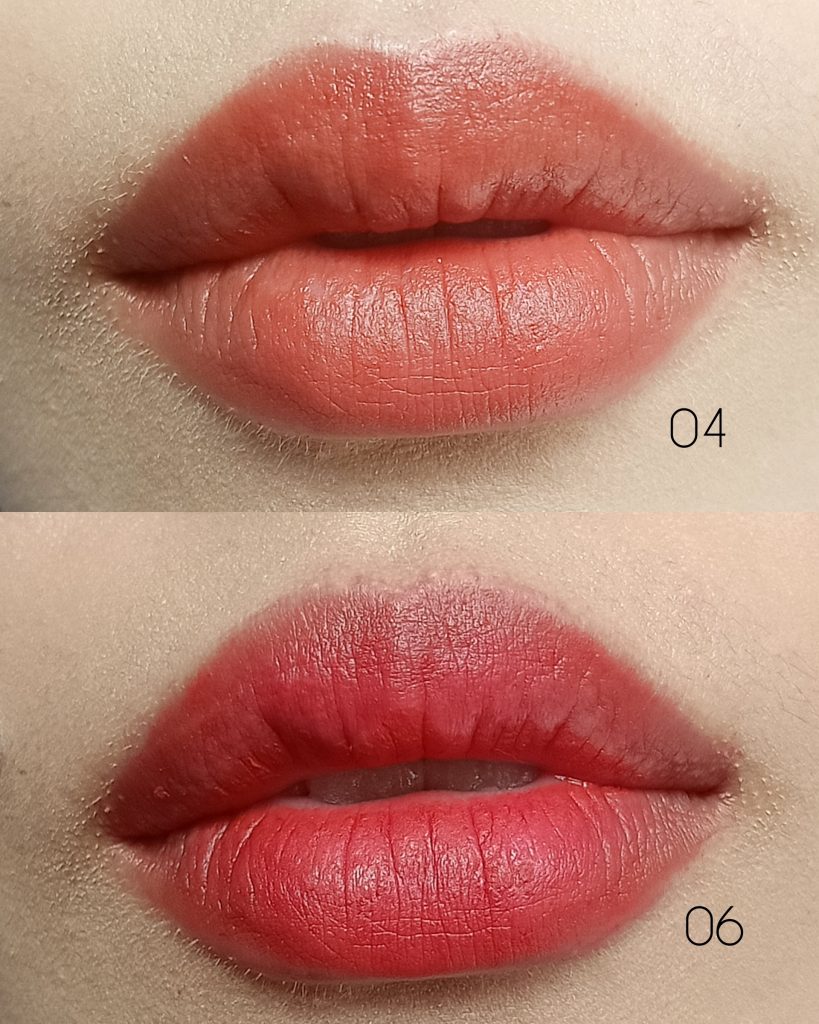 I love shade 04 because it has beautiful orange shade just like I expect. But for shade 06, It has a ordinary bright red shade, not deep brick red. Im not a fan of bright red lips, anyhow it will look nice for ombre lips.
FINAL VERDICT
I would say that I don't regret buying this lip tint. It has nice design, formulation & pigmentation. The colour lasts long too. After heavy meals, the colour slightly fade but the stain is still there. Swatches on  my hand leave stain that can last for almost 48! Plus, the price is affordable too. Another brand that worth owning.
GET HERE
Lilybyred Mood Liar Velvet Tint