A big fan of lip tint? But somehow you don't really like the watery texture? Or probably easily influenced with what people wear? Getting interested with new texture of lip tint? Well you just came to the right place. I am such a picky person when it comes to lip products. Because I want it to look good on my lips and at the same time I wont feel uncomfortable. Lilybyred Mood Liar Velvet Tint is something you should try. "But why should I try?" Continue reading to know more.
PRODUCT INFORMATION
There are 6 shades to die for: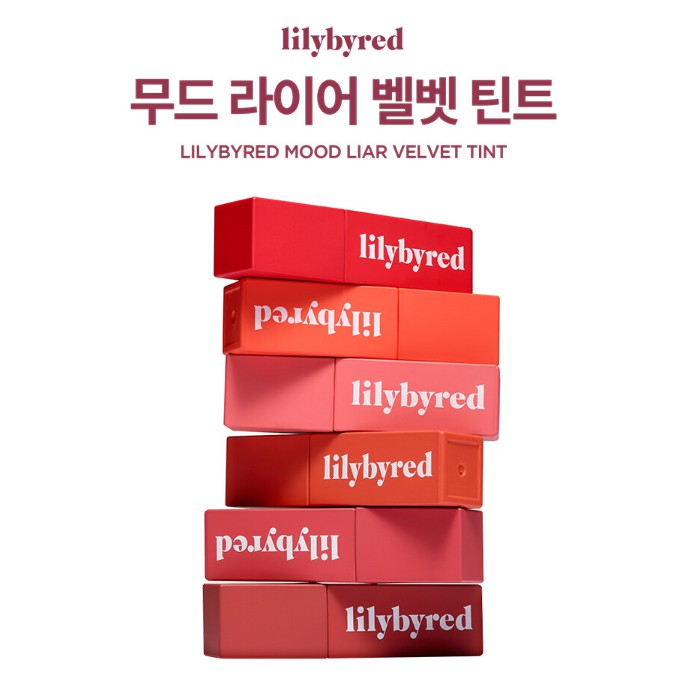 01 Innocent Apple
02 Elegant Tangerine
03 Pure Apricot
04 Mellow Persimmon (HIGHLY RECOMMEND)
05 Sentimental Plum (HIGHLY RECOMMEND)
06 Fatal Pomegranate
SWATCHES
Here are swatches for (L-R): 06 Fatal Pomegranate, 05 Sentimental Plum, 04 Mellow Persimmon
PACKAGING
As a packaging collector, I just find this packaging is so aesthetic and minimal. Since it is rectangular shape, it is sturdy to stand and it wont mess up your makeup vanity. Their applicator is nicely made according to lip shape, so it will be easy to apply on your lips. With pointy applicator, we can easily shape our cupid bow which is satisfying.
TEXTURE
When it comes to tint, most could only imagine is watery tint. But do you know Mood Liar Velvet Tint has the texture of a lip cream? But yes it actually works as a tint. It is very lightweight compared to lip cream. Mood Liar Velvet Tint has velvety texture and easily to blend it. It has fragrance but I think it is pleasurable scent. It is also long lasting but of course it is also easily to remove.
INGREDIENTS
dimeccon, dimeccon/vinyldimecconcrospolymer, purified water, glycerin, polyglyceryl-2triisosterate, cetylpyige/fiji-10/1 dimecicon, cyclopentasiloxane
Source: Hermo
RATE
I would rate this product 4 out of 5. I love the thickness and pigmentation but however they are very limited in shades. I hope they will produce more colors because we need more! But if you are not interested with something that has strong fragrance, you may need to skip this. But other than that, I would say this product is amazing.
Shop Here