I visited Japan back in 2018 and was staying at a relative's house very briefly, and they had this bottle of conditioner from Dove on the sink. As I used the bottle of conditioner, I didn't have much expectation of it well… because dove was a fairly common drugstore brand. I didn't think I would like it. However, I was proved wrong. After one use, I was amazed by this conditioner. My hair felt smoother, moisturized, and instantly glossy like those hair commercials on tv. Since then, I've been trying to find this in Malaysia. However, they weren't available in Malaysia yet, until very recently a few months back. So of course, I had to get a bottle of this to try out yet again!
CLAIMS
The Dove Botanical Damage Protection Conditioner claims to:
Formulated with a botanical range of avocado extract and argan oil for hair damage protection
Moisturize hair and prevent it from damage
Elegant green floral and fruity scent
No colorants
Leaves hair shiny and manageable
Infused with 100% plant-derived botanical oil
PACKAGING & PRODUCT
The Dove botanical damage protection conditioner comes in a plastic see-through bottle of 500ml and a convenient pump type dispenser.
At the back, English instructions and ingredients are clearly printed. 500ml for a conditioner is a lot for medium-long hair so this will definitely last quite a few months! I used up this bottle in about 4 months!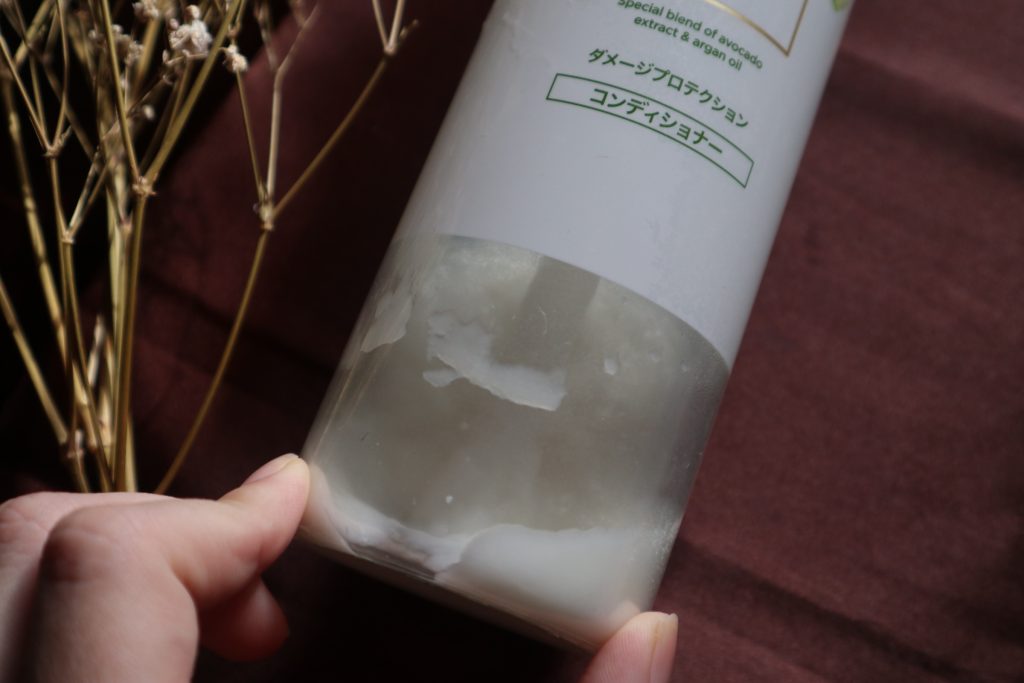 The product can be clearly seen through the bottle so this is convenient to know when you're close to using it up.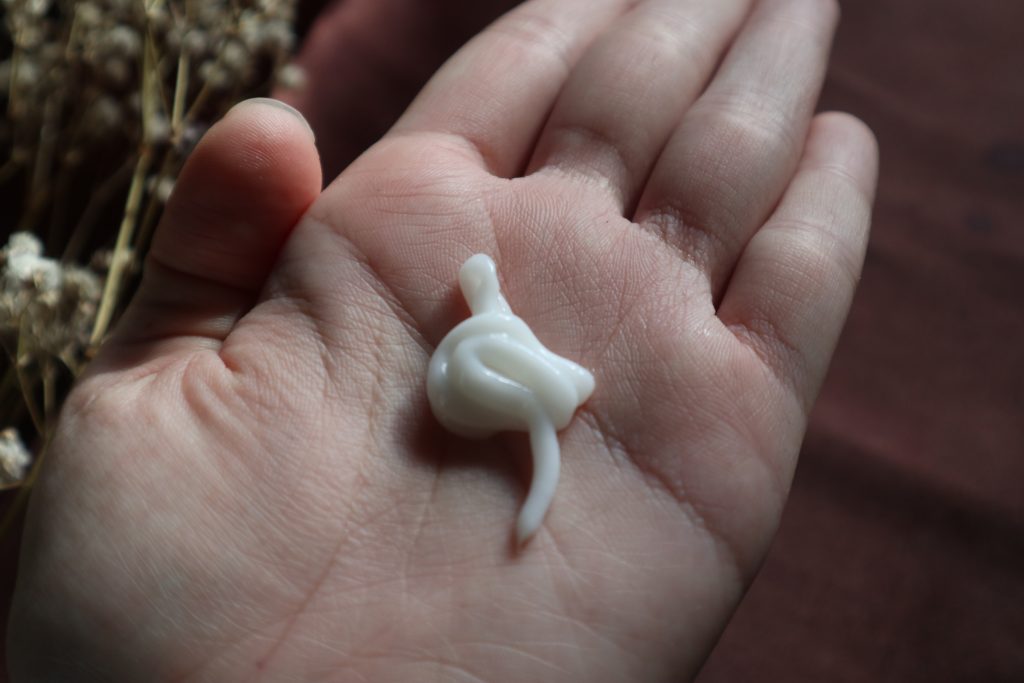 The product dispenses out easily through the pump, definitely no issues at all there! It comes out a white, thick cream type consistency.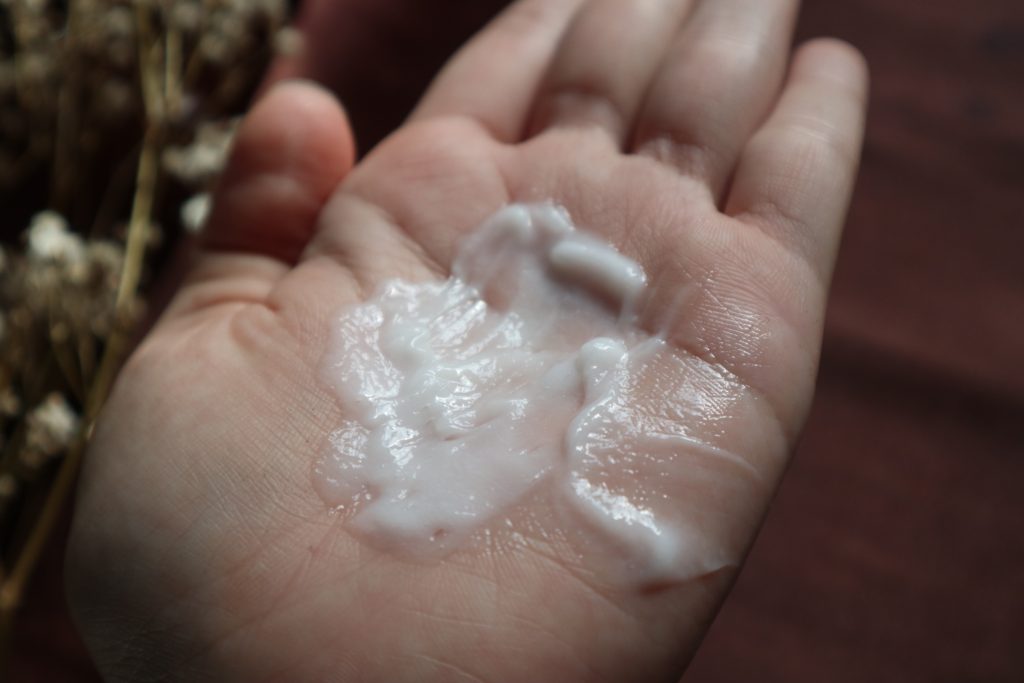 Once spread out, it easily emulsifies in contact with water.
I first start out with the regular shower routine and rinse my hair first, use shampoo, in this case, I'm using the Love, Beauty & Planet tea tree radical shampoo. Then rinse it off, and time for conditioner. With the convenient pump on the dove conditioner, I don't have to struggle to squeeze conditioner out of the tube-like normal conditioners. I squeeze 1-2 pumps onto my palm and rub it in between my palms then directly apply it onto the ends of my hair. As you can see in the picture below, my hair looks silky and smooth after applying the conditioner, which helps to really untangle my ends.
After that, I'll rinse it off with water and proceed to blow dry my hair.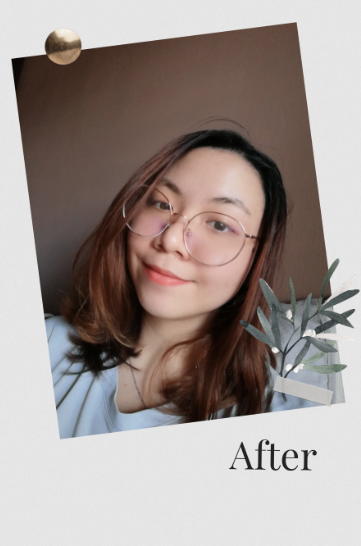 After blowdrying, my hair looks clean and smooth and definitely silky! A great start to the day. I love how the Dove conditioner really helps to untangle my hair, keeps it smooth and silky! It's also really affordable which is my favorite point.
Pros.
Affordable at 500ml
Pump type dispenser, convenient and easy to dispense
Contains avocado extract and argan oil
Help keep hair smooth and silky
Protects hair from damage
Cons.
In a nutshell,
I personally swear by this conditioner now and it's been a staple in my haircare routine for months now! I think for the price I'm paying, it's definitely very worth it for a big bottle and leaves my hair shiny and silky! I totally recommend this to anyone who is looking for a good conditioner!
You can get this here!