I know that some people usually wear fragrance occasionally but I personally put on my favourite fragrances every single day as the scents lift my mood and refresh my senses. I would spray on my Eau de Toilette in the morning and then body mists in the evening because I love layering my body fragrances; from shower creams to lotions and my perfumes so all the scents of these three types of body product needs to blend well together.
While I actually do get all these products from the same fragrance line of the same brand as to extend the similar scent much longer, mixing things up from different brands but focusing on the same top notes is actually fun too! Now, when it comes to vanilla or any powdery scents, this Oil in Lotion Vanilla and Almond Oil from Nivea goes nicely with my current body mist for simple Sunday morning with my family.
What's interesting?
This fast-absorbing body lotion provides more than 24 hours of deep moisturization thanks to the Almond Oil that's blended in the formula.
It has a nice vanilla scent to it.
How to Use:
Apply this body lotion daily to your whole body.
Capacity: 400ml – about 80 applications. I only use this in the morning so that's about 3 to 4 months of daily use for me.
Water, Glycerin, Dicaprylyl Ether, Alcohol Denat., Glyceryl Stearate SE, Isopropyl Palmitate, Cetearyl Alcohol, Prunus Amygdalus Dulcis Oil, Dimethicone, Carbomer, Sodium Cetearyl Sulfate, Sodium Hydroxide, Trisodium EDTA, Phenoxyethanol, Parfum
Basically, the product comes in a sturdy light blue plastic bottle and to see the amount of product left in the bottle, I need to put the bottle in front of a source of light and let the light shine through it.  There are English product description and ingredients list printed on label sticker at the back of the bottle for your convenience.
The Period-After-Opened for this body lotion is 12 months and there is the product manufacturing date printed in the format of MFG : MM/YYYY (Month/Year) at the bottom of the bottle. General shelf life would be 3 years so while I started to use this product sometime within the last year along with the Cherry Blossom sister, it's a good thing that I'm about to finish this too.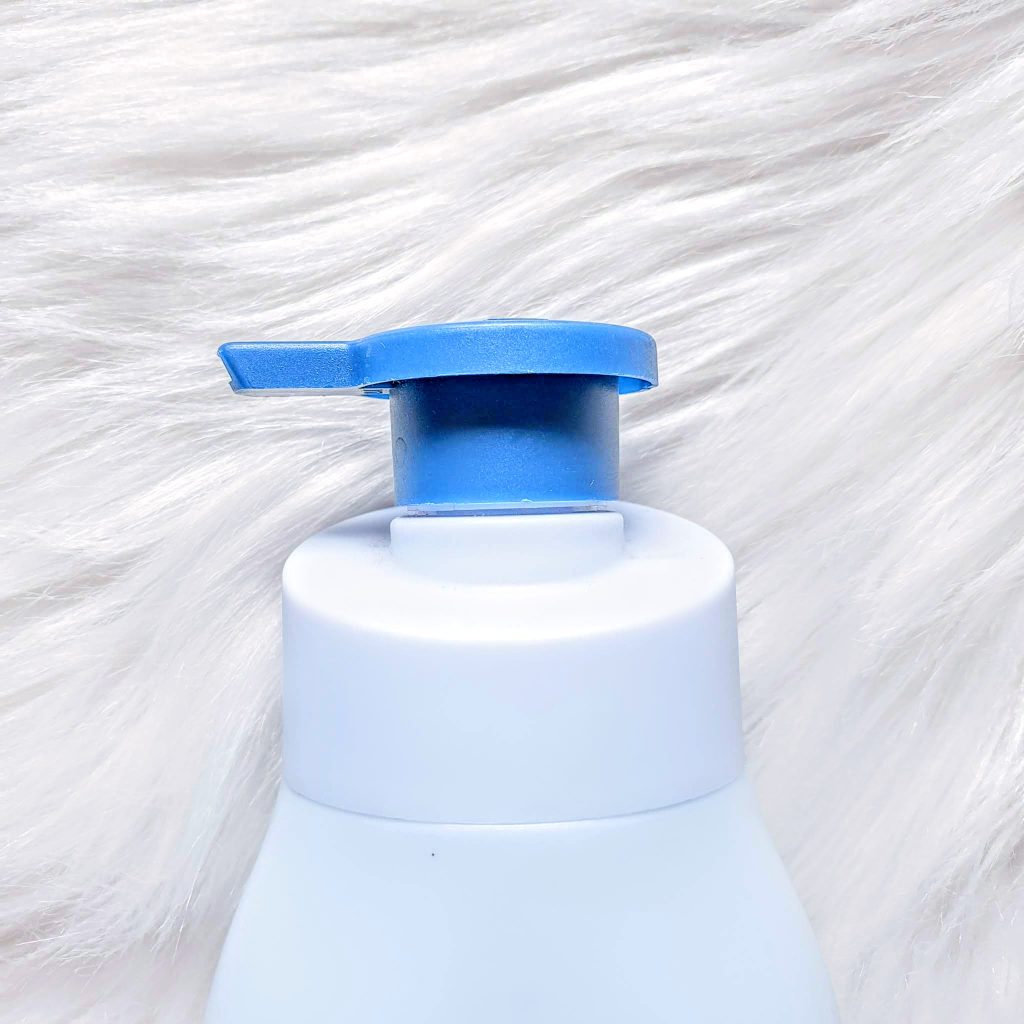 The body lotion comes with a nice pump as it dispenses out appropriate amount of product every time and I can simply push it down and twist to securely lock in order to prevent spillage while travel although I would usually just decant my body lotion in a smaller container. For domestic travel however, I would be carrying the whole bottle for my family members and I as we travel together for most of the time.
Now that I'm about to finish my first bottle, I noticed that the pump doesn't really work well as the blue cap tends to jumped out of the neck after dispensing the lotion.
The body lotion is in that lovely white colour as with most body lotions do. I usually need 3 to 4 pumps of the product  per application for my arms and legs.
I feel that the lotion definitely leaves a velvety film on skin due to the silicone contained in it. With my skin being a little bit dehydrated with some flaky area along my calves, the lightweight yet hydrating texture is perfect for my air-conditioned apartment all day long.
Overall, I give this body lotion 5/5. I have always loved vanilla scented body products and it is such a nice combination with the Almond Oil in the lotion as it's great for anti-aging. Due to high content of alcohol in body mist, it can actually dry out my skin therefore it's nice to know that this body gives a moisture film that helps to tone down the drying effect somehow.
There are 3 ingredients (bold above in the list) that are known to be fungal acne triggers so definitely avoid using this product if you are suffering from malassezia. I have been using this body lotion for months and I'm glad to report that I haven't experience any irritation so far.
Similar to to other variants from this Oil-in-Lotion line, it seems that the brand removed six ingredients that were present in the previous version of the product which are known as allergens; Linalool, Limonene, Benzyl Alcohol, Citronellol, Geraniol, and Alpha-Isomethyl Ionone as the ingredients list of this body lotion no longer has them so if you are easily reacted to regular body lotions available in the market, definitely give this product a try although Your Miles May Vary.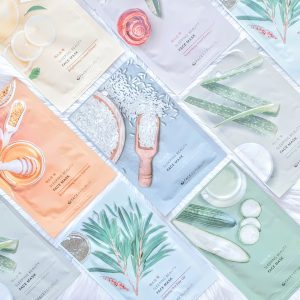 Review
If you're following me on social media like Instagram then you probably noticed that I am such a #sheetmaskjunkie and I do at least use
Read More »