Hello everyone!
Today, I am reviewing D.U.P EX Eyelashes Fixer. DUP is a Japanese drugstore brand and I always think that this brand is always producing the best eye makeup products. One product that I love the most from this brand is their eyeliner!
Read on to know more about this product.
What it is:
"Super strong holding brush-on adhesive for false eyelashes which is made of medical-use adhesive tape glue.
Perfectly waterproof.
Strong resistance against tears, sweat, humid, and will last all day long."
Amount: 5ml
Made in: Japan
How to use:
Apply the fixer to lash band using the brush tip. Position false eyelashes along your natural lashes, following the natural curve along its length. After use, clean excess fixer around the bottom rim, and seal tight before storing
Packaging:
The D.U.P EX Eyelashes Fixer comes in plastic packaging while the product comes in a sturdy plastic tube. This eyelashes fixer comes in 2 selection which is transparent and black.
D.U.P EX Eyelashes Fixer No.552 Transparent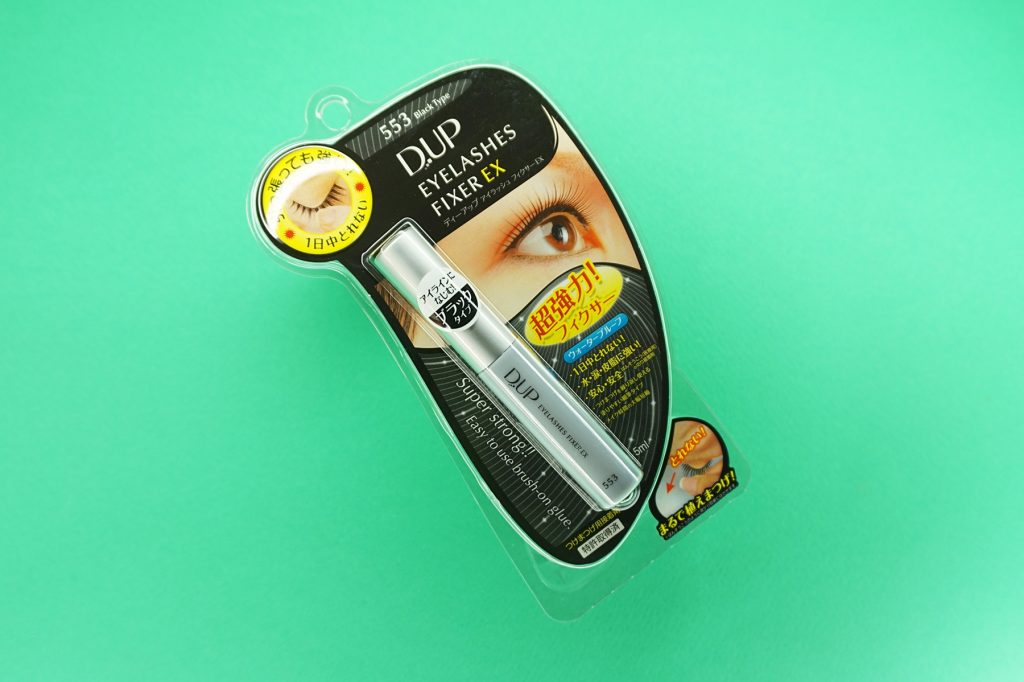 D.U.P EX Eyelashes Fixer No.553 Black
Close-up to product packaging
Front
At the back
Transparent
The brush itself is so thin, so you apply the glue on top of you lashes easily and all the top lashes will be fully-coated.
The transparent eyelash glue comes in white color first but it will become transparent once it dries. I do really recommend this transparent glue for someone who is still not skilled in applying your falsies because it won't show up your mistake as much as black eyelash glue.
Black
If you are someone who prefers black color, this will be a great choice. I actually prefer the black one because I can conceal it easily around my eyeliner area and I don't need to wait longer for it to become transparent like the white one.
Once the glue dries, it won't make your lashes move around and the glue is pretty strong. The best thing about this is you can easily remove it, just enough soak your cotton pad with eye remover and placed it on your eyes and gently massage then swipe it outward and the falsies will be easily removed.
Overall, this glue works well with me and this will be my favorite eyelash glue. If you love wearing false lashes, and you are looking for a good glue that has better sticking on your falsies, I will recommend this one.
Pros:
– Thin glue brush for more precise application
– Dries out at the right time
– Easy to remove
– The glue stick very strong
– Comes in two types
Cons:
– Nothing
Rating: 4.5/5
BUY HERE:
D.U.P EX Eyelashes Fixer 5ml [2 Types To Choose]