Blackheads and whiteheads are my common issues that I have been facing since forever and while I'm trying my best to work on them by using clay masks and chemical exfoliators containing Beta Hydroxy Acids (BHAs) and Alpha Hydroxy Acids (AHAs), I do love trying new other products that targeting these skin concerns.
The product concept of this Black Paint Rubar from South Korean brand, 23 Years Old is surely new to me because I have never tried any other product in stick form other than sunsticks so the first thing I knew that I'm going to love about this product would be how convenient this would be for travel.
High points of this cleanser!
This cleanser was designed with supposedly gentle formula yet providing deep cleansing concentrating on pores. It's gentle enough to use every day for a daily exfoliation in just 30 seconds.
How to use: 
Open the lid and twist the bottom to the right.
Apply the product directly onto damped skin and gently massage in a rolling motion.
Rinse well with lukewarm water.
After using, rinse off the excess on the stick with running water. Place in dry area.
Sodium Myristate, Sodium Laurate, Sodium Palmitate, Sodium Stearate, Glycerin, Dipropylene Glycol, Butylene Glycol, Charcoal Powder, Citrus Limon (Lemon) Fragrance Oil.
The facial cleanser comes in an sleek, medium, cylinder, opaque black, plastic and twisting  container with sufficient English product description printed on the label for your reference.
There's the Expiry Date stated on the Korean product description side in the format of YYYY.MM.DD.
As you can see above, the cleanser is in that black, cylindrical form thanks to the star ingredient being charcoal powder at 2% concentration.
So that's all much product all twisted up; not to worry as you can simply twist it down for sure although do not twist the stick to the left more than you should to avoid the container being malfunction. 
If you're more on the oilier side then you can probably follow the above steps but as my skin is normal to oily so I do focus more on my forehead, nose and chin area.
So the cleanser goes on black and melts just nicely on skin then as I mix it further with more water, it lathers up with the foam being so gentle and it feels so fluffy on skin! This is very easy to rinse off in a sense that it is not too soapy therefore it takes less time and water.
It has a fresh citrus scent to it so it doesn't bother me much but I think it's still tolerable even if you're not into essential oil or fragrance-containing skincare products.
Knowing that this cleanser's star ingredient being charcoal that gives deep cleansing, I always use this stick cleanser as an evening cleanser. After using this over couple of months, I find that this cleanser does makes my already dehydrated skin slightly drier therefore instead of using it on daily basis, I simply use this whenever I feel my skin a little bit congested with visible whiteheads on my nose or chin area.
The cleanser definitely gives the pore-minimising effect and my skin looks and feels smoother and softer to touch after every wash. While this cleanser doesn't further irritate my redness-prone area, it doesn't help with toning down the sign of irritation either; although I wasn't expecting anything.
I do think that this is indeed an exfoliating facial cleanser therefore I always remember to add layers of Hyaluronic Acid-containing hydrating toner and use proper night moisturiser or sleeping mask as a sealant to my skincare routine.
Overall, I give this product 4/5. I do think this cleanser works great but my current skin condition doesn't allow me to enjoy this as much as I can but I would surely able to once my skin gone back to its normal state.
Make sure to properly rinse the cleanser off with running water after using it in order to avoid build ups along the stick.
Essence
I started hearing about fermented skincare products about 5 years ago from the beauty community when several South Korean brands came out with their treatment
Read More »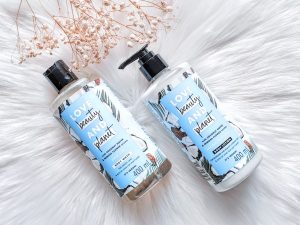 Body Wash
At this point, I've been using generic anti-bacterial shower gels for my evening shower while maintaining on using scented body oil or cream cleansers for
Read More »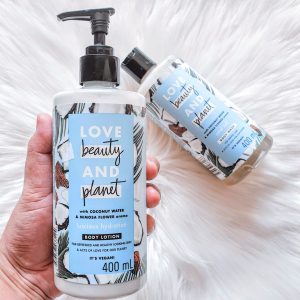 Body Lotion
While we are all getting constant reminders of the summer season everywhere around the world with ice cream commercials and #throwback photos of last year's
Read More »