Lux Luminique was launched in Japan in September 2014 as a luxurious accompaniment to the lives of women in line with the Lux philosophy of beauty.
Non-silicone no longer something new to me. I've seen so many types of non-silicone shampoos in the market, with different kind of brands, from the mid range to the expensive one. My very first non-silicone shampoo is Lux Luminique  Relax and Smooth. Reason is because it has a deep cleansing function, which I really need so much. On and off, I will visit the salon to do my scalp treatment. I tend to have oily scalp and my hair gets really greasy very fast. I actually did some research that zero silicone formulation table to give my hair luxuriously smooth, airy and light. 
From this range, I have tested the Lux Luminique Relax and Smooth so far. More to come! The reason why I use only silicone-free shampoo is because of my scalp problem and hair loss issue. It's been haunting me for a year and I dare not try any other shampoo on the market. I choose my shampoo cautiously to prevent my hair fall again. As mentioned before, silicone shampoo is so bad for our scalp. Well, you really need to google about it how it harm our scalp and hair.
Some of the info i found online:
"Silicone is almost like rubber and/or plastic. It is used as a sealant against water and even air. It is not a natural ingredient, and its side effects are bad for our hair. It gives the hair the illusion of shine, but it is not the shine we want—it is a fake shine from the plastic."
"Silicone will weigh the hair down, making it limp, lifeless, and, with time, very dull. It prevents moisture from penetrating the hair shaft and becomes like a magnet for dirt and other ingredients."
"The downside to silicone puts us in somewhat of a pickle. Because you have added another layer (or barrier) to your hair strands, it can keep nutrients from getting in or penetrating the hair, which over time can cause the hair to weaken or break."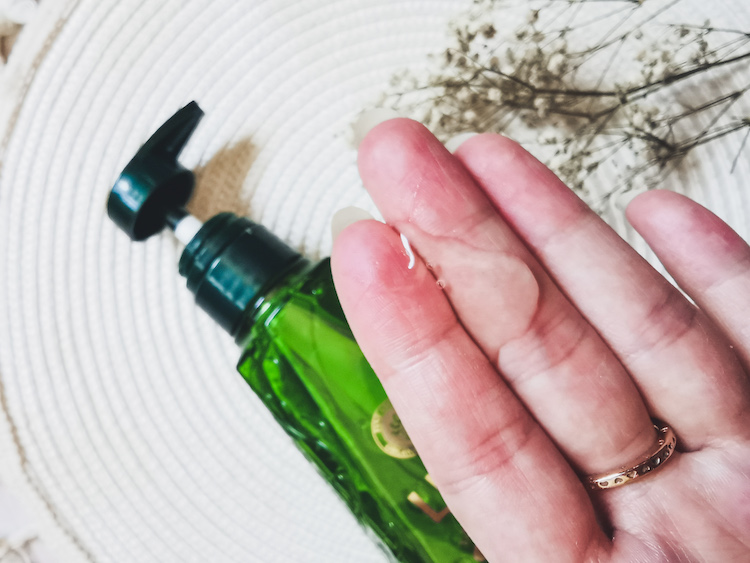 I used this Lux Luminique Relax & Smooth Non-Silicone Shampoo for a good 3 weeks before I did my review here for more accurate results to show you guys. If I was asked to describe this shampoo in a word, I would say FRESH. Probably because of the smell and fragrance from the specially-infused Damascus Rose essence. 
The crystal clear texture is kind of lightweight when you message it on your scalp. After washing, my hair indeed is so much smoother and softer than before. The power of natural Damask Roses Oil and Argon oil! Argan oil, known for its moisturizing and nourishing properties is also incorporated into the formulation in this shampoo. 
The 450g amount is perfect for household usage, but not for travel. I wasn't sure if there are any travel size for this. But this huge bottle could last about 4 months if you have a long hair like me. Overall, this is a good shampoo to purchase and worth every penny of your pocket!
Not to mention this range of shampoo won several awards too!
How to use:
APPLY AN APPROPRIATE AMOUNT ON WET SCALP AND LATHER WITH AN ADEQUATE AMOUNT OF FOAM. RINSE WELL
Full ingredients:
Water, Sodium Laureth Sulfate, Cocamidopropyl Betaine, Sodium Chloride, Fragrance, Citric Acid, Sodium Benzoate, PPG-7, Guar Hydroxypropyltrimonium Chloride, Arginine, Polyquaternium-10, Disodium EDTA, Sodium Hydroxide, Tocopheryl Acetate, Aloe Barbadensis Leaf Juice, Glycerin, Maltodextrin, Camellia Sinensis Leaf Extract, Simmondsia Chinensis (Jojoba) Seed Oil, Lactic Acid, Potassium Sorbate, Sodium Sulfite, Eucalyptus Globulus Leaf Extract
*Results from the use of beauty product above may vary depending upon the individual and will depend on multiple factors, including your age, gender, skin type and condition, use of other products used, health history, lifestyle, diet and others