Are you team sheet mask or team wash off mask?
For me, I love both;
I'll use sheet mask when I can only spare 10 – 15 minutes for 1 masking session.
I'll use a wash off mask when I have extra free time and wanted to have the home spa-like self-pampering session.
I recently got my hands on the Heimish's wash off mask and after using it for a while, I knew I had to share my experience with you.
Heimish Black Tea Mask Pack
DESCRIPTION:
The mask pack which recommends to use in early morning for swollen face! This is a wash off type pack with cooling effect and gives moisture to your skin.
KEY INGREDIENTS:
Black Tea Extract – De-puffing and tightening benefits for oily skin, very high in caffeine, which means it'll suck up moisture, de-puff, and firm your skin
Litchi Fruit Extract – suitable for anti-aging in human skin, by inhibits elastase enzyme activity and decrease the degradation of elastin
Aloe Barbadensis Leaf Extract – help soothe the skin and act as an anti-inflammatory agen
Centella Asiatica Extract– helps to calm inflammation, speed wound healing, stimulate new cell growth, build collagen, and improve circulation
SCENT:
Fresh cedar wood scent that doesn't linger after rinsing.
COLOR/TEXTURE:
Pale yellow color/ Soft creamy texture.
 VOLUME:
110 ml
HOW TO USE:
Gently apply the product all over the dry face except for eyes area after cleansing, and then wash it off with warm water after 5-10 minutes.
PACKAGING:
It comes in a dark brown / amber color jar with a lid and spatula provided inside. Yes to hygiene!
Well it is quite heavy so I wouldn't bring it travel because it's got some weight to it, so a little bit non-travel friendly. This kind of packaging does gives a luxurious look to it.
MY EXPERIENCES:
At first, the scent puts me off because I feel like it's too strong and pokes through my nose for the period of having this wash off pack on my face. However after several usages and getting used to the scent, somehow I find the scent therapeutic for a quick 5 minute self-pampering session.
The texture is interesting though, when I touch it, it's soft like a mashed potato. It spreads easily and has a thicker consistency than the usual wash off mask I've tried before.
I use this mask pack in the morning, after cleansing and before my shower. It is said to leave it on for 5 minutes but I like leaving it on for about 10 minutes. I love the instant cooling effect it gives upon application. It helps to calm redness and dry patches I had on my skin. It gives a soothing care to dry or tight feeling area.
Whenever the day is quite hot, I would put a thin layer of this mask, to cool my skin off. It feel so refreshing!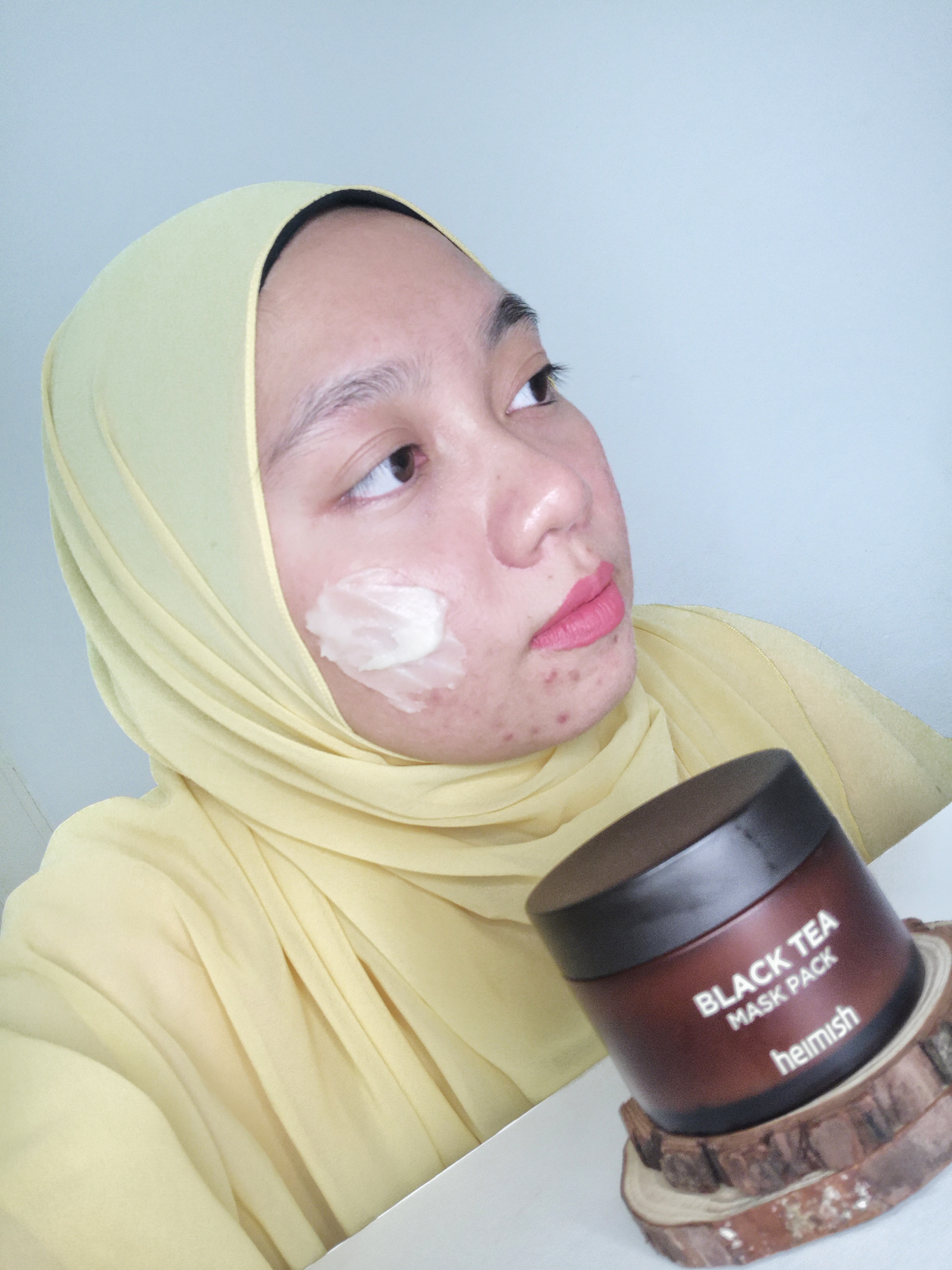 I did notice my skin is smoother after using this for a while. It's moisturizing my skin well. My pores do seem a bit smaller. It creates a better face canvas before makeup as I feel like products I put on after this seem to absorb better into my skin.
You know how sometimes our face looks swollen due to various reasons, this mask helps to reduce the puffy looks I have in the morning.
RATING:
5/5
SHOP HERE