Today's review will be on Etude House Dear Darling Water Gel Tint. If you like natural, low maintenance type of lip colours, lip tints will be your go-to-products. Of course, this is the new version of their Dear Darling Water Gel Tint. So, let's jump straight into the review, shall we?
Description of product:
– Bigger size and improved container design
– High pigment content delivers vivid and long-lasting coloring to the lips
– A variety of red color choices according to the skin tone
– Mineral and vitamin-rich Punica granatum fruit extract and Soapberry fruit extract
Amount of product:
5 g
Country of Manufacture:
Made in Korea
Shades available:
12 Shades To Choose
How to use:
Use tip to gather and apply tint. Apply extra layer for added coverage.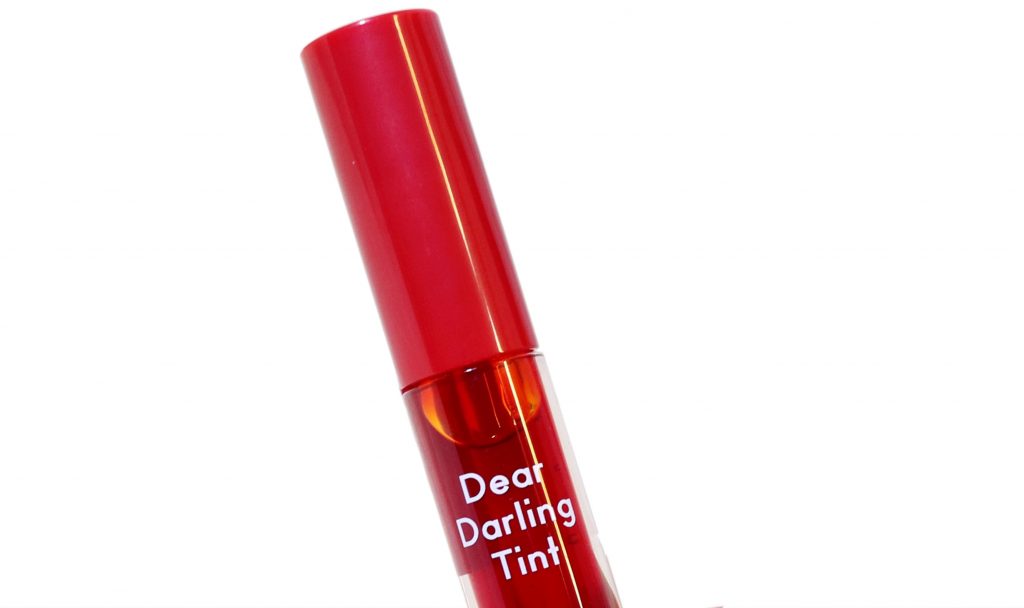 Product packaging:
Etude House is known for their adorable product packaging designs and this tint also comes in cute packaging. It's simple but cute. The product comes in a transparent tube which clearly shows the color of the tint. It comes with doe foot applicator which makes it easy to apply especially around the corner and the outline.
Texture/ Finish:
The texture of these lip tints is slightly runny, making the lips look super juicy and luscious. It is very easy to apply and the tint applies smoothly on the lips. These are also very moisturizing on the lips and doesn't feel super heavy, nor are these sticky at all. The best way, if you want to make it natural is by taking a few drops of product from the applicator to fingertips and then dab it on your lips. With just one swipe, the intensity of the shade shows up with no problem. No need to go over the lips twice with dark shades. The tint is very pigmented and the color can be built up if you want more color. The tint itself lasts quite long, I'd say about 4-6 hours. But of course, I'd like to touch up half way through the day.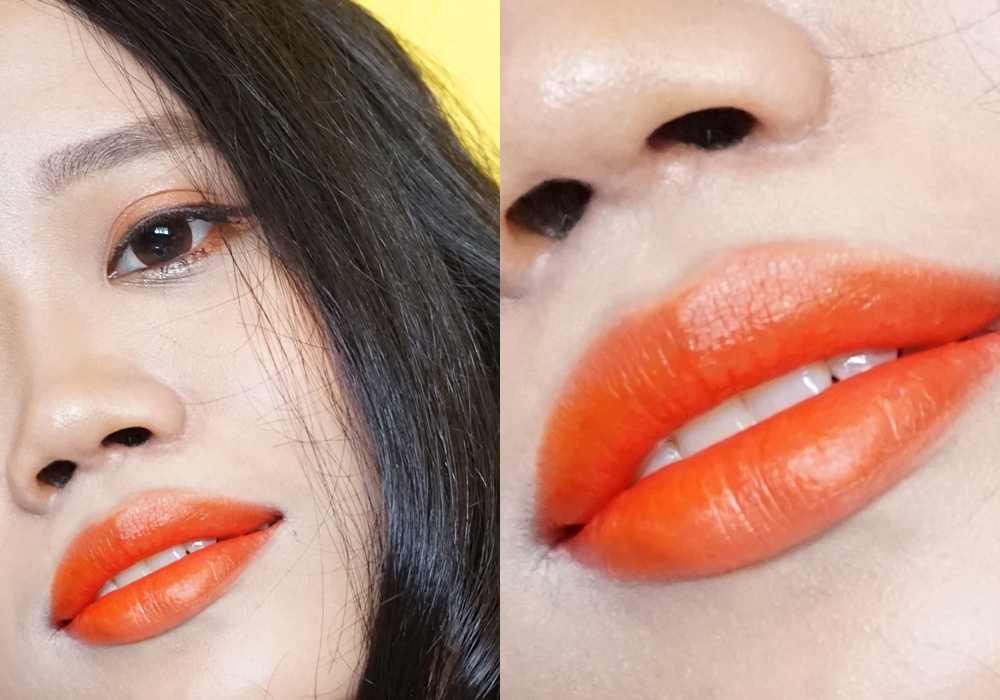 Fragrance:
It has a pleasant fruity aroma and smells very nice.
Pros:
– Affordable
– Comes in 12 shades to choose
– Nice packaging
– Comfortable texture
– Pigmented
Cons:
– Nothing
Rating: 4/5
BUY HERE