It has been more than six months since the beginning of Movement Control Order (MCO) being implemented in our country therefore it has been half a year since I have started washing my hands much more regularly compared to pre-MCO. Knowing that this new norm needed to be adapted for a much longer period even from the very beginning, I already prepared myself with suitable hand care products to cope with the adjustment.
I personally was a big fan of perfumed hand creams but I have started to focus more on moisturising and skin-repairing ingredients lately so I quickly got myself this L'Occitane Shea Intensive Hand Balm right after I have discovered their Shea Butter Hand Cream; its sister product with lighter consistency and non-sticky finish.
What's Great about this Hand Cream?
This rich hand cream contains very high concentration of Shea Butter (25%) to provide intense nourishing care by forming a protective film for skin.
Enriched with Allantoin to immediately soothe the skin, bringing comfort and softness.
Blended with coconut oil and sunflower seed oil to further moisturise and treat the skin.
The rich creamy texture goes on well onto the skin without leaving tacky or greasy finish.
How to Use:
Warm a generous amount of cream in your hands then gently massage into the palms, back of the hands, nails and cuticles (twice a day).
Apply thick layer to the hands and leave on 10 minutes to intensely nourish the skin then massage in any excess (twice a week).
Capacity: 150ml – About 3 to 4 months of daily use depending on how frequent you want to use. But for me, I take a pea-sized amount at a time and use it once a at night right before going to sleep in air-conditioned room.
Aqua, Butyrospermum Parkii (Shea) Butter, Glycerin, Coco-caprylate / Caprate, Tapioca Starch, Cetearyl Alcohol, Glyceryl Stearate, PEG-100 Stearate, Hydroxyethyl Acrylate / Sodium Acryloyldimethyl Taurate Copolymer, Sodium PCA, Cocos Nucifera (Coconut) Oil, Helianthus Annuus (Sunflower) Seed Oil, Caprylyl Glycol, Allantoin, Ceteareth-33, Sorbitan Isostearate, Xanthan Gum, Disodium EDTA, Polysorbate 60, Citric Acid, Chlorphenesin, Tocopherol, Parfum / Fragrance, Linalool, Coumarin, Citronellol, Alpha-Isomethyl Ionone, Limonene, Geraniol.
Made in France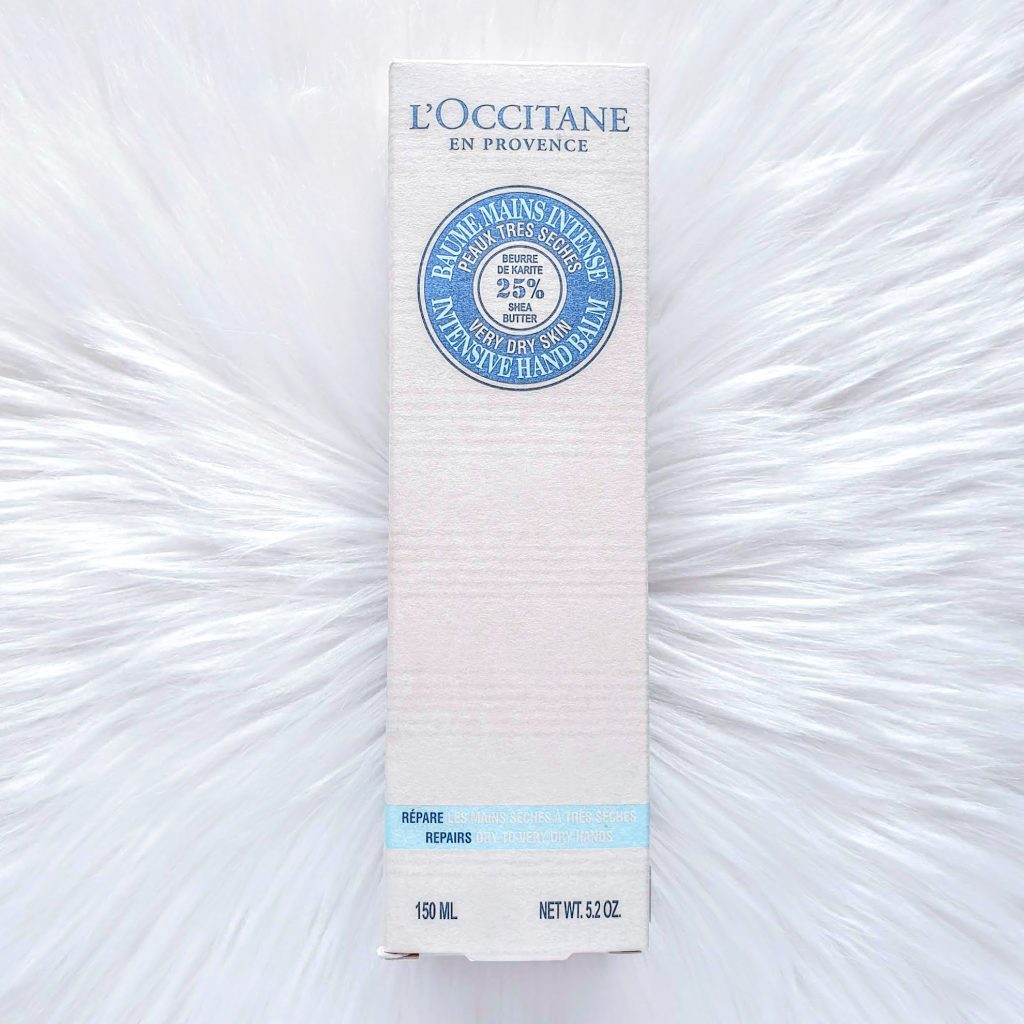 This hand cream comes in its own box; for both full-sized 150ml and smaller 75ml tubes but I've figured that I won't be needing to travel with this as I permanently stationed the opened tube right on my bedside table so I didn't get the smaller tube.
The box is quite sturdy in order to hold the big tube with simple information at the front and the a backstory of the star ingredient with the full ingredients list printed in mix of English and French on the side for your reference.
There are also instructions on how to optimise the use of this hand cream printed on the other side with the white Official Distributor sticker that stated the Manufacturing Date which is 03 December 2018 but if yours is missing the sticker, you can simply check the Batch Number embossed at the bottom of the box which translate to the same if not similar date  according to Cosmetic Batch Code Checker around the Internet.
Product shelf life is generally 3 years so this hand cream should be good until 02 December 2021 and Period-After-Opened is 12 Months.
The hand cream comes in a white metallic tube with minimal design that I'm a fan of. There are simple product information on the back of the tube as well.
There is no plastic seal or anything covering the tube opening so you only need to twist open the product once you have decided on using it.
Also, there's a product batch code embossed at the bottom of the tube that supposedly matches the one  printed on the box.
As you can see above, the hand cream is in that opaque white colour and its consistency is indeed very thick but once I massaged the cream on my palms, back of my hands even add a little bit of it on my cuticles, the hand cream gives me a nice, well-moisturised finish but definitely not tacky at all to my dry hands.
My hands feels nice and well-moisturised when I wake up in the morning as I usually apply this right before bed; kind of an overnight treatment for my hands.
The scent is light, powdery and can be therapeutic for me which is one of the initial reason why I'd rather apply this at night before going to sleep.
Overall, I give this product 5/5 as well as the sister product I've mentioned above. It works greatly with my current skin conditions and maintains the moisture I need to compensate the need to regularly keep my hands clean by washing or using hand sanitiser. 
Once or twice a month, I would be using the One-Minute Hand Scrub also from the same brand to give my hands proper exfoliation and then apply this rich hand cream with a little bit excess product, let it on for about 10 to 20 minutes like a hand mask then massage my hands for several minutes or until all of the hand cream well-absorbed in.
Either you're getting this or the much more lightweight sisters with 20% or 15% even 5% of Shea Butter, they're all pretty great for basic hand care so yes, do check out the whole range Shea Butter range and find one or two that suit your daily care needs.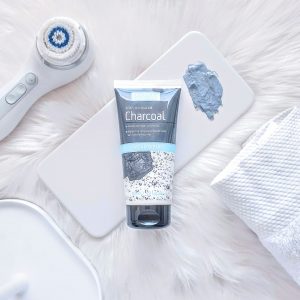 Cleanser
Exfoliation is one of the most important part of my skincare routine especially now that I'm in my 30s and as we all are aware,
Read More »