Physical exfoliants often have a bad rep for being chemical laden and abrasive, but they can still be effective when made with nourishing and gentle ingredients. If you're looking for a safe and gentle physical exfoliator, you should definitely try the Shiseido Waso Soft + Cushy Polisher!
But first, what is a skin polisher?
Skin polishing is basically an exfoliating process of gently removing the top layer of dead skin to reveal smoother, brighter and softer skin underneath. 
Although usually done at a facial with special devices and tools, this Shiseido polisher is a great at-home alternative to achieve similar results of improved skin texture and deep cleansing.  
Ingredients
Featuring soy as a main ingredient, specifically soy lecithin, this key ingredient of tofu works wonders for skin conditioning, revealing baby smooth and soft skin after use. Soy is also known for its other skincare benefits, such as an abundance of antioxidants, moisture boosting and anti-aging.
For the exfoliating beads, they're made from botanical cellulose granules. Such naturally derived ingredients mean they are chemical-free and won't irritate your skin, plus are gentle enough to not cause damage to the skin barriers of even sensitive skin types.
Texture
Just like its edible counterpart, this soy based scrub actually feels like tofu! It has a whipped cream-like consistency. Soft, bouncy and dotted with exfoliating granules, it almost looks good enough to eat.
When blended, it does not foam up much and melts rather quickly into the skin. A dime sized amount is enough to cover my whole face, and the granules feel gentle as they scrub away dust, dead skin and other debris from a long day.
Results
So, for a rather steep price of RM115, is this scrub worth it?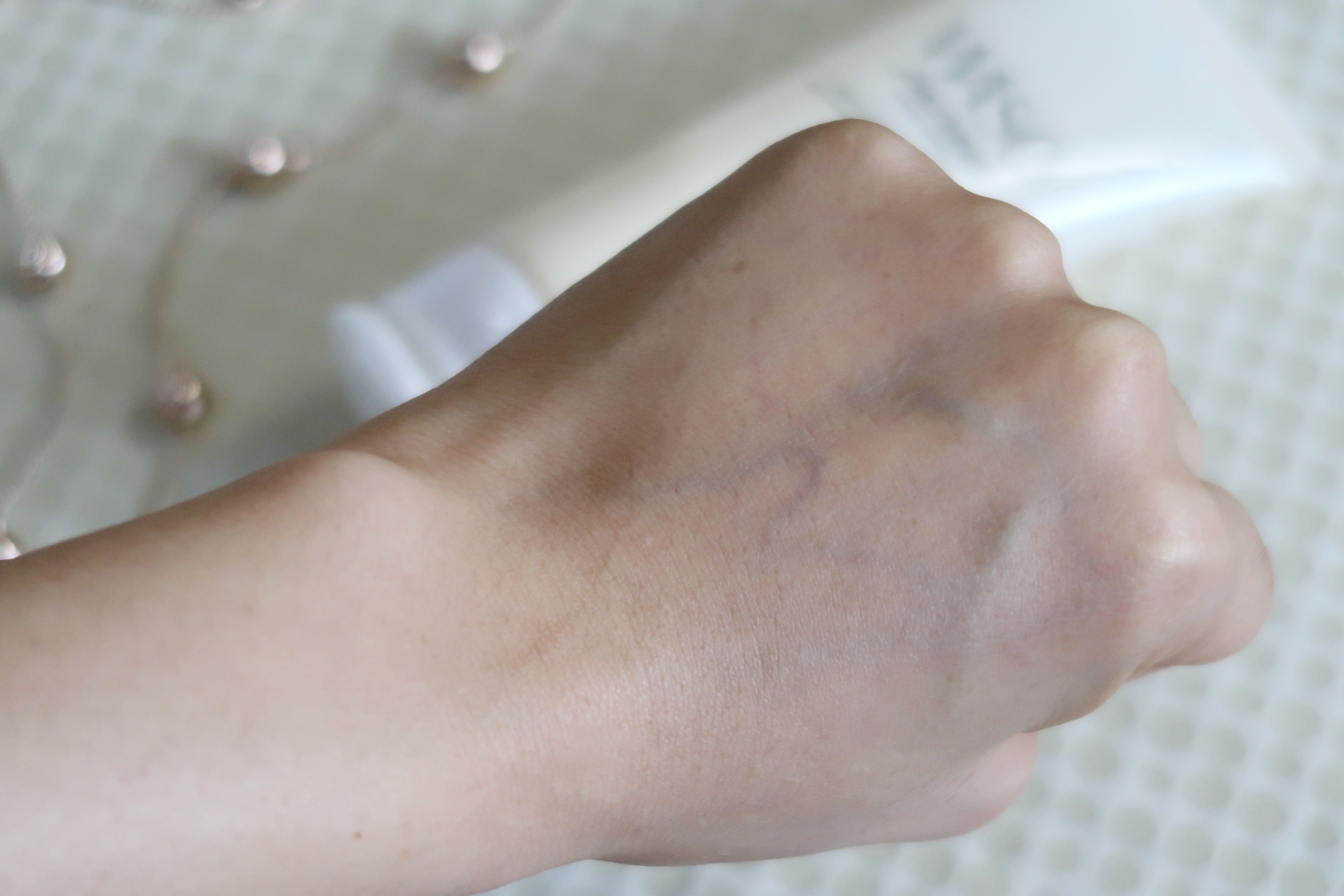 My answer is an absolute YES! With just a single use, I could feel an amazing huge difference in my skin texture. My skin felt baby smooth, fresh and best of all not dry or stripped at all. It really feels as if I've given my skin a spring clean, dusting away layers of dirt and revealing a shiny, silky, glass-like surface. 
For a scrub that does not foam up, I was also surprised at how deeply it could cleanse. I found that it also minimized the size of my pores, and helped my skincare absorb better. This is thanks to a Sebum Absorbing Powder present in the formula that helps absorb excess sebum and reduce the size of visible pores. 
My only gripe would likely be that it comes in a rather small packaging, which probably would last you a month or two max if you use it regularly. Personally, I use it alternately with other more affordable scrubs and exfoliators.
Mother Earth Approved
As someone who is working towards a more sustainable, low waste lifestyle, this scrub's natural ingredients and environmentally friendly formula was a huge draw for me. Traditional exfoliating scrubs that contain plastic microbeads have been criticized for polluting rivers and oceans, thus is something I have been avoiding. 
Knowing that this scrub is purely plant-based and free of harmful chemicals makes it a more responsible and sustainable choice in my beauty journey. 
Experience the magic of the Shiseido Waso Soft + Cushy Polisher from Hermo today! 
SHOP HERE