After years of practicing double cleansing method especially in my evening skincare routine where I would be using cleansing water, milk, cream, balm, or my favourite, cleansing oil to be followed up with water-based cleanser like cleansing foam, I realised at some point that it is very much convenient to simply use makeup wipes I'd say for daily light makeup at the very least.
I use makeup wipes to remove my cushion foundation or sunscreens for my midday routine or to fix my makeup after several hours at events or to remove makeup swatches as I mix and match them with my outfit of the day. These days, I'm using this makeup wipe that is supposedly for those with sensitive skin from a western brand, Beauty Formulas which is perfect for my currently sensitised skin.
What's Good About This Makeup Wipe?
The cleansing wipe gently cleanses, tones and moisturises while removing traces of makeup in a single step.
How to Use: Wipe off your base makeup first and then your point makeup so gently wipe off the eye area.
Capacity: 30 wipes (about 1 month of daily use)
Water, Cetearyl Isononanoate, Glycerin, Ceteareth-20, Cetearyl Alcohol, Glyceryl Stearate, Sodium Citrate, Disodium EDTA, Cetyl Palmitate, Ceteareth-12, Citric Acid, Phenoxyethanol, Benzalkonium Chloride, 2-Bromo-2-Nitropropane-1,3-Diol
The makeup wipes come in regular white opaque plastic packet as shown above. There's product description printed on the lid sticker on top of the packet in English for your convenience.
The product expiration date is printed on the Distributor sticker in the format of MM/YYYY (Month/Year). Note that this makeup wipe is to be used up within 6 months as indicated at the bottom part of the packet.
The wipe can be pulled out from hole at the top of the packet and just remember to place the sticker lid properly so the remaining tissues inside will not be dried out.
As you can see in the above photo, the wipe is quite big enough to wipe out my face and neck area. It is thick enough and doesn't rip out even when I drag it across my neck area.
These days, I have only been wearing sunscreens; tone-up sunscreens, mineral sunscreens. physical sunscreens and of course, cushion-type sunscreen as shown above along with cushion foundations. There isn't much of point makeup going on as I have been wearing face masks for at least 8 hours a day during the weekdays so I only need to wear a little bit of powder on top plus brow makeup and I'm basically good with just that.
A single makeup wipe can be used to remove the makeup for my whole facial area and I usually wipe my face at least 3 times using different parts of a single wipe to ensure everything got removed.
The tissue has indeed fully removed my cushion foundation and sunscreens without irritating my sensitised facial area. Every single tissue felt nice and gentle on skin as I gently wipe my facial area.  As with double cleanse method, I always follow up this cleansing step with a water-based cleanser afterwards or use a hydrating no-rinse micellar water instead on nights I'm too exhausted to do a full skincare routine.
There is a subtle scent to this but as I'm fond of the smell; at some point I've referred to it as Beauty Formula scent, it doesn't bother me at all.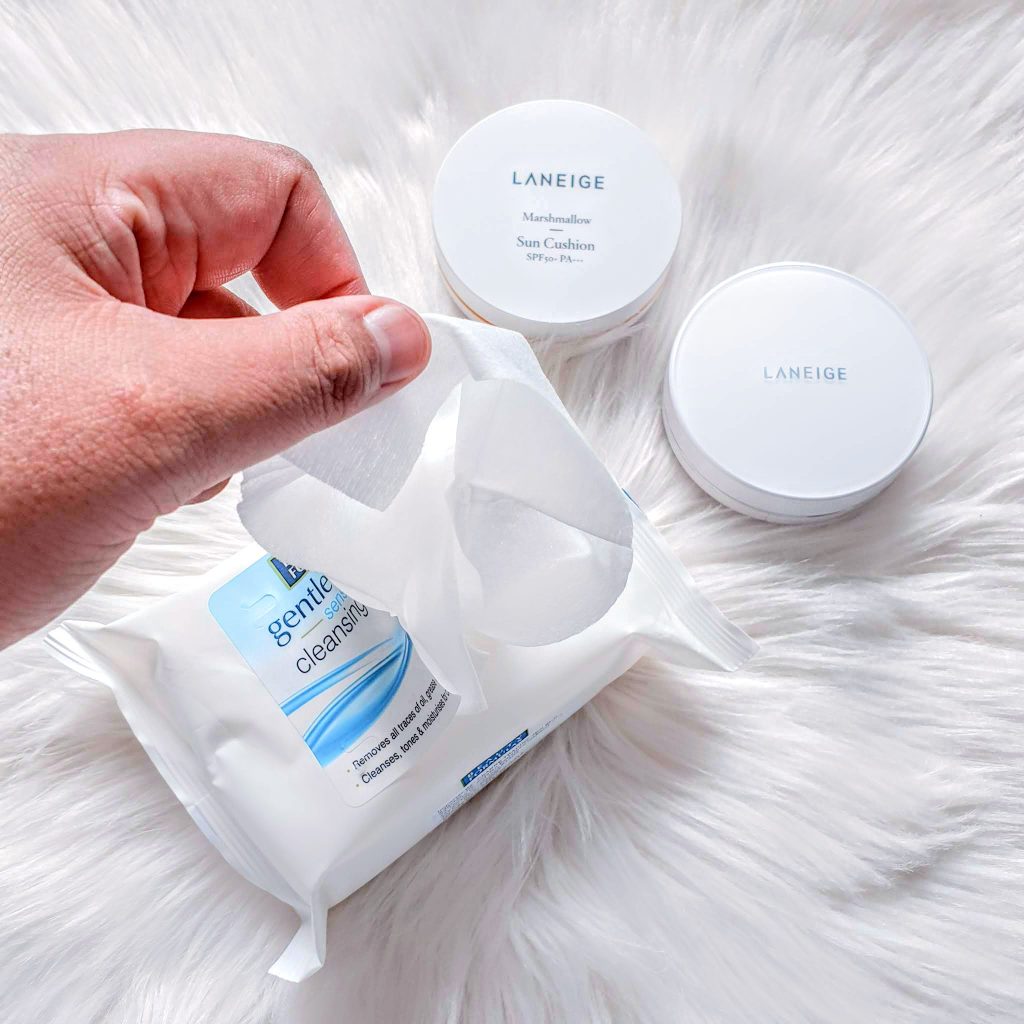 Overall, I give this product 4/5. It's working well, doesn't irritate and quite convenient to carry around. I usually pack this in my makeup bag whenever I'm travelling domestically and I even placed one packet in my office drawer for midday skincare routine.
Whenever I find the cleansing power is a little bit lacking than what I'm expecting or needing especially when I have to remove full makeup after filming my Instagram Stories or IGTV, I usually add a little bit of cleansing water onto the tissue to further wipe off that excess black eyeliners and mascara along my undereye area and then proceed with using the gentle exfoliating face cleanser to complete my double cleanse.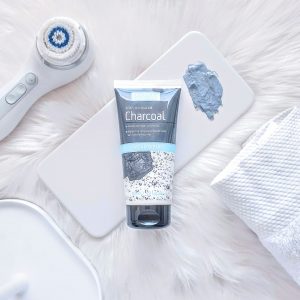 Cleanser
Exfoliation is one of the most important part of my skincare routine especially now that I'm in my 30s and as we all are aware,
Read More »