I'm always hunting for a good lip balm. I've tried a ton of lip balms and lip treatments but among those lip treatments I've tried, this lip balm is always my choice. Let's get into it!
What it is:
Relieves dry, dull and cracked lips, while locking in moisture to help them heal
– Instantly softens and soothes dry lips
– Locks in moisture to help lips recover from discomfort
– Made with pure Vaseline® petroleum jelly and rich cocoa butter
Amount of product:
7g
How to use:
Apply right amount gently on rough lips, reapply for nutrition texture.
Product packaging:
First of all, the packaging is great for travel. The plastic packaging is sturdy but the lid cannot close properly. I am not sure if this happens to everyone but mine is like this.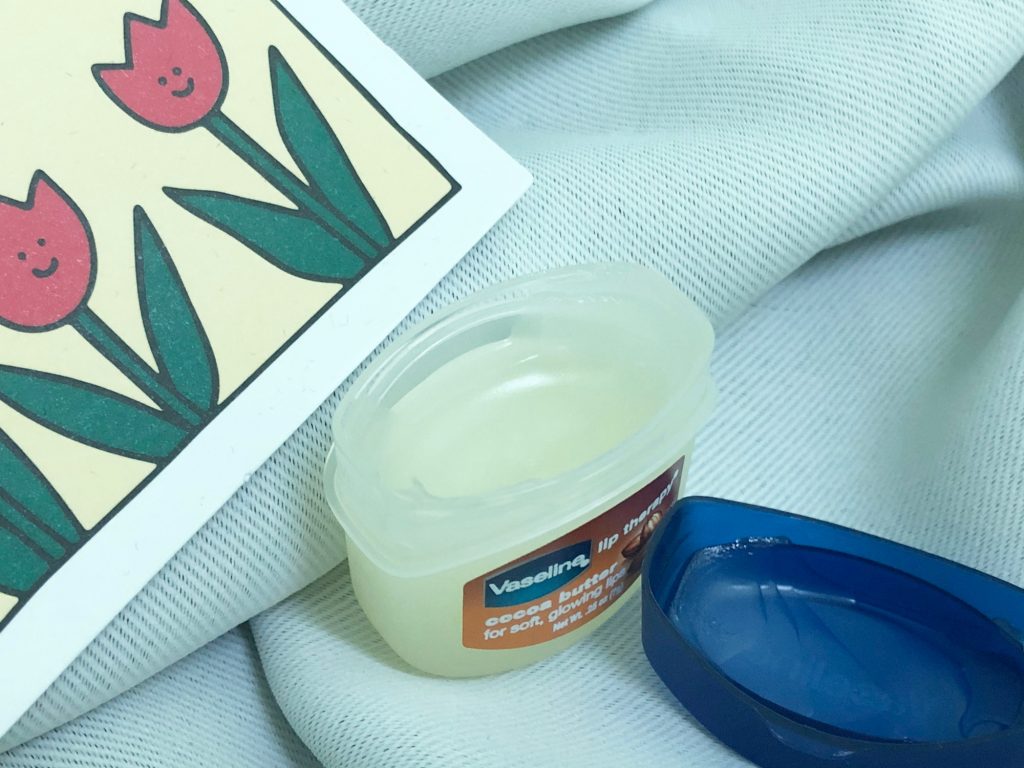 Colour/ pigmentation and texture:
These lip balms from Vaseline come in another flavor too if you don't like this variant. They have a colourless (cocoa butter) and red color (Rosy) which has a bit of red tint. I love the texture of these lip balms. They are highly moisturizing and leaves lasting hydration even after the product has been absorbed. Overall two thumbs up and highly recommend this lip balm. That is when you know you got a good lip balm.
The fragrance:
I love the cocoa butter scent because the original scent just didn't match to me, knowing that the color is the same as the original. I don't think there's a huge difference between this or the original formula as a lip balm. As I have used both, they have the same effect and texture. All in all, I like how convenient the size is and the scent of this one. Thumbs up again!
Pros:
– Super hydrating
– Long-lasting moisture
– Mini size is great for travel
– Nice scent
Cons:
– Nothing
Rating: 4.5/5
You can get yours here!
BUY HERE