WHAT YOU NEED TO KNOW
Acne does not only appear on our faces, but they also can be found all over our body. Have you ever experience back acne? Back acne a.k.a backne is a normal thing to happen. It may be caused by poor hygiene, diet and products. Backne mostly consist of papule type of acne. It is not that painful but it is sometimes annoying to feel a bumpy texture on your back.
I developed backne few weeks ago. I suspected my body wash is the culprit. I realised that I can't use moisturizing body wash as it will trigger my backne.
I came across Nivea Deep Cleansing Shower Clay Fresh. I read some reviews that this shower cream helps to reduce their backne. Besides, clay is well known as an ingredient that able to 'suck up' sebum and dirt from skin. Clay is one of remedy that can treat acne caused by congested pores.
It comes in 3 fresh fragrances, inspired by nature. I choose the ginger and basil variant.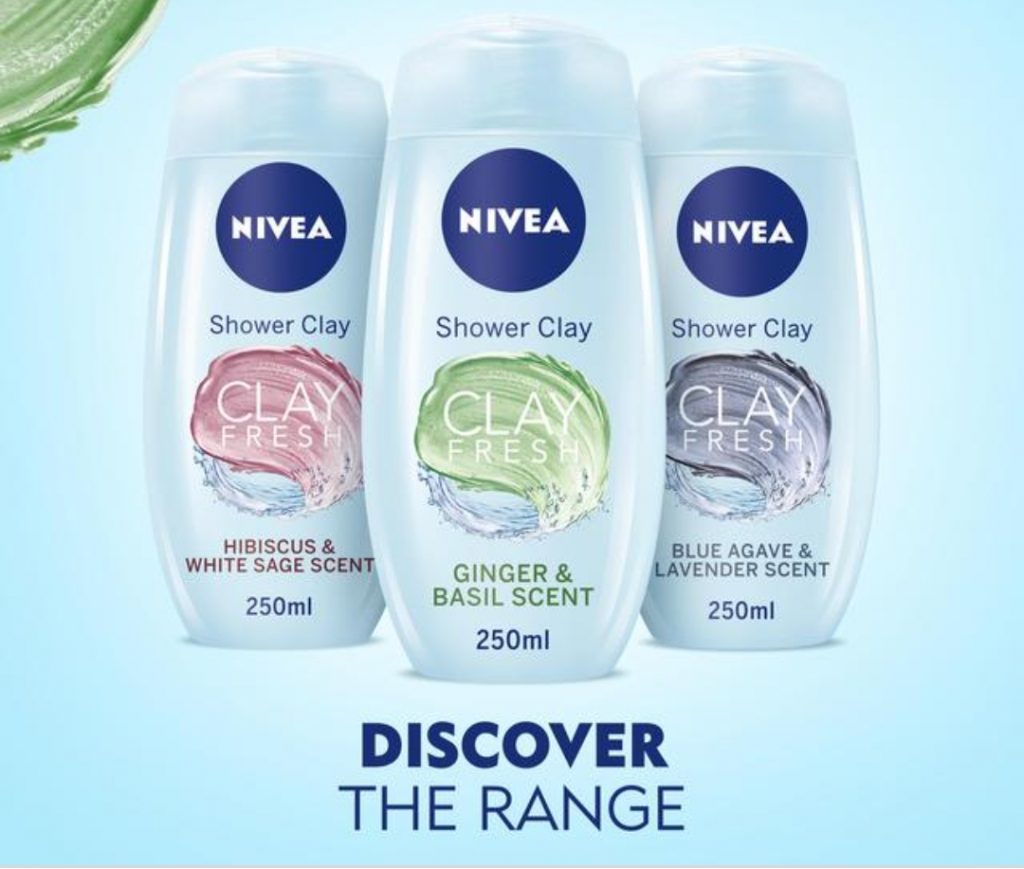 Discover the power of natural kaolin clay in the shower, for the perfect combination of freshness and care. The non-drying formula provides a deep but gentle cleanse in the shower, leaving your skin feeling pure and noticeably velvety-soft, whilst its crisp and fresh Ginger & Basil scent indulges your senses.

Suitable for everyday use
pH skin-balanced
Skin compatibility dermatogically approved

HERMO
PACKAGING
It contain 250ml of product in this squeezable tube. I prefer a pump bottle but this type of packaging will be handy when travelling.
TEXTURE
The texture is creamy and sometimes a bit gooey. It has pale light green in color.
SCENT
Oh, I love the scent so much. It has a unique scent to me, so refreshing and calming but I only noticed the ginger scent and I didn't really know what basil smell is like.
The Ginger & Basil fragrance is reminiscent of a stroll through the herb garden: aromatic coriander meets bergamot, lime and ginger. Basil, fig leaves, tomato leaves and mint complement the ensemble perfectly. Sandalwood and musk provide the finishing touch with comforting and gentle notes.
INGREDIENTS
Aqua, Sodium Laureth Sulfate, Cocamidopropyl Betaine, Kaolin, Acrylates Copolymer, PEG-7 Glyceryl Cocoate, Glycerin, Citric Acid, Sodium Chloride, PEG-40 Hydrogenated Castor Oil, Trisodium EDTA, Sodium Hydroxide, Sodium Lauryl Sulfate, PEG-200 Hydrogenated Glyceryl Palmate, Sodium Sulfate, Sodium Benzoate, Linalool, Limonene, Geraniol, BHT, Parfum, CI 10316, CI 61570, CI 16035, CI 42090
There are 2 types of clay; bentonite and kaolin. This product uses kaolin clay.
PERFORMANCE
Firstly I found this shower cream so interesting. I used to incorporate clay mask in my skincare but I never experienced clay in body care before. As I said, the texture is a bit gooey when spread and a bit harder to lather compared to other shower creams.
So what I did was, I spread it on both of my palm and lather up on my back first and then continue with the rest of my body. This shower did not produce a rich lather.
I saw positive result less than a week. I think my backne is not that serious so I can achieve faster result. My backne lessened a lot and I am loving this shower cream and looking forward to purchase the other 2 fragrances.
SHOP HERE