Not many of us know the importance of brushing our teeth and keep it healthy. And how many of us really go for a monthly check up on our teeth. I hate going to the dentist and it just freaks me out. I only go for scaling probably once in a few months to remove plaque and clean up the area where we normally unable to reach by using a normal toothbrush. 
Toothpaste play an important role in oral care, it not only helps to freshen our breath but to prevent cavities as well. As mentioned before in my other review post, I'm a loyal fan of Darlie toothpaste since I was really young until now my whole family still using it. On and off we will be switching to another brands like Colgate or Sensodyne. But our trusted brand still goes to Darlie.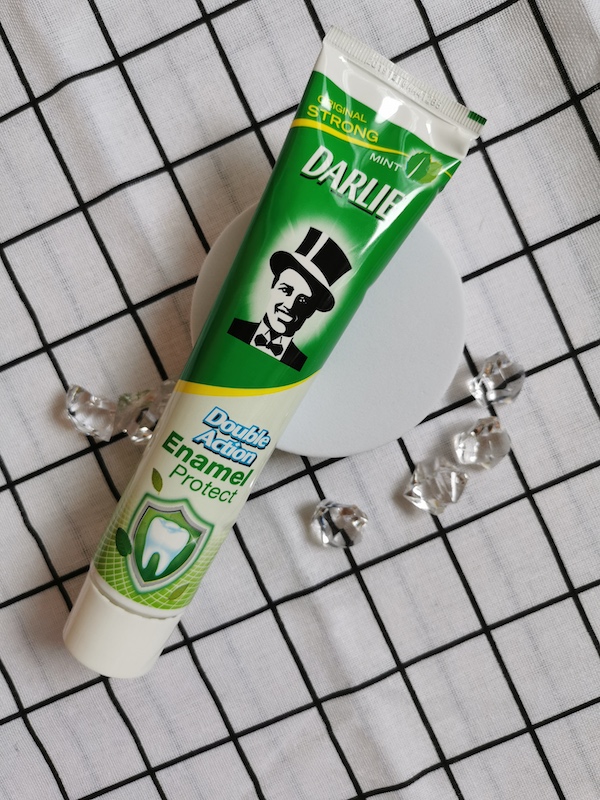 Darlie's toothpaste claims that it was clinically proven to reduce calcium loss in teeth and help build up enamel strength. It contains 45% more enamel strengthening ingredient that help build-up enamel and defend against calcium loss in teeth. When you realize there's a cracking or discoloration on your teeth, you should take note on it as it might be probably the early sign of calcium loss. When your teeth losses its calcium, your teeth tend to crack easily. The benefits of this toothpaste are:
Strengthens tooth enamel, your smile's first line of defence
Protects teeth by reducing decalcification
Added fluoride to strengthen teeth and prevent cavities
Contains a superfine cleaning agent that cleans teeth thoroughly
Enriched with natural spearmint & peppermint essence
Keeps your breath minty fresh with our original Strong Mint flavour
How to use:
DO NOT SWALLOW. RINSE AND SPIT OUT AFTER USE. BRUSH YOUR TEETH AT LEAST TWICE A DAY. CONTROL SUGAR INTAKE. VISIT YOUR DENTIST AT LEAST ONCE A YEAR.
My Opinion:
I wasn't really sure what is the differences between this toothpaste and their classic one Darlie Double Action Toothpaste. To be honest both taste almost the same and I cant really tell the difference in term of spearmint scent. I think the only differences is this was way more stronger in mint taste. Other than that nothing much. Some might feel a burning or numbing sensation, as it contains triclosan, which some people dislike it. I don't think this one comes with a smaller tube. So far I have seen only their large tube which is 200g in the market. Obviously not a travel friendly size, but if you are using it as a household, this is super worth it and able lasts for quite some time. I don't recommend this toothpaste to use on children as it was way too spicy for kids to handle.
Full ingredients:
Dicalcium Phosphate Dihydrate, Water, Sorbitol, Glycerin, Dicalcium Phosphate, Sodium Lauryl Sulphate, Flavour, Carrageenan, Sodium Lauroyl Sarcosinate, Sodium Monofluorophosphate, Tetrasodium Pyrophosphate, Sodium Saccharin
Please refer to the ingredients list on the product packaging for the most accurate list of ingredients.