Hello everyone! Anyone having clogged-prone skin like me? My skin is easily clogged and I have to use gentle exfoliating toner every single day to keep my pores clear. Let me share with you my most favorite gentle exfoliating toner.
First, let me share a short story about the brand. Mamonde name indicating MA (my) + MONDE (world) a brand that conveys the values of confident women in pursuit of a world of their own. This brand inspired by flowers goodness for skin.
Claims
Exfoliating toner that refresh and hydrate skin. Get rid dead skin cells that not needed by our skin and waste that clogged our pores resulting skin smoother and more hydrated.
Star Ingredients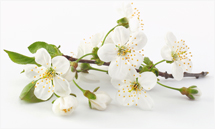 💦 Apricot enzymes – Increase skin turnover process.
💦 Plum Blossom – Refresh and hydrate skin.
💦 Mild AHA (sodium lactatate dan lactic acid) – gently exfoliate skin from dead skin cells and clear up waste
Full Ingredients
Purified Water, Ethanol, Glycerin, PPG-13-Decyltetradeceth-24, Sodium Lactate, Lactic Acid, Ethylhexylglycerin, Butylene Glycol, Fragrance, Prunus Mume Fruit Extract (Plum Extract), Sucrose, Prunus Mume Flower Extract (Plum Extract), Trehalose, Propanediol, Lactobacillus Ferment Lysate, Rosa Canina Fruit Extract, Tocopherol (Vitamin E), Phenoxyethanol, Indole Acetic Acid
Product Features
2-step peeling system using apricot enzymes
💦 STEP 1
The formula containing plum blossom/apricot components soaks up dead skin cells to easily remove the dead skin cells.
💦 STEP 1
Through a stabilized enzyme-polymer absorption technique, bio-enzymes stay active and weaken the bonds between dead skin cells and also help process skin turn-over smoothly to remove dead skin cells.
Volume
250ml
Texture
Clear watery runny toner. It is so lightweight and easily absorb without any tackiness.
Scents
Soft flowery scents that not overpower. Smells so good for me. 
Packaging
Blue turquoise frosted cylinder bottle with minimal design but pretty. 
How to use
In the morning and evening, after cleansing, apply the content on a cotton pad and gently wipe the face using the cotton pad, moving from inside to outside. Tap on the residue to absorb.
Extra info
Free of animal ingredients, mineral oil, synthetic pigment, triethanolamine.
Results on me?
Firstly, there are no negative reaction on my skin. No irritation, no stinging sensation, no purging and no break out. Very gentle on my skin. My pores feel clearer and smoother. Every time I use it with cotton pad, I feel so satisfied on how it cleans up the residue left after cleansing and I feel it help the next product absorb better. This toner cleans my face but still hydrated. This toner doesn't dry out my skin. Skin feel fresh and healthy.
I use this toner every single day since it is gentle enough for my skin. I seriously love the results. Sensitive skin may need to use this sparingly. Follow your skin needs and suitability. Overall, this been my holy grail since 2018 and still love it until now.
Rate
5/5 ⭐⭐⭐⭐⭐
Disclaimer: This is my personal review. Reaction to everyone are different as our skin are different. YMMV.
SHOP HERE