I have been eyeing this Laneige Lip Sleeping Mask for the longest time ever! It is such a dreamy colour with their full series of 4 different choices. I been using lip balm almost everyday, not a single day I skipped my lip balm. Due to my previous medication course, I had a very serious chapped and cracked lips. It will bleed so badly if I ever travel to winter country. 
I am always eager to try Laneige Lip Balm but what's hold me back is their pricing and the packaging. But lucky me I received this from my lovely long lost friend from hometown who actually bought it for me as my birthday gift. I prefer the one in pink but this one also not bad! I heard a lot from this brand, Laneige is one of the famous brand in Korea too, their range of skincare is way above average and premium I would say.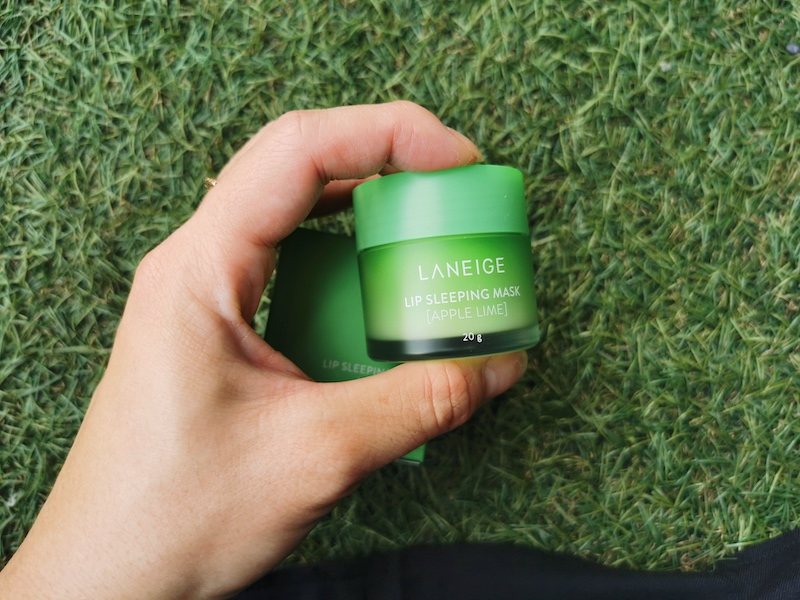 How to use:
STEP 1
BEFORE GOING TO BED AT NIGHT, APPLY AN ADEQUATE AMOUNT ON THE LIPS USING THE BUILT-IN SPATULA.
※ EFFECTS: MELTS OUT STUBBORN DEAD SKIN CELLS FROM THE LIPS OVERNIGHT, PROVIDES ABUNDANT MOISTURE TO THE LIPS.
STEP 2
THE NEXT MORNING, GENTLY WIPE THE LIPS CLEAN WITH TISSUE OR COTTON PAD.
※ EFFECTS: MAKES THE LIPS FEEL SMOOTH AND ELASTIC.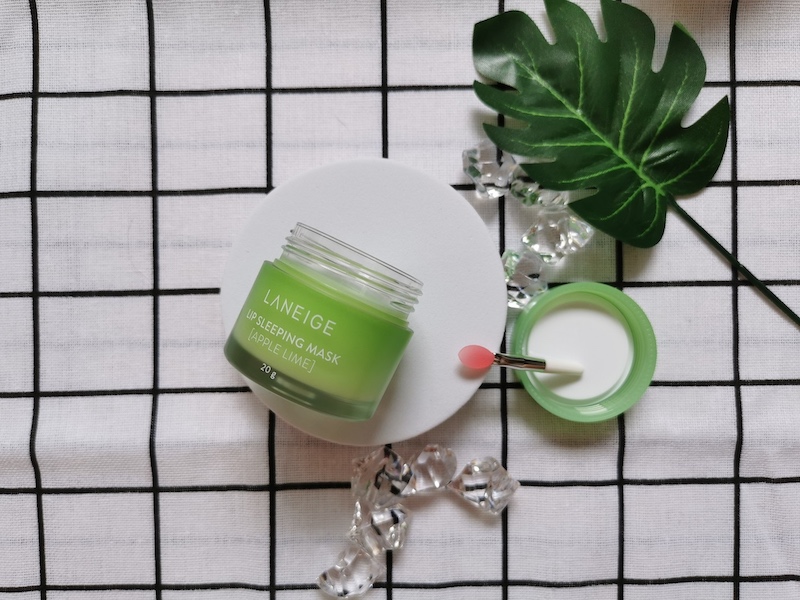 My opinion:
I simply love it because it goes on colorless, and the texture is more like a silky balm instead of thick creamy texture. I really hate it when there's a thick layer of coating sitting on my lips. As if I drank a whole bottle of oil. Normally lip balms will be the last step after I completed all my skin care routine before jump into my bed. This Laneige sleeping mask comes with a cute little transparent applicator, which is a very good idea. All you need to do is wash it every single time you used it or wipe clean with you face tissue. But a clean finger will work too, but somehow I still prefer using the applicator for hygiene purposes. When it comes to the scent, it smells exactly like apple and citrus lime. It's not that kind of sickening sweet that will make you feel like puking. Overall, it was acceptable for me.
I would put a generous amount of balm on my lips to ensure that I don't wake with chapped lips, when I wake up in the morning, there is still some product left on my lips. But I'll just wipe it off during my shower. I could feel my lips is so soft and smooth after that. Not sure is it due to physiology, but when I use the Laneige Lip Sleeping Mask, my lips feel like they're holding up the rich moisture and the moisturizing effect lasts for several more hours throughout the morning. Definitely highly recommended if you face the same issue like me.
Full ingredients:
Diisostearyl Malate, Hydrogenated Polyisobutene, Phytosteryl/Isostearyl/Cetyl/Stearyl/Behenyl Dimer Dilinoleate, Hydrogenated C6-14 Olefin Polymers, Polybutene Microcrystalline Wax, Shea Butter, Synthetic Wax, Candelilla Wax, Sucrose Tetrastearate Triacetate, Hydrogenated Butylene/Ethylene/Styrene Copolymer, Ethylene/Propylene/Styrene Copolymer, Mica, Aromatics, Astrocaryum murumuru Seed Butter, Dimethicone, Titanium Dioxide (CI 77891), Polyglyceryl-2 Diisostearate, Dehydroacetic Acid, Methicone, Carnauba Wax, Silica, Polyglyceryl-2 Triisostearate, CI 47005, Water, Polyhydroxystearic Acid, CI 42090, Potassium Alginate, Propanediol, Glycerin, Alcohol, Lycium Fruit Extract, Cranberry Fruit Extract, Strawberry Fruit Extract, Raspberry Fruit Extract, Sapindus mukurossi Fruit Extract, Blueberry Fruit Extract, Rubus chamaemorus Seed Extract, Coffee Extract, Chenopodium quinoa Seed Extract, Magnesium Sulfate, Calcium Chloride, Sodium Hyaluronate, Beta-Glucan, Manganese Sulfate, Zinc Sulfate, Ascorbyl Glucoside
*Results from the use of beauty product above may vary depending upon the individual and will depend on multiple factors, including your age, gender, skin type and condition, use of other products used, health history, lifestyle, diet and others
Shop Here: