Celimax is the brand that first introduced noni to my skin. It is a Korean brand with a great noni formulation that focuses on real results and findings so before coming out with a product, they carried out numerous studies and interviews and clinical researches to achieve the best results. After trying their ampoule, I am so intrigued to try every noni products they have. But before that, here are some facts about noni (mengkudu in Bahasa).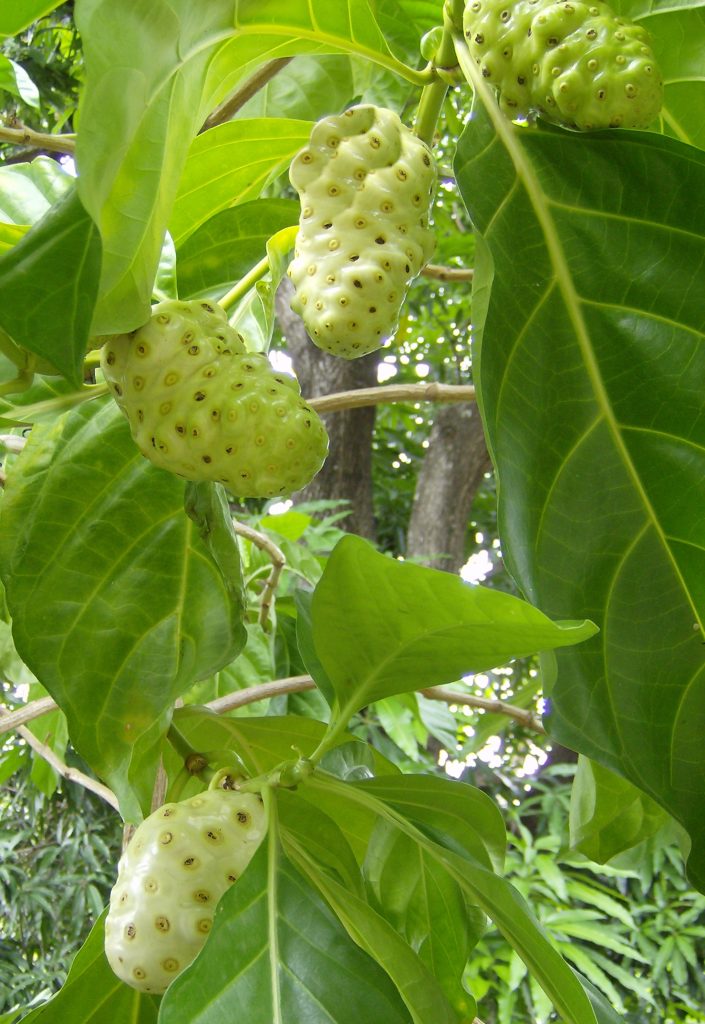 (pictures credit: palmverde and wikipedia)
Noni's scientific name is Morinda Citrifolia. In our culture, it was firstly consumed as superfood and in beverages (my father used to drink Kopi Mengkudu 3-in-1 when I was in high school) before I found it as an ingredient in KBeauty products. According to epicuren.com :
Noni is a superfruit that comes from the Noni tree, native to the tropical plains of Polynesia, Tahiti, Fiji, and Hawaii. The Noni fruit has been cherished for more than 2,000 years for its ability to cure a variety of ailments in the body.  As the Noni fruit ripens, it turns a yellowish-white color and emits a very distinct scent.

Used traditionally as a natural skin healing aid, the superior antioxidants and vitamins found in Noni assist with delivering instant relief to inflamed skin conditions such as eczema, psoriasis and other irritated skin concerns. Other than that, noni is also great for:

Collagen repair
Fighting breakout and acne
Hydrating
Sun burn relief
𝗜𝗻𝗴𝗿𝗲𝗱𝗶𝗲𝗻𝘁𝘀
Morinda Citrifolia Fruit Extract (81.67%), Butylene Glycol, Water, 1,2-Hexanediol, Hydroxyethyl Urea, Citrus Reticulata (Tangerine) Peel Extract (300ppm), Hydrolyzed Hyaluronic Acid (20ppm), Copper Tripeptide-1 (2.5ppm), Morinda Citrifolia Seed Oil (0.1ppm), Sodium Hyaluronate, Melia Azadirachta Leaf Extract, Melia Azadirachta Flower Extract, Theobroma Cacao (Cocoa) Extract, Rosmarinus Officinalis (Rosemary) Leaf Oil, Ceramide NP, Olea Europaea (Olive) Fruit Oil, Butyrospermum Parkii (Shea) Butter, Squalane, Phytosphingosine, Polyglutamic Acid, Cholesterol, Diethoxyethyl Succinate, Coconut Acid, Polyquaternium-51, Proline, Caprylic/Capric Triglyceride, Glycerin, Dipotassium Glycyrrhizate, Adenosine, Dextrin, Hydrogenated Lecithin, Disodium EDTA, Chlorphenesin
This mist is made of 81.67% Noni Extract, now how about that! What I love about Celimax Noni Line is how noni extract is always the first ingredient on the list so I know it's not only the name, it really is packed with noni. Just like the ampoule, this mist also contains noni seed oil to boost skin's moisture and nourishment. This mist also has anti-acne ingredient which is Phytosphingosine, antioxidants which are Copper Tripeptide-1 (2.5Ppm), Rosmarinus Officinalis (Rosemary) Leaf Oil, and Olea Europaea (Olive) Fruit Oil, and hydrating ingredients which are sodium hyaluronate, glycerin, and hydrolysed hyaluronic acid. This mist is free from alcohol, sulfate, paraben, and silicone if any of these is your concern.
Texture and Smell
Since it is made of 81.67% Noni Extract, this is the one of the concentrated mists I have ever tried other than the VT x BTS Born Natural Gel Mist. Texture is not so viscous but as it touches the skin I can feel that it is kind of concentrated. It needs some patting to help it absorb faster but when it sinks into the skin, it leaves no tacky or filmy residue.
(After patting it in)
(Upon spraying)
(After patting it in)
Experience
Packaging is the most important aspect when it comes to facial mists because even the best formulation of ingredients can be hindered from performing efficiently if the nozzle doesn't distribute the mist particles well. So, I am so glad that Celimax thought of this well and even though the mist has quite a concentrated texture than the typical watery mists, it sprays well when pressed and mist comes out finely. It feels like little dew drops on my skin, ahhhh~ The mist particle is ultra fine, not as fine as Laneige Hydro Mist but really close to it.
However, the mist distribution is not as wide which I think is mostly because of the concentrated texture of the mist, containing Noni seed oil and all. So, I solely use this in between my skincare routines. Sometimes to freshen up on days when I have no makeup on as the texture itself doesn't move makeup but it's quite concentrated and I feel that patting necessary. I wish it's more pressurised. Nevertheless, I don't find this point bothering as I have many mists, each with different purpose. I am happy with this one as in between my skincare routines for moisture sandwich technique (spraying mists in between skincare steps; as if "sandwiching' them).
Upon spraying, there is no immediate surge of hydration like we get from the typical watery mists. Instead, it takes some time to sink in properly and when it does, I can feel how intensely hydrated and moisturised my skin is from deep within. Skin feels chok chok and I like that the moisture lasts long. I also love to pair this with Dr Jart+ Peptidin Serum since that one contains alcohol as 5th ingredient.
I love its longlasting moisturising performance and the anti-aging properties of the ingredients so this one is definitely a keeper. It's like using a "lighter" version of the Noni Ampoule, really.
My rate: 5/5 nothing but love for this
Would I repurchase this mist? Already did!
SHOP HERE
Celimax The Real Noni Energy Ampule Mist