I'd say the type of makeup product that have  gone unused for most of this year would be base makeup like foundations, blushes and bronzers as only the upper part of my facial area is being exposed hence I've only been hitting pans on eyeshadow palettes and running out of eyeliners and mascaras. Still, that doesn't stop me from trying new product releases as makeup brands actually respond to the needs of beauty enthusiasts for long-wearing makeup products like matte foundations, liquid lipsticks, etc. to allow minimum transfer onto the face masks.
But instead of looking for new primers to cater my needs, I was just sticking to finding different type of sunscreens that work well underneath base makeup so I've discovered this EX UV Protector Facial Gel by Japanese brand Allie by Kanebo while I was trying its other sisters.
What I love about this Sunscreen?
Basically, it's water-resistant sunscreen with gel texture that gives me a slightly tacky finish which is great for makeup base like zero-to-low SPF-containing foundations to adhere well onto my facial area. This product claims to be friction-proof too so I won't be worrying about accidentally rubbing my face and neck.
How to Use:
Apply an adequate amount on the face and neck at the final step of skincare.
Apply generously 15 minutes before sun exposure (or makeup).
Capacity: 25g (mini) – About 2 to 3 months of daily applications.
Water, Zinc Oxide, Alcohol, Ethylhexyl Methoxycinnamate, Glycerin, Diisopropyl Sebacate, Ethylhexyl Triazone, Butylene Glycol, Dipropylene Glycol, Dimethicone, Bis-Ethylhexyloxyphenol Methoxyphenyl Triazine, Behenyl Alcohol, Sodium Acrylate / Sodium Acryloyldimethyl Taurate Copolymer, Cetearyl Alcohol, Isononyl Isononanoate, Isohexadecane, Hydrogenated Lecithin, Triethoxycaprylylsilane, Methicone, Polysorbate-80, C30-45 Alkyl Methicone, Polysilicone-9, Xanthan Gum, C30-45 Olefin, Disodium EDTA, BHT, Sodium Hyaluronate, Hydrolyzed Collagen,  Acrylates / Polytrimethylsiloxymethacrylate Coplymer, Phenoxyethanol, Chlorphenesin.
The sunscreen comes in a plastic packet  like that with Japanese wordings all over it but not to worry because there is ample product information printed on a label at the back of the packet in English. This product is available in mini size of 25g which is great for people like me who love trying and testing different sunscreens prior buying their full-sizes.
The Manufacturing Date is printed on a a sticker at the lower part of the back in DD Mon YYYY (Day/Month/Year) format on the official distributor; Kanebo Cosmetics Malaysia Sdn Bhd sticker.
As shown above, the sunscreen comes with a simple screw cap with a small tube-end for easy product dispense and there's whole (I'm assuming) product descriptions printed at the back of the tube although in Japanese. While this product has similar tube of packaging to the rest of the sunscreens from the same brand, I noticed that the cap has smooth finish unlike the EX UV Protector Gel sister.
If you look closely at the top of the tube, there is the product Batch Code of N0000239 embossed which translates to 23 of January, 2019 via Cosmetic Batch Code around the Internet which is exactly what has been stated on the official distributor sticker above.
The sunscreen comes in that almost opaque white and gel-like but creamier than the EX UV Protector Gel sister but once spread even, there is a bit of white cast visible on skin thanks to the physical sunscreen agent; Zinc Oxide.
The texture is lightweight so it is easy to spread on skin whether you're using fingers or air puff like me. I would say that the scent is quite strong but that doesn't bother me at all.
The finishing is looking a bit dewy as it's indeed feels slightly tacky but it's the kind of finish that I would prefer for my foundations to glide on easily and allows my foundation to adhere nicely on my facial area.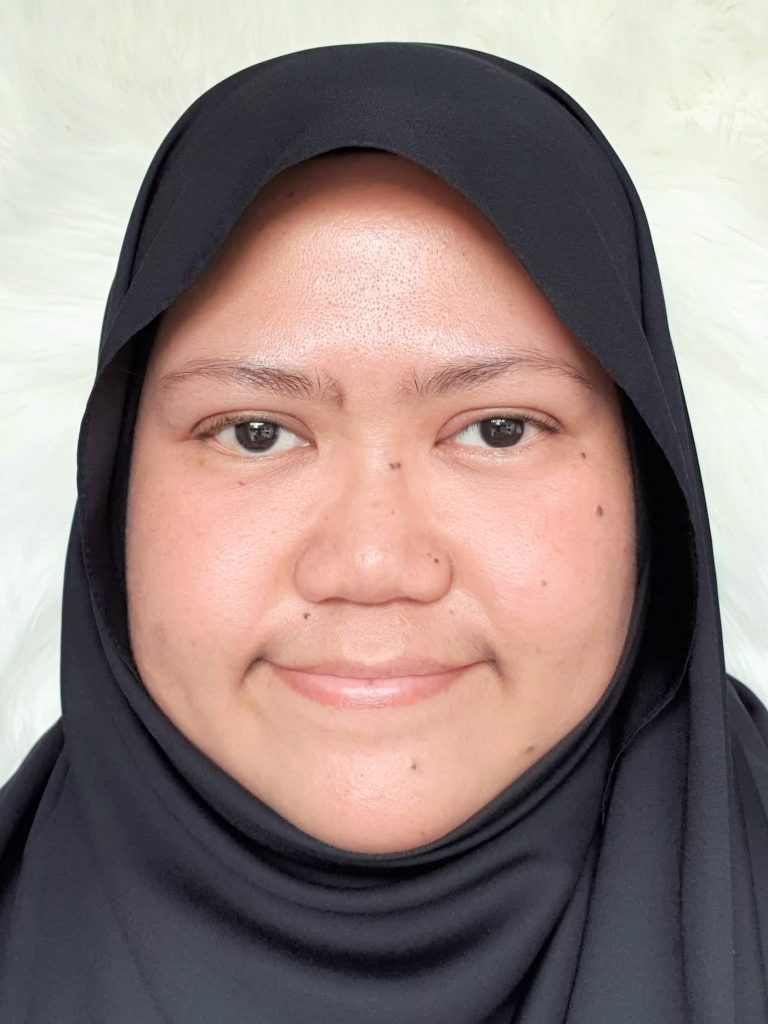 Now, when it comes to the amount of sunscreen, there's no exact rule of measurement of how much you're going to need for your whole face but for easy reference, you can use your fingers and squeeze the tube along; 2 fingers for face and add 1 finger for neck area but if you're wearing hijab like me then do apply some to the back of your hands or other exposed skin area.
As you can see in the above photo, that's the finished look with the sunscreen and I've used 2 fingers and there's the noticeable white cast on my medium skin tone once powdered down with loose translucent powder. I've tried applying this sunscreen underneath my matte foundations before and quite liking it as it doesn't affect much of the overall look or finish of the foundation itself.
Overall, I love having this in my skincare routine prior my daily makeup application especially when I was just wearing my cushion foundations or powder foundations.
If you have oily skin then you probably can stick to the EX UV Protector Gel sister from the same brand as both of these sunscreens can be worn under base makeup but if you're leaning towards drier skin or having dehydrated skin like me then definitely give this Japanese sunscreen a try. I'd be to sure to to repurchase this in jumbo size of 60g once I'm finished with this mini size.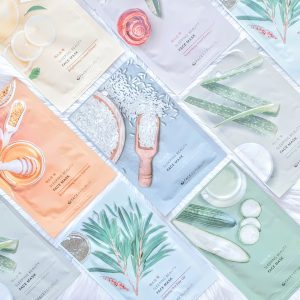 Review
If you're following me on social media like Instagram then you probably noticed that I am such a #sheetmaskjunkie and I do at least use
Read More »