While struggling with my work-from-home schedule (believe me, it was hard thanks no thanks to ample of distractions), I've tried to simplify my morning skincare routine by using cleansing water as the first step of the routine. 
I was introduced to the #preptrio by South Korean brand Face Republic; 3-step skincare line from the brand that's designed to cater those who need minimal routine and the first step would be this Mild Cleansing Water.
What's to know about this cleansing water?:
Supposedly a gentle cleansing water that helps remove makeup; even waterproof ones without leaving the skin feeling dry or 'tight' afterwards.
Thanks to its mild formulation, it's suitable for daily use and free from alcohol, paraben, benzophenone, chlorphenesin and fragrance.
How to Use:
Pour appropriate amount on cotton pad and gently wipe off your makeup.
No rinse needed.
Capacity: 160ml. About 3 to 4 months of daily use.
Water, Glycerin, Poloxamer 184, Disodium Cocoamphodiacetate, Phenoxyethanol, Caprylyl Glycol, PEG-40 Hydrogenated Castor Oil, Sodium Chloride, Panthenol, Ethylhexylglycerin, Sodium Citrate, Citric Acid, Disodium EDTA, Glycine Soja (Soybean) Seed Extract, Hexylene Glycol, Pentylene Glycol, 1,2- Hexanediol, Butylene Glycol, Octanediol, Tocopherol.
Basically, the product comes in a simple, minimally designed box with sufficient product information printed on the side of it. The cleansing water is housed within that quite small, transparent, rectangular bottle therefore it is easy to monitor the amount of product left in it.
I see Manufacturing Date printed at the bottom of the bottle in the format of EXP YYYMMDD (Year-Month-Day) and do note that Period-After-Opening of this makeup remover is 12 months so do write down the Opening Date somewhere on the packaging for easy reference.
This micellar water doesn't come with pump; just a simple cap with a small hole like that but that's sufficient enough given that the product itself is watery therefore easy to dispense anyway.
I bet most people use cotton pads to use cleansing water so it's easy to remove the makeup, sunscreen, etc and I do that too but I would prefer to use textured cotton pads to also remove dead skin cells as I gently wipe my facial area.
But when I ran out of my textured cotton pads recently and while I was on my way to repurchase a whole box of it, I saw this mesh soft facial towel sold in local Japanese store and I kind of like to use it together with my regular cotton pads that I still have a lot more in my stash. One sheet of the towel can be divided up to 4 pieces and to be used with 4 regular cotton pads. You might be thinking, why not just use the towel on its own? I can but the towel doesn't really holds up the watery cleansing water hence the cotton pads.
To show you how well this product works, I've applied some of my cushion foundations and a sunscreen at the back of my hand in attempt to remove them using this cleansing water.
As you can see in the above photo, I have poured some of the cleansing water onto the pad plus mesh towel and then just wiped everything off my skin.
Now, the watery texture is indeed lightweight and I just love how this doesn't have strong scent unlike most that I've encountered so far.
To me, it's imperative to use proper makeup remover and even if you were simply applying sunscreens with powders on top like I've been mostly doing throughout this year, you would still need to use at least a cleansing water like this to avoid clogged pores and blackheads formed over time.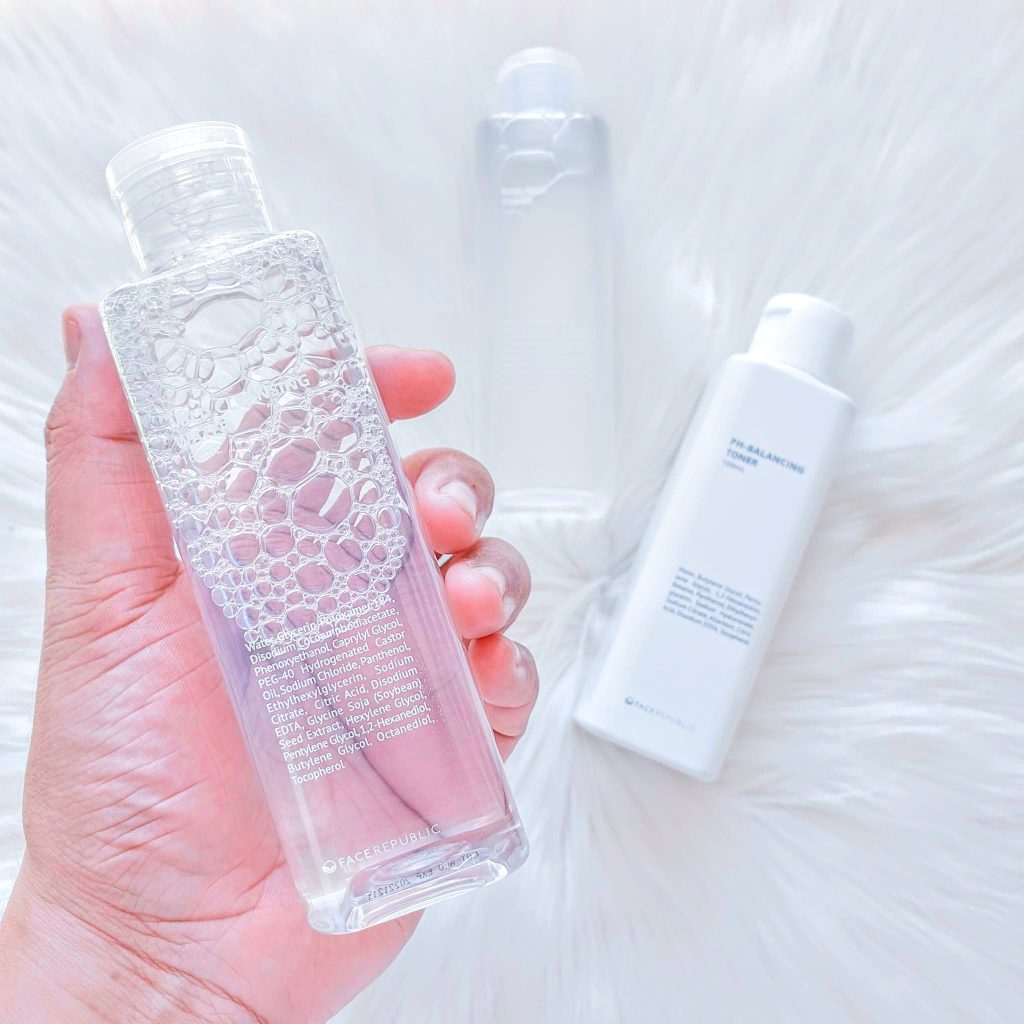 It does work nicely at removing my light makeups and doesn't irritate my overly sensitised skin but as I've mentioned at the beginning of this post, I actually love using this cleansing water as my morning cleanser and simply rinse off prior continuing the rest of my routine.
While oil-based cleansers like cleansing balms and cleansing oils can be quite expensive, you can surely get a much more affordable alternatives like this cleansing water as it still does the job well and that's the most important part in my opinion. You just need to use more product in respond to how much makeup you need to remove.
I also love using this to remove layers of my sunscreens in my midday skincare routine while I'm at the office so I'd decanted some in a small bottle to carry in my skincare bag.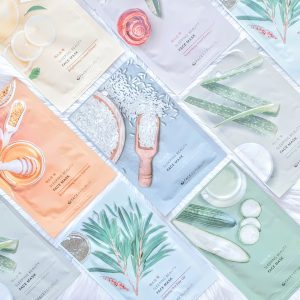 Review
If you're following me on social media like Instagram then you probably noticed that I am such a #sheetmaskjunkie and I do at least use
Read More »