2020 was filled with not only roller-coaster situations especially around the COVID-19 news and updates, I could say the same went with my skin conditions throughout this year (or even the year before) as some days my skin feels oilier than usual while dryness and tautness reigning over my skin on the other days.
I have been working hard on trying to achieve the balance in my skincare routine and of course, my efforts need to be balanced with my sun protection products. With sunscreens practically sealing my morning skincare routine therefore on my driest skin days, I usually go for cream-type sunscreens but these days have been hotter than usual so I was looking for moisturising yet lightweight sunscreen and so I was introduced to this EX UV Protector Perfect by Japanese brand Allie by Kanebo by a friend and I'm hooked!
What's to Know about this Sunscreen?
Basically, it's water-resistant sunscreen with lightweight milky texture and this product claims to be friction-proof too so I won't be worrying about accidentally rubbing my face and neck.
How to Use:
Apply an adequate amount on the face and neck at the final step of skincare.
Apply generously 15 minutes before sun exposure (or makeup).
Capacity: 25ml (mini) – About 2 months of daily applications.
Methyl Trimethicone, Zinc Oxide, Water,  Ethylhexyl Methoxycinnamate, Alcohol, Cyclopentasiloxane, Titanium Dioxide, Triethoxycaprylylsilane, Butylene Glycol, Diethylamino Hydroxybenzoyl Hexyl Benzoate, Octyldodecyl Myristate, Polymethylsissesquioxane, PEG Trifluoropropyl Dimethicone Copolymer, Dimethicone, Aluminum Hydroxide, Trifluoropropyl Dimethiconol, Silica, Dimethicone / PEG-10 / 15 Crosspolymer, Nylon-12, Dimethicone / Vinyl Dimethicone Crosspolymer, Dipentaerythrityl Tri-Polyhydroxystearate, BHT, Sodium Hyaluronate, Hydrolyzed Collagen, Tocopherol, Phenoxyethanol.
The sunscreen comes in a plastic packet  like that with Japanese wordings all over it but not to worry because there is ample product information printed on a label at the back of the packet in English. This product is available in mini size of 25ml which is great for people like me who love trying and testing different sunscreens prior buying their full-sizes.
The Manufacturing Date is printed on a a sticker at the lower part of the back in DD Mon YYYY (Day/Month/Year) format on the official distributor; Kanebo Cosmetics Malaysia Sdn Bhd sticker.
As shown above, the sunscreen comes with a simple screw cap with a small tube-end for easy product dispense and there's whole (I'm assuming) product descriptions printed at the back of the tube although in Japanese. Unlike its other sister products from the brand, this product is housed within a sturdy bottle due to its watery texture and I always shake the bottle before using it.
If you look at the bottom of the bottle, there is the product Batch Code of N0003478 embossed which translates to 13 of December, 2018 via Cosmetic Batch Code around the Internet which is exactly to what has been stated on the official distributor sticker above.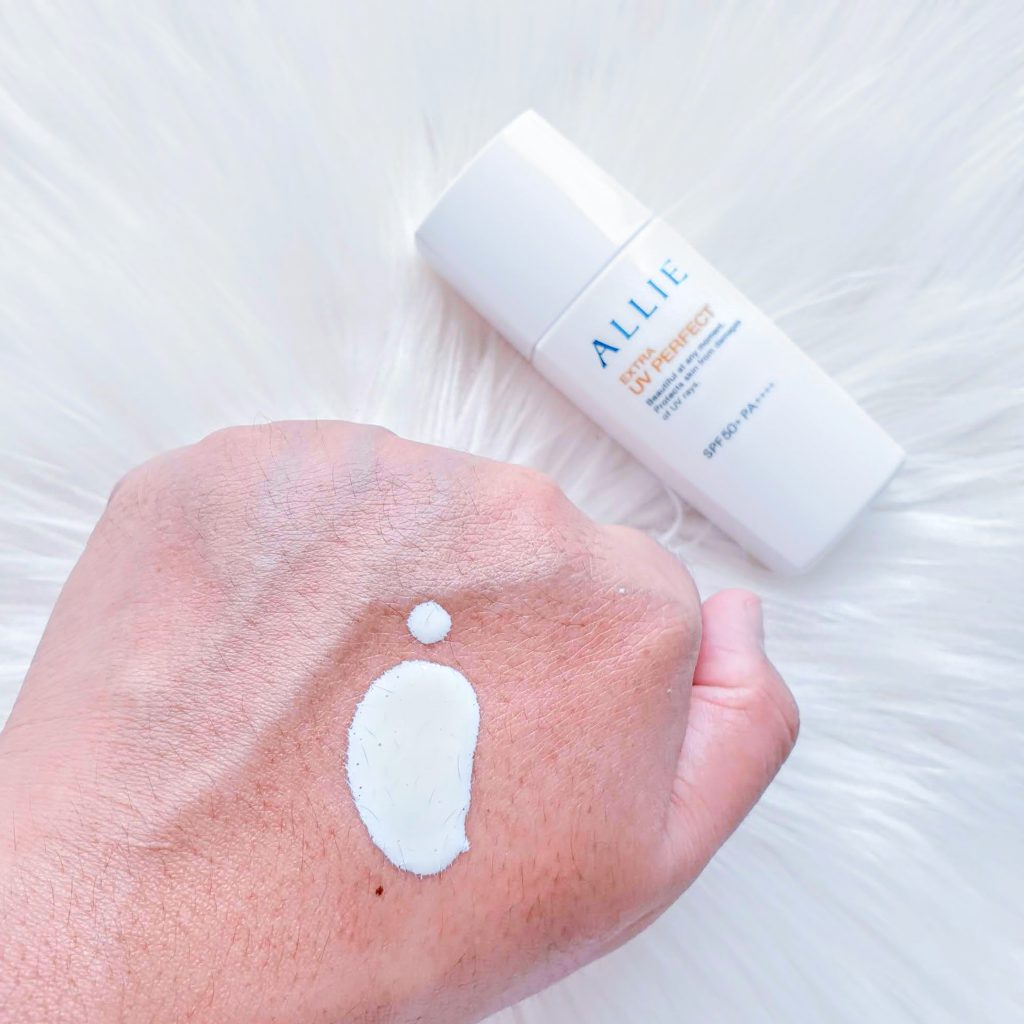 The sunscreen comes in that almost opaque white and runny liquid and once spread even, there is white cast visible on skin thanks to the physical sunscreen agents; Zinc Oxide and Titanium Oxide.
The texture is lightweight so I'd simply use my fingers to apply this sunscreen along my facial area and it's quite easy to blend as well. I would say that the scent is quite strong but that doesn't bother me at all.
The finishing is looking slight dewy with a subtle sheen to it but I totally don't mind that and it does feel nicely hydrating on skin but after half an hour, the finishes dries down to a lovely smooth finish.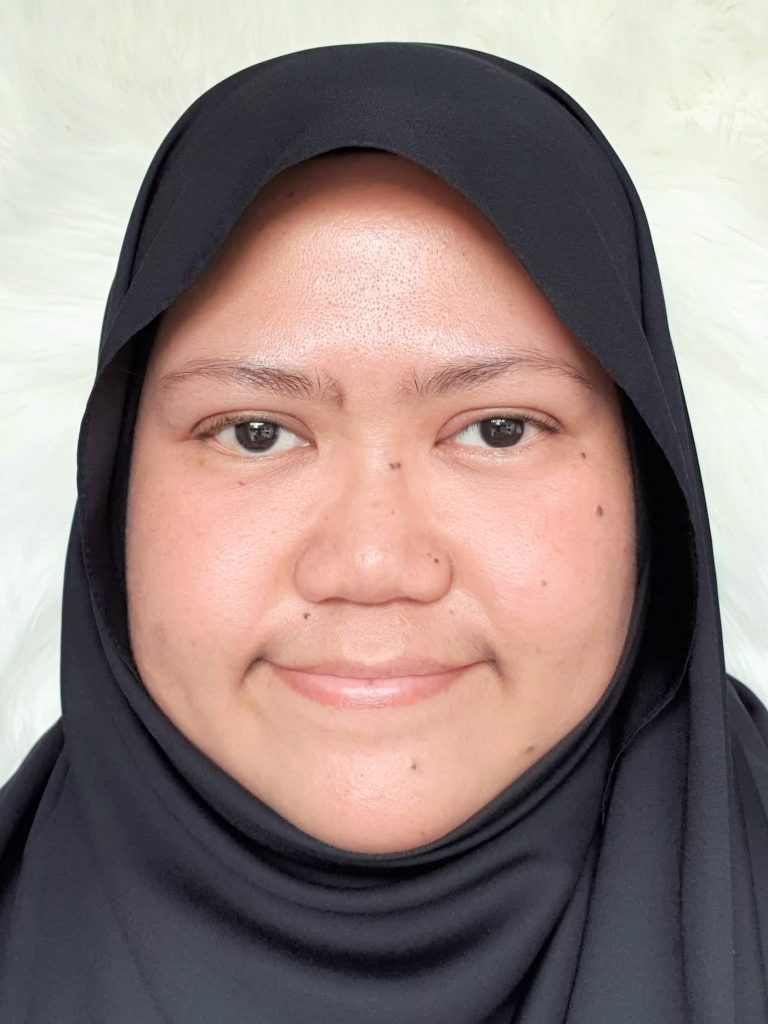 Now, when it comes to the amount of sunscreen, there's no exact rule of measurement of how much you're going to need for your whole face but for easy reference, you can use your fingers and squeeze the tube along; 2 fingers for face and add 1 finger for neck area but if you're wearing hijab like me then do apply some to the back of your hands or other exposed skin area.
As you can see in the above photo, that's the finished look with the sunscreen and loose powder on top. I've used 2 fingers and there's the noticeable white cast on my medium skin tone once powdered down with loose translucent powder so after several use, I decided to use this sunscreen together with a tinted powder foundation for a more a natural look.
Overall, I love having this sunscreen in my daily skincare routine as it's easy to  apply and reapply the sunscreen throughout the day plus it works very well with my currently dehydrated normal to oily skin and I do think this suits those with dry skin too. Also, this sunscreen doesn't further sensitise nor irritate my sensitive facial area which is great because I've been working hard in keeping up with soothing and hydrating skincare products especially in my morning routine.
If you're looking for milky sunscreen that gives a bit of white cast then this Japanese sunscreen definitely worth the try. From the finishes after each application to how comfortable my skin feels all day long and I'd be sure to repurchase the jumbo size in 60ml once I'm done with this mini size.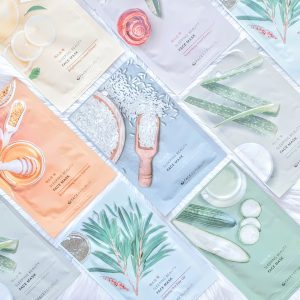 Review
If you're following me on social media like Instagram then you probably noticed that I am such a #sheetmaskjunkie and I do at least use
Read More »