Do you like macaroons? Macarons are dainty cream-filled sandwich cookies and comes in pretty colours and flavours. Banila Co has released their Limited Edition Macaroon set of the famous Clean It Zero.
This Clean It Zero Cleansing Balm's Limited Edition Mini Macaron Set contains four types of BANILA CO's bestselling hypoallergenic cleansing balm, which boasts a soft, lightweight formula that dissolves makeup and impurities without stripping skin of essential oils.
Product Description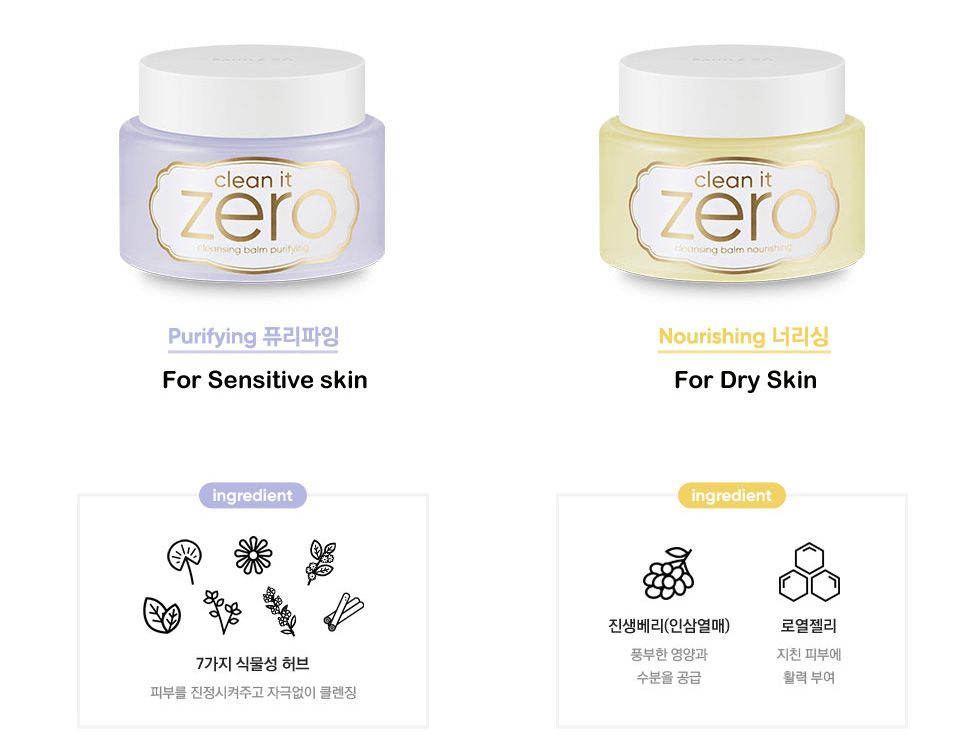 Clean it Zero 3-in-1 Cleansing Balm is a hypoallergenic cleanser that transforms from sherbet-like texture into smooth oil when applied onto your skin. Developed to remove even waterproof makeup and all of your skin's impurities in just one step. Zero Balance Technology deeply cleanses without stripping the skin, leaving it hydrated and fresh.
💖 Clean It Zero Cleansing Balm Original
Its Papaya and Acerola Extracts help to naturally exfoliate and brighten dull skin with Vitamin C.
Infused with spring water which rich in minerals and other inorganic substances soothe and hydrate skin.. Best for all skin types and heavy makeup lovers.
💙 Clean It Zero Purifying Cleansing Balm
Infused with Centella Asiatica Extract to soothe inflammation and Licorice Root Extract to enhance your skin's natural radiance. 7 types of herbs to calm sensitive skin, as well as purifying skin texture. Best for sensitive skin types.
💚 Clean It Zero Revitalizing Cleansing Balm
Contains antioxidant-rich resveratrol, preventing free radicals from destroying skin cells while keeping skin velvety soft with renewed suppleness.
Grape Seed, Olive Oils help brighten skn for a revitalized, radiant-looking complexion. Best for oily and combination skin types.
💛 Clean It Zero Nourishing Cleansing Balm
Delivers deep hydration to dry skin. Ginseng Extract revitalizes while royal jelly extract provides essential moisture. For anti-aging and tired skin restoration. Fill in nutrients from ginseng berry. Best for dry skin.
Ingredients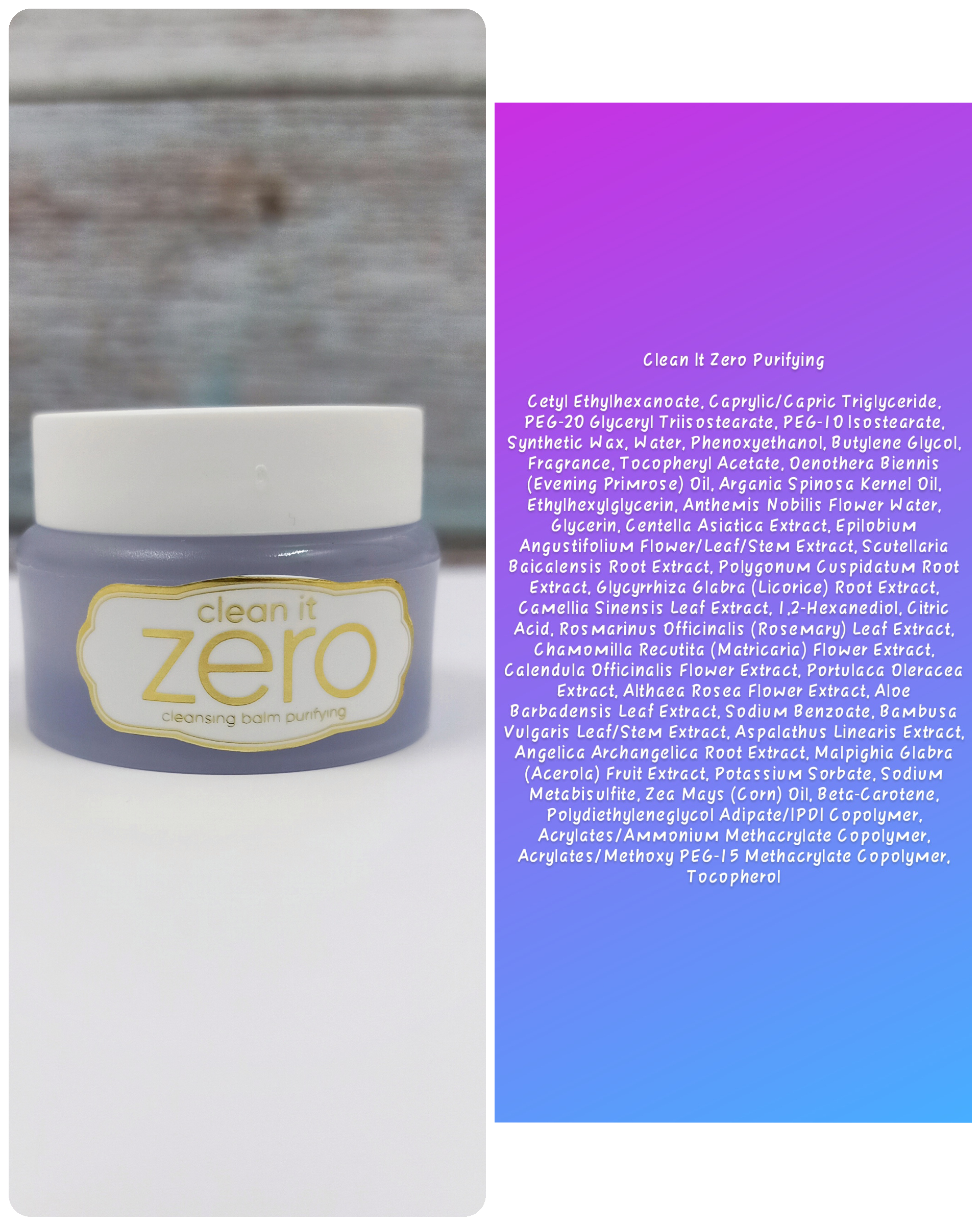 Product Origin
Made in Korea
Volume
Come in a box of 7ml x 4 variants.
How To Use
Use spatula included to scoop balm. Gently massage in circular motions onto dry skin using your fingertips. Rinse well with lukewarm water or wipe off with face cloth or tissue. Pat skin dry.
Packaging
All four comes in a mini 7ml tub and are packaged in a beribboned Tiffany blue box. The jar itself is super cute with the limited edition labelling. The color of the packaging indicate the variants of each balms.
Texture
This balm comes in a solid form like sherbet. Once it touch the skin it will melts into a liquidity form. Spread easily and melts all the make up and impurities. This texture will emulsify when water added and removes all the debris. After rinse, skin looks fresh and clean.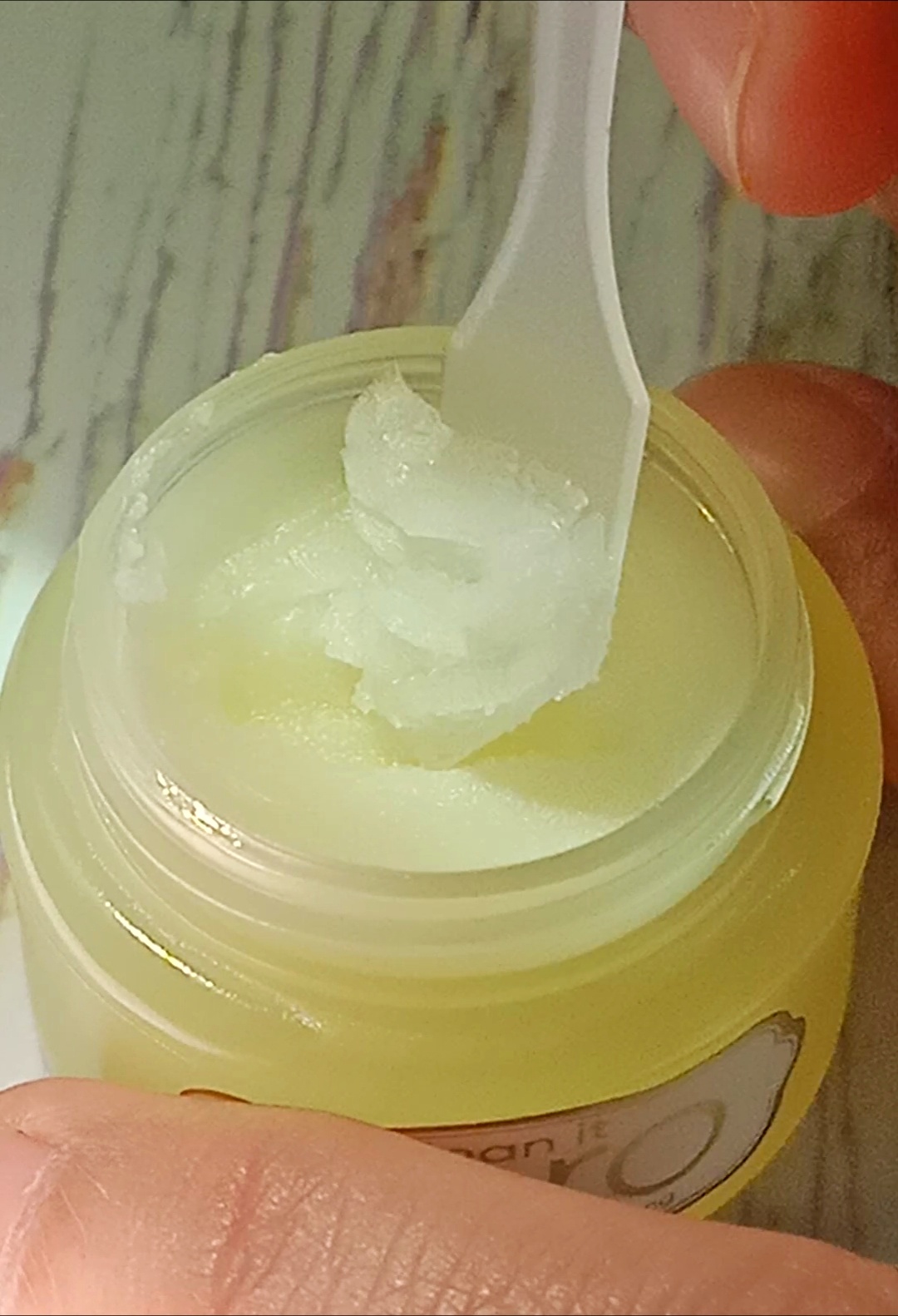 Demonstration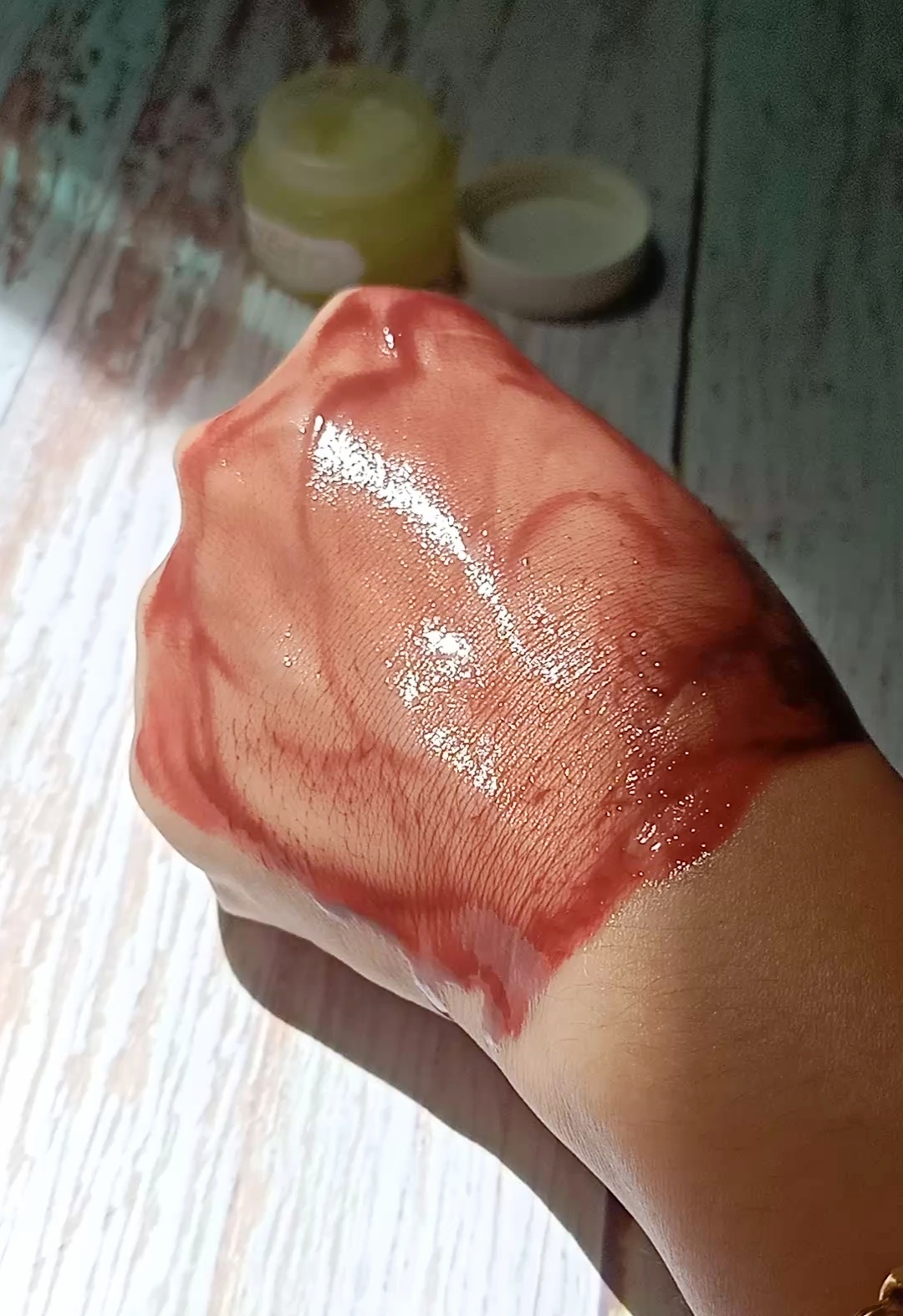 Scent
💖 Original Cleansing Balm – It has a soft sweet floral and a bit of fruity scent, nothing different from the non limited edition.
💙 Purifying Cleansing Balm – Still has the sweet scent but slightly different with the original version
💚 Revatilizing Cleansing Balm – This range has a mild sweet fruity perfumey scent, not overpowering. I love it.
💛 Nourishing Cleansing Balm – This balm has a delicious sweet scent, not overpowering. Smells like royal jelly and ginseng but in a sweet and delicious way.
Experience
I don't how many times I repurchased the original version and since then I ditched my oil cleanser. The Original is very reliable when it comes to removing every single trace of makeup on my skin, and I always find myself reaching for this one instead of regular oil cleansers. It suitable for all skin types. It contains acerola and herbal essences which helps to moisturize the skin. This leaves my skin feeling nourished and hydrated.
The Purifiying is so gentle on skin. It is free from artificial coloring, synthetic fragrance, alcohol, parabens, and mineral oil. The ingredients are great for sensitive and inflammation skin since it contains Centella to soothe the skin and Licorice to enhance skin radiant.
The Revitalising is for anti-aging. It contains an antioxidant agent of Resveratrol which helps to firm the skin. It also contains grape seed and olive oil which work to tighten, nourish, and moisturize. Help to minimise the appearance of pores too.
The last one is Nourishing, this is for dry skin since it contains royal jelly and ginseng. I personally love this one even though I have combination skin. My skin feels moisturized and plump after cleansing.
Have you decided which one you want to try next? No need to think much, just grab this mini set and try them all. I bet you will love this.
Rate
5/5
Where To Buy
Banila Co. Clean It Zero Cleansing Balm Set