WHAT DO YOU NEED TO KNOW?
The first thing that makes me want to splurge my money on this blush is the brand theme as I think his brand has a cute theme. Plus, look at the holographic packaging of the blush. So dreamy!
Easily layer and build up the colour with subtle application, suitable even for beginners! Each shade's matching-coloured pearls creates a healthy flush. Contains rosehip oil and glacial milk forms a hydrating formula and soft texture.
It comes in 6 different shades and I bought one of the best selling shade, Maxi Beige.
Comparing swatches in website and reality, the color does not differ much. So you can use swatches from the website as your reference.
 ABOUT PACKAGING
The packaging is quite small actually. It contains 3.4g of product in a paperboard packaging. A tiny little mirror is also provided. At first, it is a bit tricky for me to open this packaging because I get confused about which side should I open. (Maybe it was just me). I almost teared up the paperboard. Then, I realized that there is a magnet. Silly me. The holographic packaging is so pretty but it can leave a lot of fingerprints and get dirty.
The packaging size is travel friendly and can fit in my makeup pouch. I hope it will come in a small flat brush so I do not have to bring a separate brush.
ABOUT TEXTURE
Another point that I like about this blush is the texture. Although it is a powder blush, it has a bit of creamy texture and I can swirl my brush with minimal fallouts. There is an engraved heart shape in the middle of the blush. So pretty.
This blush is super blendable and that is why this blush is perfect for newbies. To be honest, this is not for those who prefer highly pigmented blush. I love this kind of pigmentation because I hate to see my cheek to look overdone.
This color is very light and less visible if you have 'colored' skin like mine. But I bet this color will pop on very fair skin. This blush only visible when I apply on top of the foundation. Still, I love this blush. It looks so natural on me. It has a white shimmer that gives my cheek a subtle glow without emphasizing my pores. It may not appear in the picture but in real life, it is a very pretty shade.
The only downside is I need to use a smaller brush to pick up the blush because the packaging is too small. Anyhow I see myself getting more shade of this blush.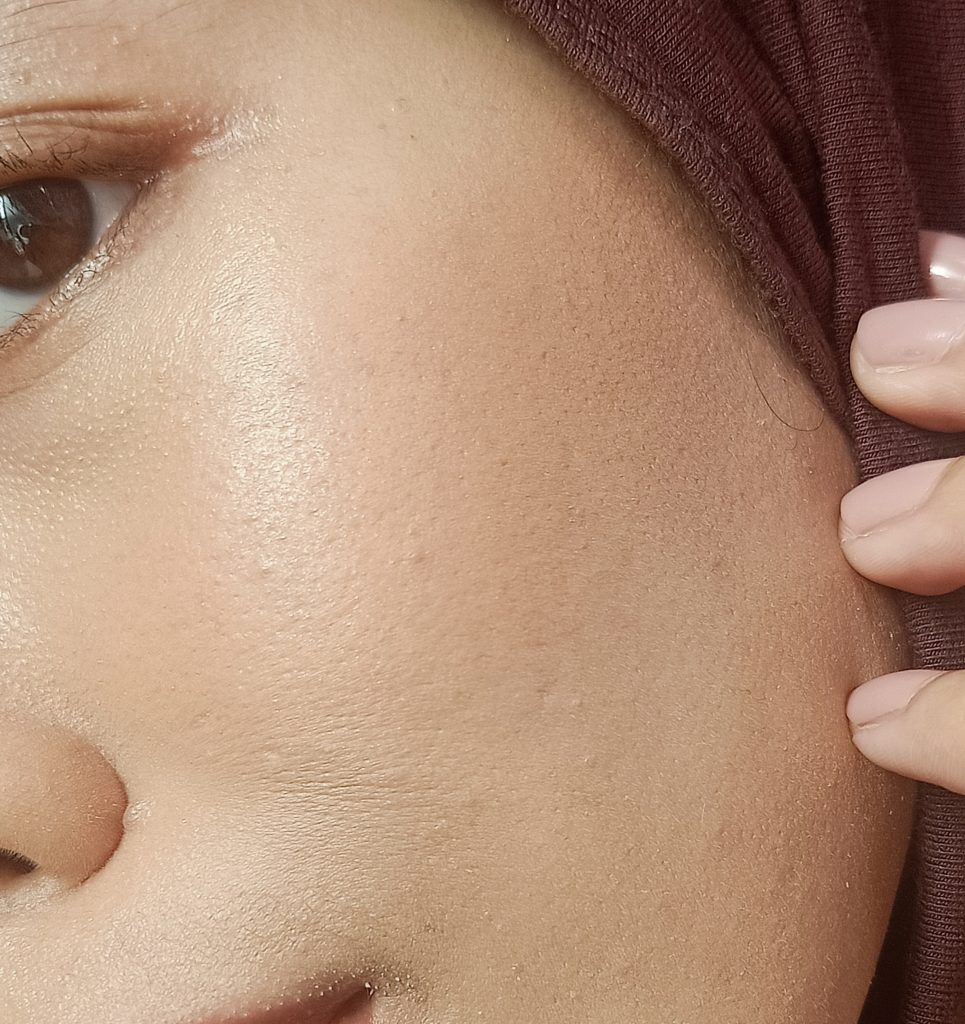 SHOP HERE