When I first ventured into the world of skincare about 9 years ago, it was simply because my skin was in terrible shape. And yes, I do mean terrible. I had dark pimple scars, my skin was really textured and it was oily yet tight. At that time its appearance wasn't my priority at that time but soothing and balancing my skin was.
Thus I decided to do some research. It was, also, the height of the Korean 10 step skincare routine.
 'Is this for real?'
'Who does that?'
'That's a ridiculously long time to spend patting in products!'
Those thoughts – I most definitely had them as I read up about it. It seemed nothing more than a ploy to get my money, to spend essentially hundreds or even thousands on my skincare routine; yet, what if it could work? If my face could feel more comfortable and as a side benefit, be aesthetically pleasing, what do I have to lose?
And that is how I discovered essence. Specifically, first treatment essences (FTEs)
Brief intro
FTEs, as the name implies, are the first step of any skincare. (Unless you use a harsh toner, then this would happen after that) When I first applied it, I honestly thought, 'Wow, this feels like water. Expensive water.' No words could describe how dumb I felt to be drying my face after cleaning it, only to wet it again with this expensive water.
So why use an FTE then?
Since I've used an FTE, one of the major benefits for me is that my pores have become smaller as for some reason or other, there isn't so much junk to clog them up. My skin has stopped being very sensitive and has calmed down a great deal, which I attribute this to my FTEs because the rest of my skin routine didn't change at that time – only the addition of an FTE did.
The main reason to use an FTE is it helps with prepping your skin.
Imagine the many layers of your skin as soil on which you want to grow a plant. You can mix and put as much expensive fertiliser (ampoules, treatment, etc) as you want on the soil but if there's no water (FTE), nothing much will get absorbed.
With proper initial hydration, the rest of your skincare will absorb better and thus, you get the most out of the products in your skincare routine. Of course, because of SK-II, FTEs seem to give the idea that it is some sort of miracle cure it all and you'll get that glowy skin.
In a way, it does help but it's not a cure-it-all. Do remember that FTEs just help to prep your skin. Any other claims of an FTE are added side benefits. In addition, do note that it takes about 30 days to show any proper effect and about 3 months of continuous usage of skincare for the product to show its proper potential.
Now that we have a general idea of what FTEs do, how do we choose the one appropriate for us?
It's a very hard thing to judge as this is very subjective. Everyone does respond to skincare in different ways. For me, this is a list of qualities I find essential in an FTE.
Texture
The more water-like, the better. Afterall, this is the first step of your skincare. It shouldn't make your skin feel 'heavy' as you're going to apply other things as well.
Sheer hydration, of course.
And a bonus would be ferments. There are a whole host of benefits associated with ferments but a common one that seems to be mentioned is that ferments help breakdown ingredients to the simplest form, enabling easier absorption. I'm not sure how far this is true but what I am assured of is that my skin loves it.
Do note that because of the ferments, I'd say that a lot of FTEs have a funky smell. To me personally, some smelt like ballpoint pen ink and some smelt like alcohol without the sting to the nose; so if you're sensitive to smell, perhaps FTEs might not be it for you.
What FTE should I use?
Here are some of my recommendations based on skin type:
For: Rough, red, sensitive skin
Missha Time Revolution Artemisia Treatment Essence
Both I'm From Mugwort Essence and Missha's Artemisia Essence are very straightforward FTEs, containing 100% Mugwort which is known for its skin calming properties. The notable difference between the two is the fermentation and extraction process.
I'm From Mugwort Essence is put in the sea breeze for 3 years and extracted using their Slow Release Extraction whereas Missha's Artemisia Essence ferments the Mugwort in warm and cool temperatures before using a low temperature, high pressure extraction method; which might answer why there's such a huge price difference between the two.
They both have great reviews and like all skin products, it really is a matter of how this product interacts with your skin.
For: mature, tired and dry skin
Innisfree Soybean Energy Essence
It claims to help with elasticity of the skin as well as strengthen the skin's barrier. I have used a trial size for about a week and it did make my skin feel a bit less dry. Majority of the people who enjoy this product tends to be in the mature category, so if your skin is beginning to show signs of stress and age, this could be good for you.
For: Men with redness, irritation and wrinkles
Biotherm Homme Force Supreme Life Essence
As much as I am a firm believer that skincare products are universal, it is a biological fact that a man's skin is thicker than a woman's. Most skincare products are marketed with women in mind so if you have been using regular skincare products and they haven't given any results, perhaps this could be a good option for you. It contains Life Plankton which will help to strengthen your skin as well as L. Ochroleuca, a micro-algae to refirm it.
For: Oily, combo and dry skin
Neogen Dermatology Real Ferment Micro Essence
Now this one has a powerhouse of an ingredient list! It claims to have more than 93% of micro bio fermented complex including things like Bfida ferment lysate to help repair your skin's barrier; Saccharomyces Ferment Filtrate, which helps in moisturising and possibly brightening and wrinkles as well as a whole lot of other good stuff. I've only been trying it out recently and while I haven't seen any drastic changes, I am happy to report that my skin hasn't been reacting to it.
 It has a slightly viscous yet watery texture. Slightly reminiscent of Hada Labo's lotion.
It absorbs well and isn't sticky.
Secret Key Starting Treatment Essence Rose Edition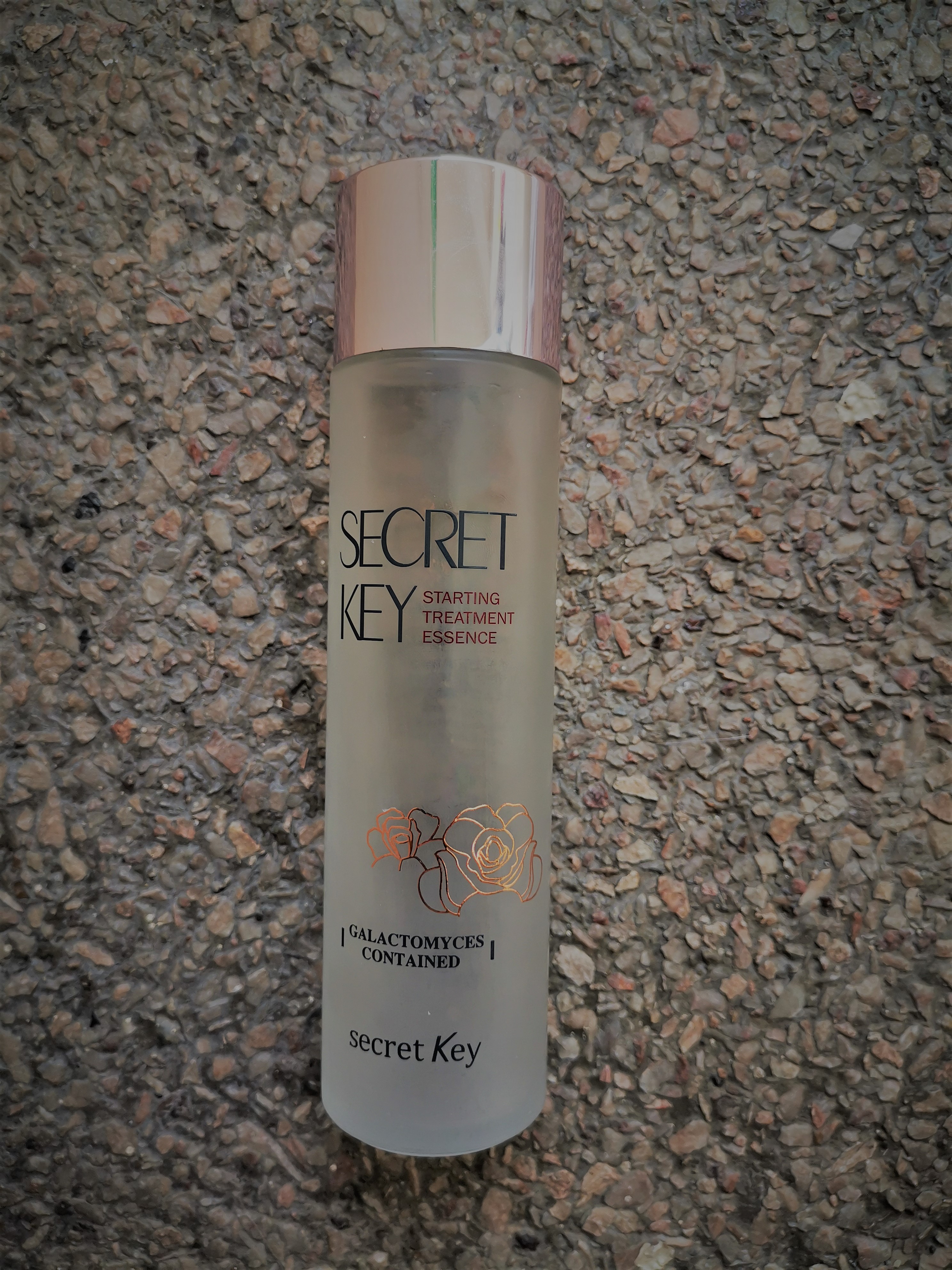 This has 94% Galactomyces Ferment Filtrate and rose water extract to brighten and moisturize your skin. Currently I am using this and it definitely has brightened my face so far!
Missha Time Revolution The First Treatment Essence Rx
The pretty much OG answer to a more affordable FTE. It is also the first FTE I've tried, though mine were the 2nd and 3rd generations. The 4th generation Missha FTE claims to provide twice the amount of moisture compared to the 3rd generation and it also has niacinamide to help with skin texture.
All in all, I hope this has helped you a bit with your skincare journey!