Is this your first time hearing about the brand named Celimax? Well if it is, let me introduce this wonderful brand to you. Celimax is a communicative skincare brand with aim and focus to solve sensitive skin concerns.
"All products are developed based on surveys and interviews of thousands of customers, and

over 30,000 people have heard valuable stories over the past three years.

In order to reflect precious stories and make products that you can trust and use

, we intensively research for at least one year until a single product is born.

We aim to restore the health of our customers' sensitive skin.

Rather than marketing miracles, we will provide'products to buy again' and become a'trustworthy brand'."

(from Celimax website)
I love how Celimax is honest and is against the "deception in beauty'" as they call it, such as over claiming the efficiency of products, for example, "see your skin tone goes up a tone in 7 days" or "clear skin in only 1 week" etc. Well Celimax is definitely against that sort of empty promises and hard selling marketing technique. Instead, Celimax carry out various clinical trials and papers while gathering customer's feedbacks, focusing on the essence and you can see the products all have a super sophisticated and minimalistic design as they prefer to minimise visual pollution and over packaging. The first product that makes me fall in love with Celimax is none other than their The Real Noni Energy Ampoule: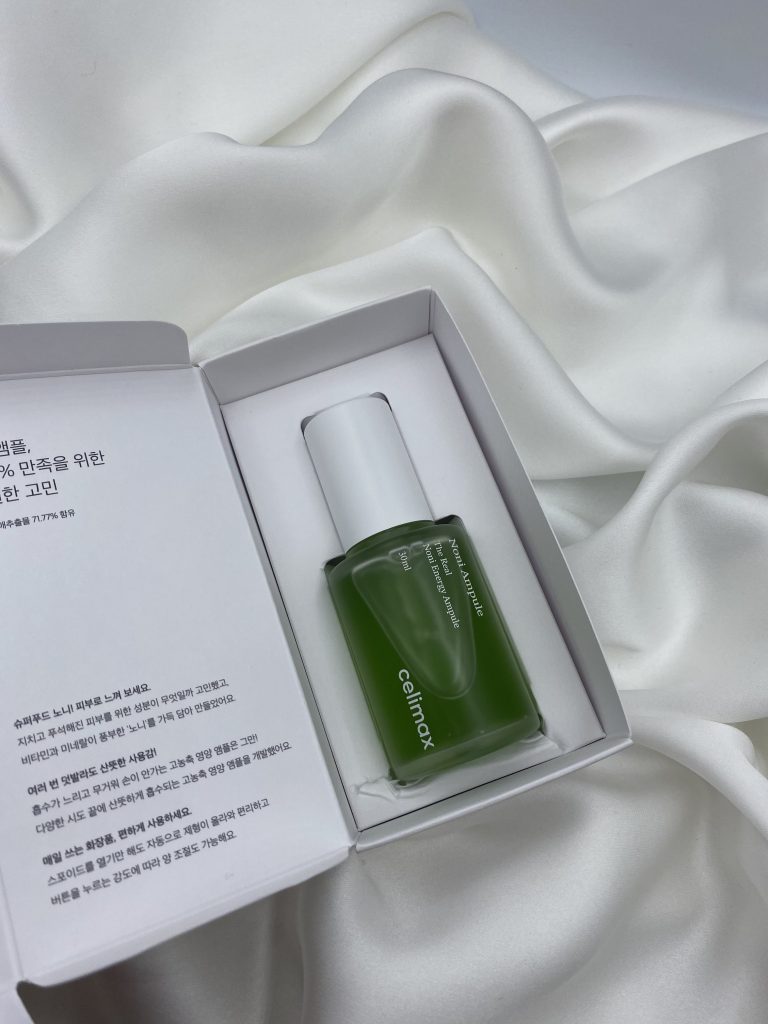 If you're wondering what Noni is, it is mengkudu in Bahasa. As a kid I played with this fruit as the trees grew around my grandmother's house. I haven't tasted it but I'm pretty sure it's kinda yucky? Haha. But my father used to drink 'kopi mengkudu' though, wonder how it tastes like.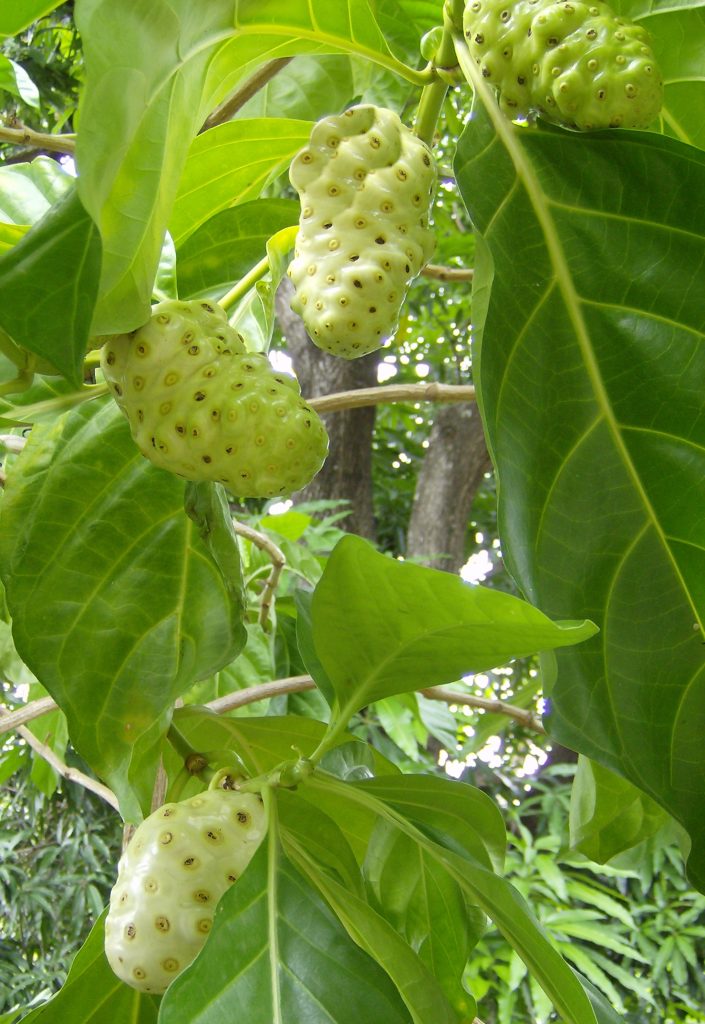 (noni tree pictures credit: Wikipedia and Palmaverde)
Ingredients
Morinda Citrifolia Fruit Extract (71.77%), Butylene Glycol, Propanediol, Glycerin, 1,2-Hexanediol, Diethoxyethyl Succinate, Glyceryl Acrylate/Acrylic Acid Copolymer, Noni Seed Oil (1ppm), Ceramide NP, Olive Oil, Shea Butter, Squalane, Rosemary Leaf Oil, Melia Azadirachta Leaf Extract, Melia Azadirachta Flower Extract, Theobroma Cacao (Cocoa) Extract, Dextrin, Phytosphingosine, Cholesterol, Sodium Hyaluronate, Hydrogenated Lecithin, C12-13 Pareth-9, Sodium Polyacryloyldimethyl Taurate, Caprylic/Capric Triglycerides, Purified Water, Allantoin, Adenosine, Disodium EDTA, Chlorphenesin
I love that this noni ampoule is not just in the name, it really is a noni ampoule as noni extract 71.77% is the first ingredient. Other notable ingredients are noni seed oil that contains over 200 kinds of minerals and vitamins to rejuvenate the skin, ceramide NP which is a star ingredient for strengthening or repairing skin barrier, squalane as a superb moisturiser ingredient, and sodium hyaluronic as a hydrating ingredient. What's not to like? This ampoule is also free from paraben, sulfate, alcohol, silicone, and EU-Allergen if any of these is your concern.
Texture and Smell
Well to be frank I am not so sure how noni is supposed to smell but I don't think this ampoule smells of noni. It has a very subtle woodsy rosemary smell? It comes out as quite a thick and viscous ampoule consistency but it spreads well and doesn't feel so thick at all. Not that it feels too lightweight, what I mean is that the consistency is just nice and not heavy.
It is green and it feels moisturising and not sticky.
What I like about the texture is that it doesn't take long to absorb and it absorbs completely without leaving any tacky or filmy residue so it is really convenient to continue applying other products in the next step in the routine.
Experience
I love how this feels so deeply moisturising and nourishing. I guess noni really goes well with my skin as after a month of using, I can feel that my skin feels healthy from the inside and it looks nourished. I have a combination skin and my oily areas are less oily and my dry areas are less tight and dull. Of course, this goes with proper skincare routine, proper cleansing, and regular exfoliation to make sure this product delivers the best of its efficiency.
Just like centella (pegaga), Noni (mengkudu) started off being famous as superfood, consumed orally especially in teas and coffees that my father used to drink but I now is being used in my skincare for its overall goodness. I experienced no irritation, no stinging, no breakout, and no 'sweating' (berlemuih) after effect. It makes my skin feels deeply hydrated, moisturised, and significantly plumped. I can't say that it makes my skin chok chok because the effect is not of that sticky shiny dewy one, rather it's a feeling of like my skin is a sponge and the sponge is soaked with water.
My skin feels fresh and I use this both AM and PM, in full vial for one routine. My oily combination skin loves this so much and I think dry skin would love it more. However, for oily skin I think maybe you can start off with half a vial to see if it is too heavy using a full vial of the ampoule.
Other than packed with chock full of great ingredients that are beautifully formulated, I think the packaging also deserves a spotlight here. As you can see it comes with a 'pressable' handle to release the products from the vial. How convenient is that?! Not only is the packaging hygienic, it also secures the ampoule and prevents it from dripping which is the case with some dropper packaging.
My rate: 6/5 hehe this is my holy grail!
Will I repurchase? Already did!!!
SHOP HERE
Celimax The Real Noni Energy Ampule