Powered by E-COLOGY PLUS+, an advanced blend of prebiotic ingredients, B&B Labs aim to provide a fast and convenient solution to heal and rejuvenate the skin via their CustoMask line. Said to be unlike other sheet masks in the market, CustoMask is a "targeted and treatment-grade sheet mask" which provides intensive skin treatment.
Sounds interesting, right? Well, let's see how this science-backed Malaysian product fares for me.
PRODUCT DESCRIPTION:
FULL INGREDIENTS:
Water, Aloe Barbadensis Leaf Juice, Glycerin, Inulin, Maltodextrin, Swertia Chirata Extract, Polysorbate 20, Phenoxyethanol, Hydroxypropyl Methylcellulose, Alpha-Glucan Oligosaccharide, Hyaluronic Acid, Panthenol, Niacinamide, MICA, Acmella Oleracea Extract, Durio Zibethinus Fruit Extract, Garcinia Mangostana Peel Extract, Honey, Lavandula Angustifolia (Lavender) Oil, EDTA, Triethylene Glycol, Pelargonium Graveolens Oil.
VOLUME:
30ml / 1.01 fl.oz. x 1 sheet
PACKAGING:
Slightly thicker than average greyish-white packet with a yellow circle on the front, indicating its respective variant (mine is the H1 type) and an overall minimal look. On the back, noticeably, is a table of instructions in languages such as English, French, Russian, Malay, Japanese, Korean, Chinese and Arabic.
HOW TO USE:
After cleansing your face, take out the Diffusion Mask and adjust it onto your face. Remove the plastic sheet.
Leave on for 10-20 minutes and then remove.
Lightly tap the remaining Activated Concentrate on your face after you remove the Diffusion Mask so that it gets fully absorbed.
SCENT:
Um… it kind of smells like antiseptic – Betadine comes to my mind, even more so with the essence's colour and texture. Moderately strong and does linger throughout masking.
ESSENCE TEXTURE/FINISH:
Gloopy golden (or yellowish-brown) consistency which is runny but still quite viscous. A lot of excess essence left in the packet after use. There is a slight foaminess to the essence; not sure if that's normal.
MASK TEXTURE/FIT/ADHERENCE:
Thin, lightweight mask made of 100& plant fibre with an interesting honeycomb design printed all over. Comes with a perforated plastic backing, but still a little tricky to unfold for me due to the thinness of the actual mask. Note that as the mask is made of plant fibre, this makes it 100% biodegradable, 100% compostable and 100% environment-friendly.
MY SKIN TYPE:
Sensitive (prone to redness and irritation), combination-dry, acne-prone and dehydrated.
OVERALL THOUGHTS & EXPERIENCE:
So… I went in blind when I decided to use this. Besides seeing the mask here and there, I never really read much into it. Though, it looks very interesting considering it's a homegrown brand. But what totally surprised me is how much the mask stung once it made contact with my face! No kidding, the immediate combo of stinging + cooling sensation was confusing, to say the least. And it lasted throughout the 20 minute mask session too!
Due to this prolonged stinging sensation, I was expecting a very red, sensitized face once I took off the mask. But surprisingly, besides a weird layer of mild foam scattered about (probably from the essence), there was none. Sure, there were some stinging "aftershocks" but overall, my face actually looked brighter and "fresher" post-mask.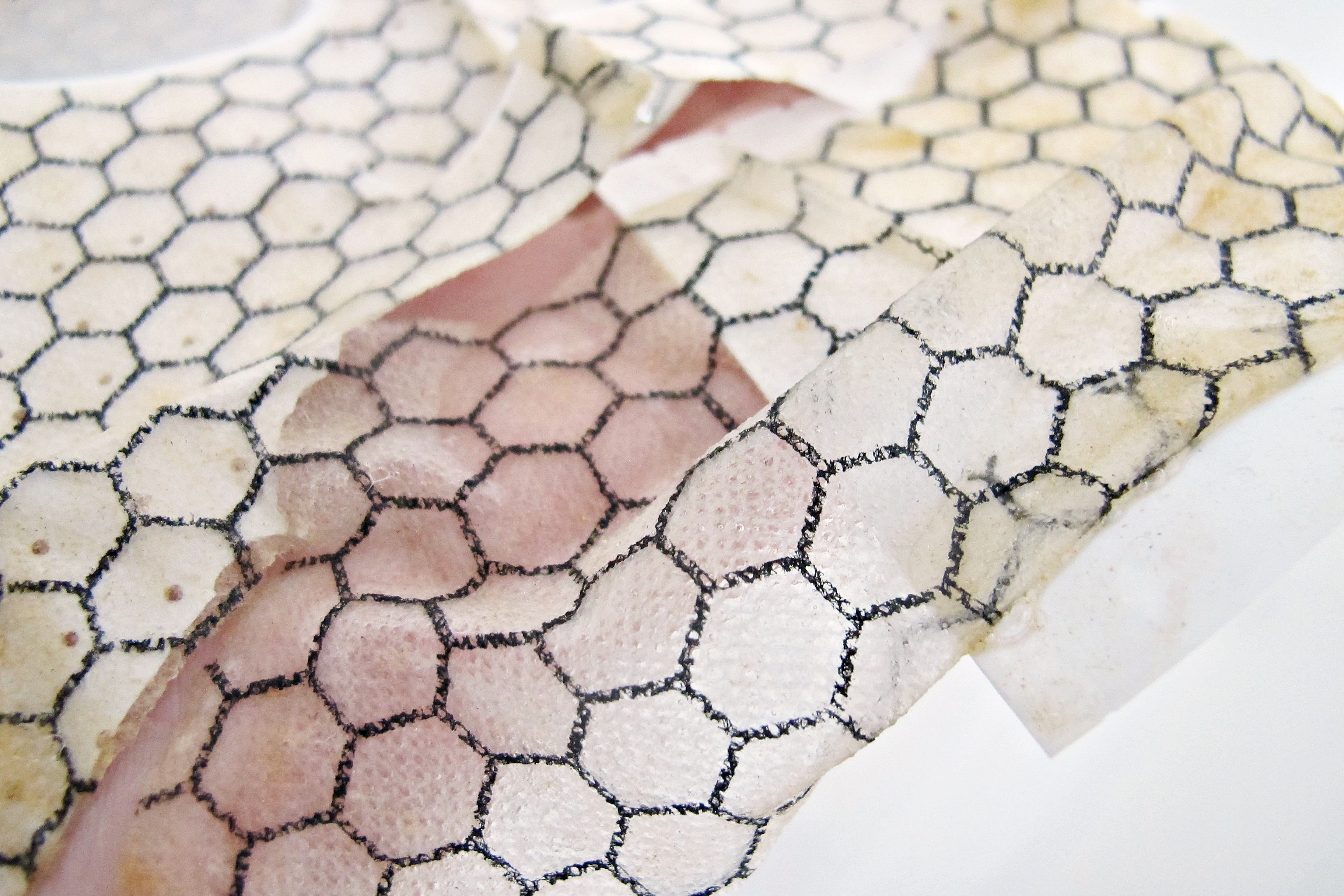 Now, because I've heard of some skincare products stinging skin that's "unhealthy" I decided to try and test the still damp mask on my wrist… sure enough, no stinging was felt at all. So, I guess, my face is the problem? 🤣 Weird, but okay.
MY RATING:
3.5/5
Considering the technology and formulation put into the mask, I wouldn't be surprised if the stinging sensations felt were truly the mask's way of "healing unhealthy skin" as my skin did feel "cleaner" after the mask session. However, it did freak me out to have such a prolonged sensation, so I'm personally docking marks for that. But YMMV*, as always! I love B&B Labs' vision and mission though, so kudos on that!
*Your Mileage May Vary = what works for me might not work for you, and vice versa.
SHOP HERE