WHAT YOU NEED TO KNOW?
What is snail filtrate and why this ingredient is used and hyped by many brands?
Snail slime (or its cosmetic name, snail filtrate) is packed with nutrients such as hyaluronic acid, glycoprotein, proteoglycans, and antimicrobial and copper peptides, all of which are commonly used in beauty products and proven to be beneficial for the skin. These elements help to protect the snail's skin from damage, infection, dryness and UV rays.
Snail filtrate is well known to treat damaged, irritated and dehydrated skin due to its excellent healing properties. Cosrx contain 96% of snail filtrate and the highest I have seen sold in market. I am so attracted to the product claim and decided to splurge my money on this product. Besides, I am thrilled to put on snail on my skin. I have dehydrated skin and sometimes get easily irritated.
TEXTURE
The texture of this essence resemble snails. It is slimy, thick and slippery. It is colorless and scentless. It feel a bit thick and heavy. So little goes a long way.
PACKAGING
This essence contain 100ml of product in a sturdy transparent plastic bottle. I love their pump. Easy to control amount of product dispensed.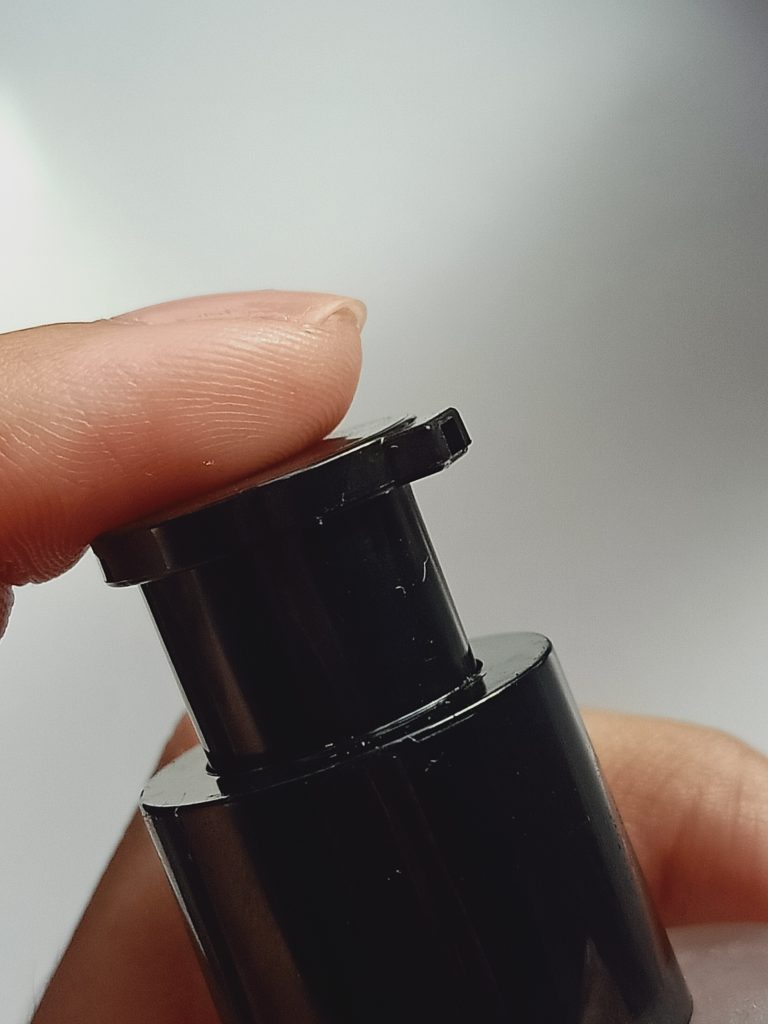 INGERDIENTS
Snail Secretion Filtrate, Betaine, Butylene Glycol, 1,2-Hexanediol, Sodium Polyacrylate, Phenoxyethanol, Sodium Hyaluronate, Allantoin, Ethyl Hexanediol, Carbomer, Panthenol, Arginine
This essence contain very minimum ingredient. Free from paraben, ethanol, synthetic surfactant, artificial colorants, artificial fragrance, triethanolamine and phthalate. You can see mainly contain humectant and anti aging ingredients like Betaine, Sodium Hyaluronate, Allantoin, Arginine and Panthenol.
 PERFORMANCE
Instead of granting intense hydration, this essence also helps to calm skin irritation and Post Inflammatory Erythema (PIE); redness that caused by acne lesions. I tried this product when my skin were having minor breakouts. There are about 2 big pustules popped on my cheek. I noticed that this essence can ease down redness of my pustules and makes my skin to heal faster. After continuous usage, this essence also gives brightening effect to my skin and my acne scar lighten in just 2 weeks.
Anyhow despite having a thick texture, sometimes this essence feels uncomfortable especially when I use too much on a hot humid day.  Applying this essence alone is enough without adding any other hydrating products so this would be a perfect product if I am in a rush.
I recommend this essence for all skin type as this essence is a universal product for most concerns and skin type. It is also fun to use snail filtrate in skincare regime.
SHOP HERE