Axis-Y is a brand that I first knew of mid 2019, and is already really popular now. It is a climate inspired skincare line with a 6+1+1 key ingredients philosophy. If you're a K-Beauty enthusiast, you would probably have known that the star product that really popularise the brand is no other than their Dark Spot Correcting Glow Serum.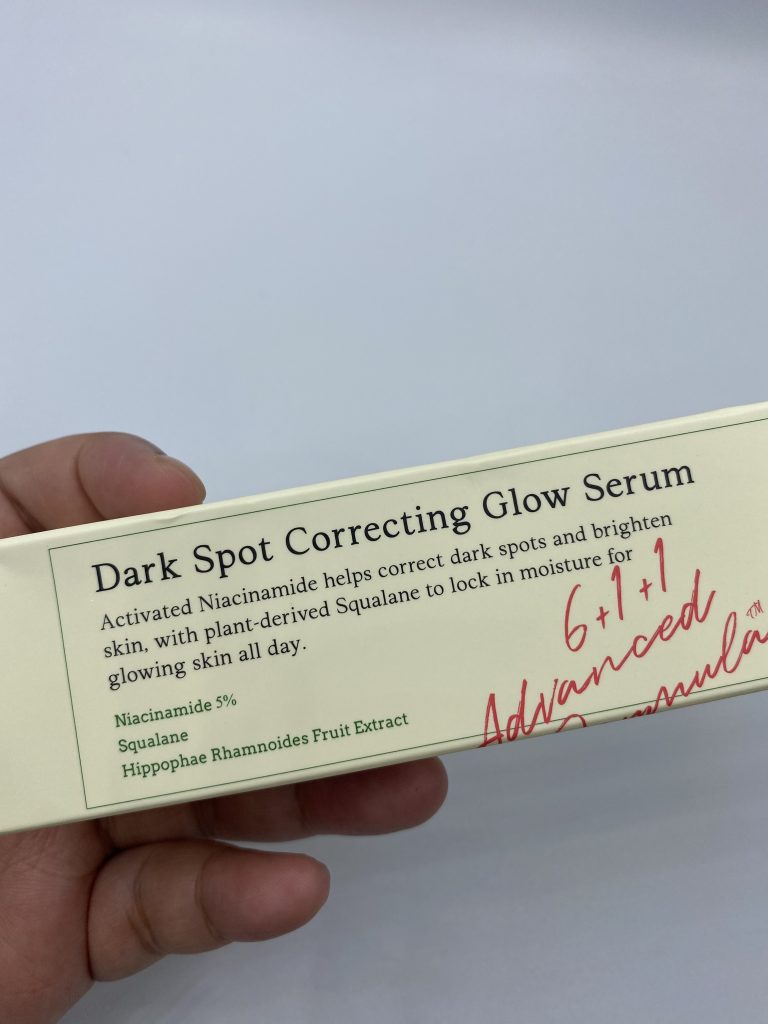 This serum is formulated to help correct dark spots and brighten skin while locking in moisture for glowing skin all day. When developing this serum, Axis-Y wanted a product that would give the community and their skin the confidence they need to shine inside out.
Ingredients
Water, Glycerin, Niacinamide, Sodium Hyaluronate, Propanediol, Erythritol, Butylene Glycol, Squalane, Oryza Sativa (Rice) Bran Extract, Calendula Officinalis Flower Extract, Carica Papaya (Papaya) Fruit Extract, Hippophae Rhamnoides Fruit Extract, Malpighia Emarginata(Acerola)Fruit Extract, Polyglyceryl-10 Laurate, Chlorphenesin, Arginine, Ethylhexylglycerin, Carbomer, Glutathione, 1,2-Hexanediol, Hydroxypropyl Cyclodextrin, Disodium EDTA, Hydroxyethylcellulose, Allantoin, Rosmarinus Officinalis (Rosemary) Leaf Oil
Main ingredients are niacinamide, a water-soluble vitamin that works with the natural substances of the skin to help improve uneven skin tone, dullness, and weakened skin barrier. Squalane, a superb moisturising ingredient comes as the seventh ingredient with function to retain moisture to keep the glow. It is plant-derived and it also prevents water-loss from the skin while keeping it nice and smooth. This also contains Seabuckthorn and papaya extract to brighten skin and reduce spot. Oryza sativa (rice bran) smoothes and brightens skin while allantoin stimulates cell proliferation and encourages new tissue growth. Last main ingredient is calendula to speed the healing of blemishes and acne scars in tropical climate. I love that the ingredients list is not that long and that it's vegan and cruelty-free. It's also free from mineral oil, artificial colours, and artificial fragrances.
Texture and Smell
This has quite a distinct smell that's quite pleasant. I can't really pinpoint what it is but don't worry as it dissipates and doesn't linger. The texture is quite interesting because this is one of the most viscous serums I've ever tried – it's more like a cream or lotion than it is a serum.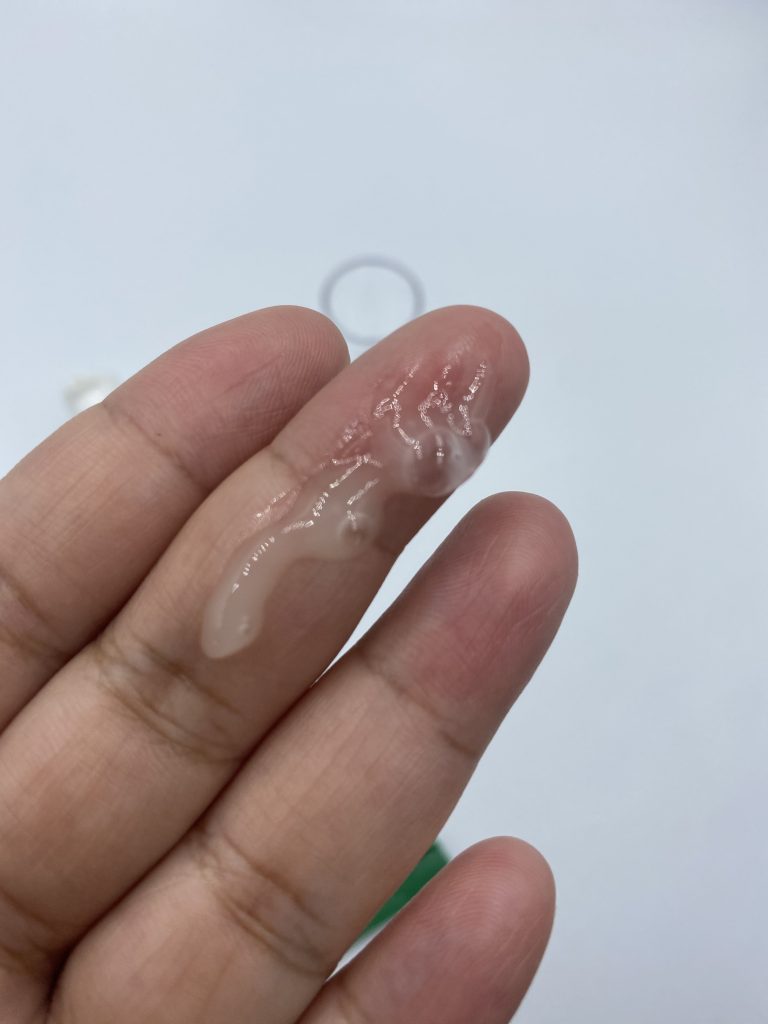 I love that it spreads well and glides on like silk, and despite its thick gel consistency, it absorbs nicely and is not sticky.
However, this feels occlusive so I prefer to go minimal when I include this in my routine. Axis-y also suggests this to be used as sleeping mask at night.
How to Use
Even though this is packaged as a serum, it contains squalane among the top ingredients (8th ingredient). Squalane is known as a great 'occlusive' ingredient which means that it is an ingredient that forms a barrier that traps water in the skin and I think that's why many people also double this up as moisturiser and Axis-y itself suggests this to be used as a sleeping mask at night.
However, remember that it all depends on the needs and nature of your skin so if your skin is dry and needs ultimate moisture and hydration, please use this as a serum as it is and finish your routine with a good moisturiser. As someone with a combination skin, I use this as serum in the morning, double this up as moisturiser during midday and use it as a serum at night. Sometimes I also use this as a sleeping mask too.
(Example of my morning routine)
(Example of my midday routine, using this as moisturiser too)
(Example of my night routine)
Experience
 I really love the healthy glow that this product gives! It is perfect for my no makeup days especially paired with my Innisfree tone up sunscreen. This one is also so moisturising (with the squalane and all) so I sometimes skip moisturiser when I use this during middays. However, it can get quite greasy especially on a hot afternoon so my nose and forehead usually need some blotting. If your skin is oily you should not put too much amount of this per use as it can get greasy after a few hours.
As for the dark spots, I have only been using this for more than a month so my old scars are still there but my fresh scars fade after two weeks with this one so yeah, on my skin, I can say that this works. I can't wait to see what it does to my old scars when I use this longer in the future.
I have no complaint for this except that it can be tricky to use this in a longer routine where I layer many products due to its occlusive property. This would be super great for minimal routine though. I experience no bad reaction to this one but it can get itchy if when I sweat if used in a longer routine.
Additionally, the packaging deserves a standing ovation for me because I don't always own a pump tube serum and it's so fitting to this kind of texture. I also love that this can be used not only as a serum but also as a moisturiser and sleeping mask.
My rate: 4.5/5
Will I repurchase? Maybe
SHOP HERE
Axis-Y Dark Spot Correcting Glow Serum