If you've been on Hermo at any given time, I'm sure you've come across the Cosrx acne patches at some point, eh? But there are three types and no clear indication of what the differences are. So let's have a look at them:
My skin type: Normal/combination. Hormone-related pimples on chin, dairy-related pimples around nose & middle of forehead.
Main difference I've noted: Shape, size, visibility. 
I don't think the differences in ingredients make a drastic enough effect to justify any mention here, so I checked the Cosrx website to see what their claims are.
Acne Pimple Master Patch & Clear Fit Master Patch share the same ingredients list, but the AC Collection Acne Patch is different although if you ask me, it's mostly Greek to me except for the Centella ingredient which I know is famous for acne…?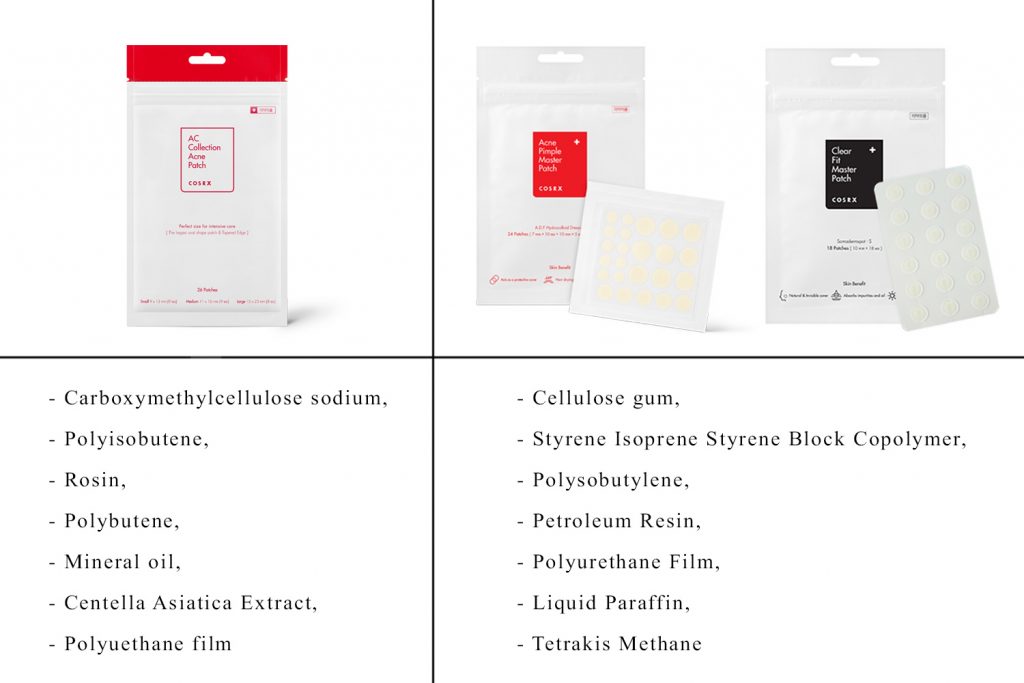 Ok so here are the main differences according to COSRX's website, which honestly felt confusing to me until I had all three sets in my hands:
Final Thoughts:
Acne Pimple Master Patch: Thickest patch, feels "more potent", good for pimples that are ready to pop, keeps them clean and not too dry, which helps promote faster healing. 3 sizes in one set.
Clear Fit Master Patch: Thinnest of all three sets, round shape, the edges can crinkle if put near crevices of your face. Otherwise, this is the most invisible for day wear. 1 size only in this set, may be too small for some pimples.
AC Collection Acne Patch: Medium thinness, still good for day wear, quite invisible. Oval shape and thinness seems to crinkle less than the Clear Fit ones. 3 sizes in one set, including biggest size of all three sets. Has different ingredients to the other two sets but I dunno what the effects are in comparison.
I'm struggling to pick the "best" one, tbh. They each have their subtle differences although I can't quite put my finger on it.
I did enjoy watching the pimples go away with the Acne Pimple Master Patch. But I liked the thinness of the other two sets as it wasn't so obvious in the daytime. So, hahaha, I suspect I'll get all three and keep them on hand to pick and choose for each pimple/acne situation.
SHOP HERE
Cosrx Acne Pimple Master Patch