Cleansing wipes are essential especially when you live a busy life or when you feel too tired to do a long routine. This face wipe is perfect for getting skin clean quickly and efficiently. No matter what you do, we need to make sure our skin is cleaned before we go to bed.
I am so interested to try this mild cleansing tissue from VT Cosmetic. The greenish packaging really catches my eyes. The green color distinguished as a calming product and when I read the ingredients, I am so amazed.
Product Description
Cica Mild Cleansing Tissue is a quick & easy cleansing tissue that provides deep cleansing with thick fabric and mild acidic cleansing for comfortable skin and Low pH. Contains ingredients that soothe sensitive skin caused by external environment and delivers full moisture back to the skin, helping to also maintain moisture after wiping your face.
Key Ingredients
Upgraded Ingredients
More Powerful VT Moisture & Soothing Ingredients
Centella Asiatica Extract
Centella 4X Complex
Green Propolis Extract
Triple Hyaluronic Acid
Tea Complex
Low pH Formula cleansing tissue cleanses and moisturizes the skin while maintaining oil and water balance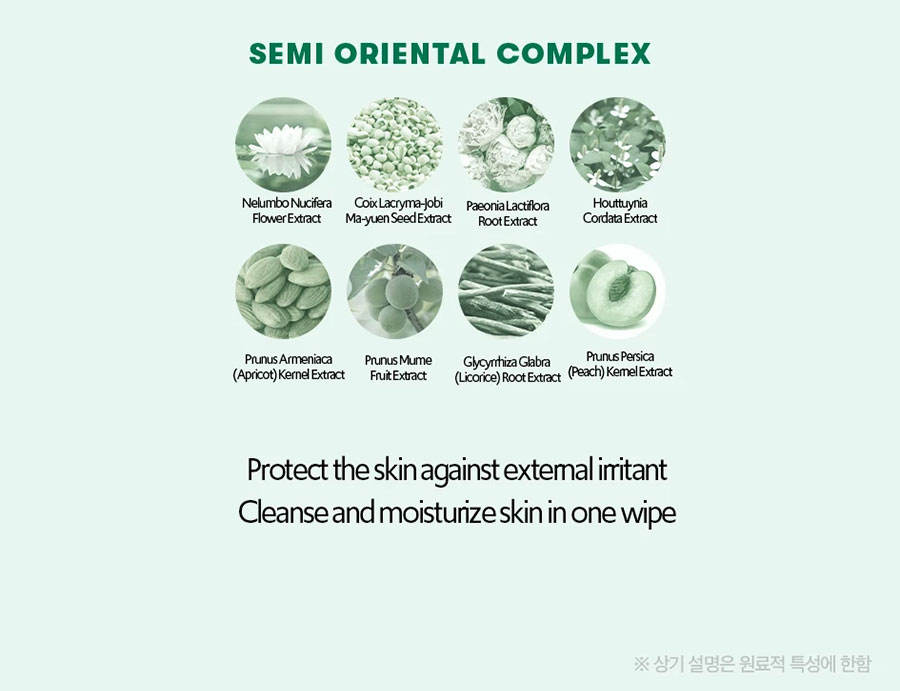 Semi Oriental Complex
Semi Oriental Complex protect the skin against external irritant.
Ingredients
Water, Dipropylene Glycol, Olive Oil PEG-8 Esters, waanlllAlcohol Denat., Water, Butylene Glycol, Chrysanthellum Indicum Extract, Camellia Sinensis Leaf Extract, Melissa Officinalis Leaf Extract, Rosmarinus Officinalis (Rosemary) Leaf Extract, Aspalathus Linearis Leaf Extract, Thymus Vulgaris (Thyme) Flower/Leaf Extract, Jasminum Officinale (Jasmine) Flower Water, Phenoxyethanol, Ethylhexylglycerin, Nelumbo Nucifera Flower Extract, Coix Lacryma-Jobi Ma-yuen Seed Extract, Paeonia Lactiflora Root Extract, Houttuynia Cordata Extract, Prunus Armeniaca (Apricot) Kernel Extract, Prunus Mume Fruit Extract, Glycyrrhiza Glabra (Licorice) Root Extract, Prunus Persica (Peach) Kernel Extract, Water, Butylene Glycol, Phenoxyethanol, Ethylhexylglycerin, Centella Asiatica Extract, Madecassoside, Madecassic Acid, Asiaticoside, Asiatic Acid, Propolis Extract, 1,2-Hexanediol, Sodium Hyaluronate, 1,2-Hexanediol, Water, Centella Asiatica Extract, Madecassoside, Madecassic Acid, Asiaticoside, Asiatic Acid, Propolis Extract, Helianthus Annuus (Sunflower) Seed Oil, Citric Acid, Sodium Citrate, PEG-7 Glyceryl Cocoate, PEG-60 Hydrogenated Castor Oil, Water, Cetylpyridinium Chloride, Caprylyl Glycol, Cocamidopropyl PG-Dimonium Chloride Phosphate, Citric Acid, Phenoxyethanol, Disodium EDTA, Fragrance
Product Origin
Made in Korea
Volume
50 pcs
How To Use
1. Conduct a patch test by applying a small amount of the product to a small area of your face, preferably somewhere easily coverable such as behind your ear or on the underside of your jaw, wait 48 hours to see if you have a reaction
2. Take a wipe from the packet and gently wipe your face
3. Repeat until there is no more residue on the wipes
4. Follow up with a cleanser, toner and then moisturiser
Packaging
The tissues is packed in a distinguishing green packaging that is unique to VT Cica range. It comes with a lid to prevent the tissues from drying out.
Texture
VT Cica Mild Cleansing Tissues use Premium Thick Fabric for a gentle cleanse and does not irritate skin.
Scent
It has a citrusy acidic scent, not overpowering.
My Experience
I only use facial wipes to clean my skin impurities when I feel so tired or in the morning before I shower. Actually I'm not a facial wipes person because I love to use cleansing balms as my first cleanser to remove all makeup, sebum and dirt. But I can't resist when I saw this facial wipe on sale. I really love the green packaging, it does give me reassurance that it will work on my skin.
This facial wipe from VT contains magnificent ingredients that helps to calm and soothe the skin as well as cleanse it. Due to the formula, it cares for your skin condition by helping to maintain skin pH balance. It doesn't irritate my skin, cleanses well and remove my makeup properly. It also didn't dry out my skin and the formula actually helped to moisturize my skin.
This is a saviour for me especially when I'm in hurry and it is travel friendly. Just put this in my bag and I can use it anytime and anywhere.
Rate
4/5
Where To Buy
VT Cosmetics VT Cica Mild Cleansing Tissue